Gift guide: Art & Design
Editor Lauren Weinberg's picks for the visually stimulated.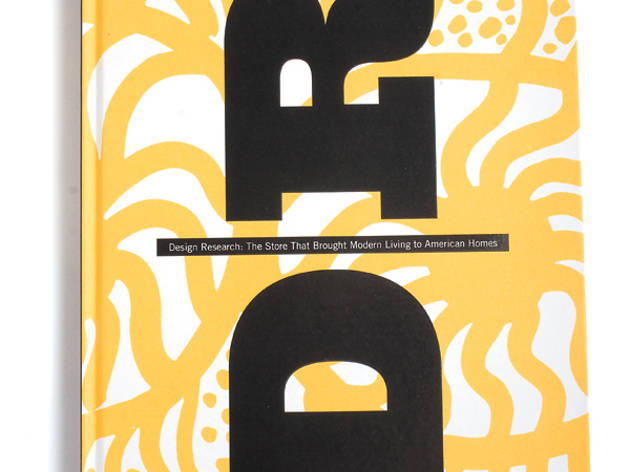 1/9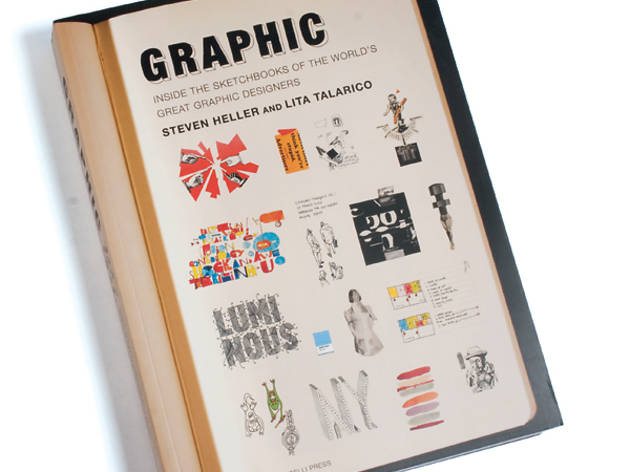 2/9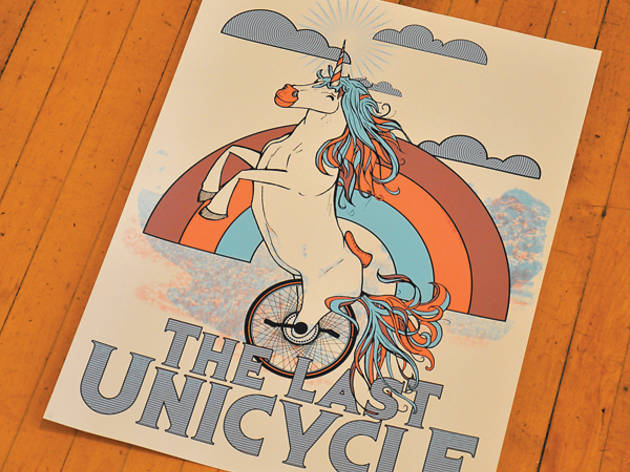 3/9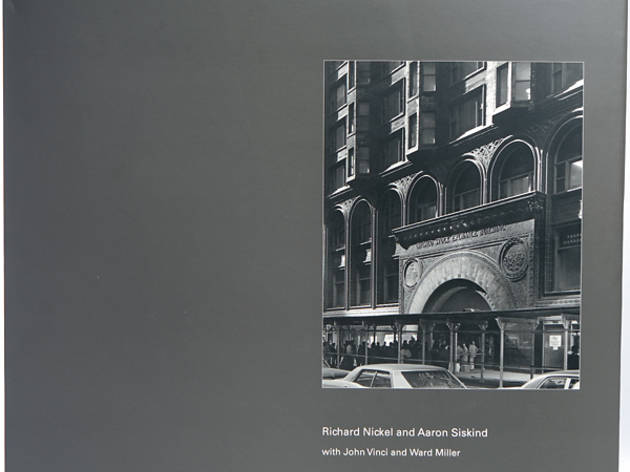 4/9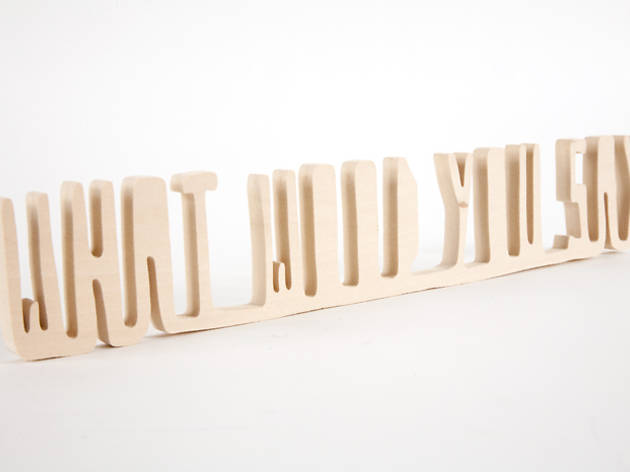 5/9
Chicago artist Sighn custom-carves the text of your choice out of basswood. (Letters are 2.75" tall and start at $5 apiece, 50 characters max. Please allow two weeks for turnaround before shipment.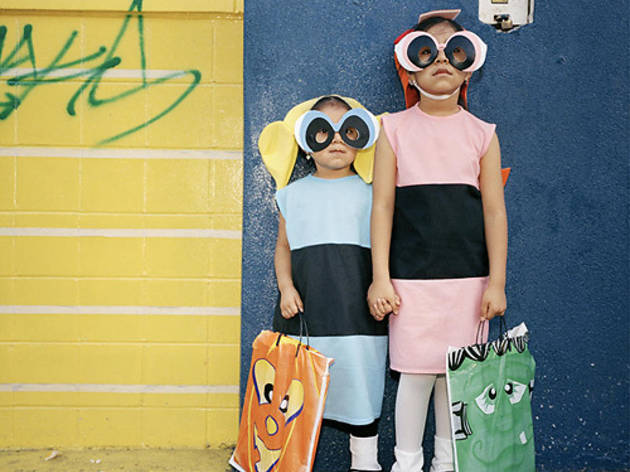 6/9
$50 or $200 depending on size. Stein's photos of trick-or-treaters from her neighborhood are at 20x200.com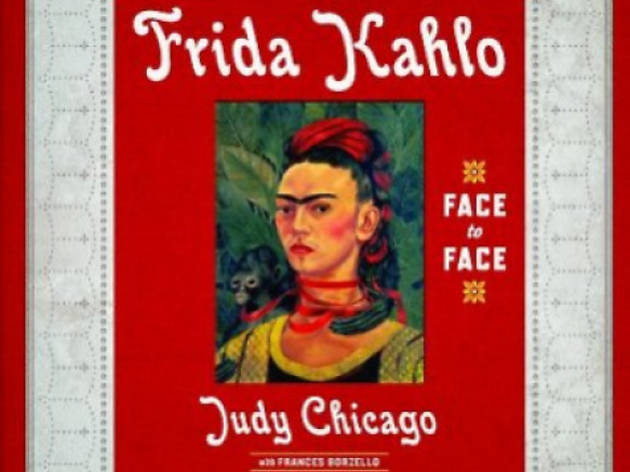 7/9
$65 atWomen and Children First. Judy Chicago, creator of The Dinner Party, and art historian Borzello take a close look at Kahlo's paintings, including her little-known still-lifes.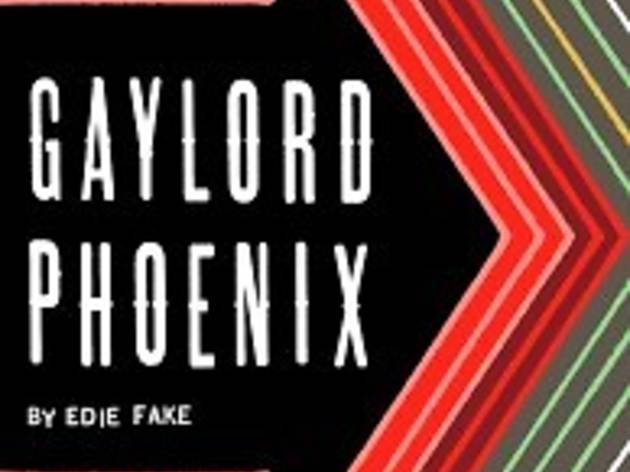 8/9
$17.95 at quimbys.com. Chicago artist Fake's eight-year "raunchy queer comics serial" appears in one volume at last. He hosts a release party at Quimby's Dec 9 at 7pm, complete with penis-shaped cookies.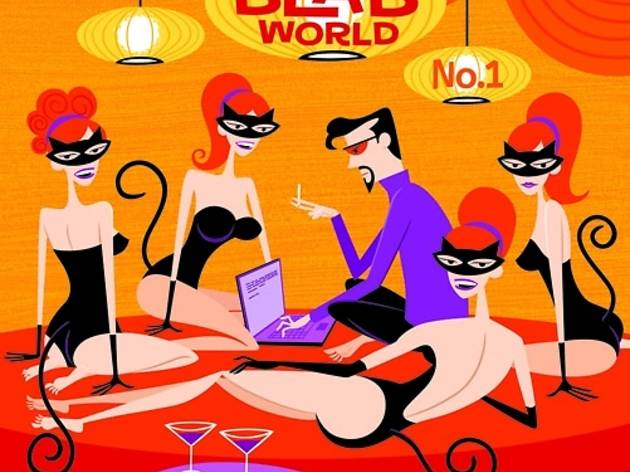 9/9
$24.95 at MCAChicagoStore.org. This anthology of illustrations, vintage graphics and articles from BLAB!, which Chicago graphic designer and art director Monte Beauchamp founded in 1986, includes contributions from artists such as Mark Ryden, SHAG and Sue Coe.
Democratic by Design
All we want for Christmas is for Design Research to come back. Jane Thompson and Alexandra Lange's Design Research: The Store That Brought Modern Living to American Homes (Chronicle Books, $50) illustrates how D/R, which opened in Cambridge, Massachusetts, in 1953, and expanded across the U.S. before closing in 1979, turned Marimekko fabrics and Chemex coffeemakers into symbols of freedom and sophistication. The store paved the way for Northbrook-based Crate & Barrel and other purveyors of affordable, unfussy furniture and housewares. But, based on the book's vintage photos and employees' reminiscences, D/R was the only retailer that elevated modernism to a way of life instead of a strategy for selling mass-produced blandness. Order through the Book Cellar, 4736–38 N Lincoln Ave (773-293-2665).
Drawing without restraint
True to its title, Steven Heller and Lita Talarico's Graphic: Inside the Sketchbooks of the World's Great Graphic Designers (The Monacelli Press, $60) peeks inside the Moleskines of design celebs, such as Marian Bantjes and Stefan Sagmeister. While we enjoyed reading about these heavyweights' working processes, the least famous of the roughly 100 contributors often provide the most engaging drawings and stories. Available at Transistor, 5045 N Clark St (312-863-1375).
Prints charming
Since it opened in 2008, ShopColumbia has made a staggering $100,000-plus for its student sellers, according to Columbia College spokeswoman Elizabeth Burke-Dain. Two new screenprints—Alex & Andi Todaro's The Last Unicycle ($27) and Eric Ellis's Doodle Noodle ($10)—are among the clever items available at the shop, which carries photos, stationery, accessories and more. Available at ShopColumbia, 623 S Wabash Ave, first floor (312-369-8616).
Saint Louis
Photographer Richard Nickel (1928–72) began planning The Complete Architecture of Adler & Sullivan (Richard Nickel Committee, $95) in 1952, as a graduate student of Aaron Siskind (1903–91) at IIT. Contributors John Vinci and Ward Miller helped shepherd this breathtaking compendium of Louis Sullivan and Dankmar Adler's buildings to publication. Color and black-and-white images of their landmarks by Nickel, Siskind and contemporary photographers complement extensive essays and a catalogue raisonné. Available at the Chicago Architecture Foundation Shop, 224 S Michigan Ave (312-922-3432).
The cocktail connoisseur
|
The art lover
|
The pop-culture junkie
|
The music aficionado
|
The food obsessive
|
The sports and fitness fanatic
|
The travel nut
|
The beauty addict
|
The gadget gearhead
|
Where to buy
|
Kids holiday gift guide
|
Cheap stocking stuffers
|
Chicago-themed gifts
|
Chicago holiday markets
|
Holiday gift tags
---