Mauro Astolfi | Interview
The Italian director-choreographer tells us about working with dancers and designers, and the difference between Chicago and Rome.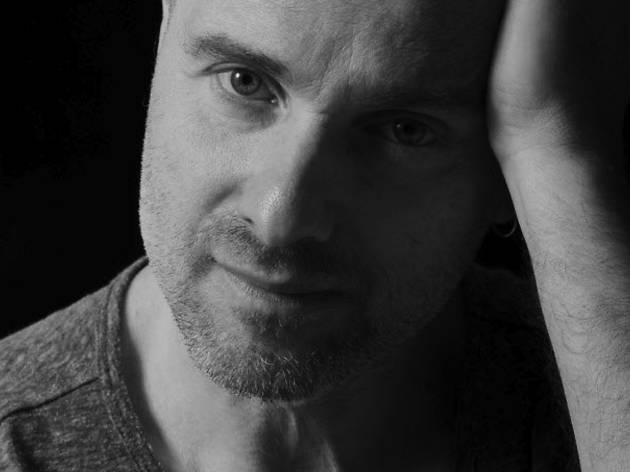 Mauro Astolfi, founder-director of Spellbound Dance Company in Rome, was on a tight schedule during his first trip to Chicago last December. The Italian choreographer was here to create a new work that River North Dance Chicago unveils at the Harris Theater February 10–12. But we managed to get him on the horn for a few minutes to talk about the piece, working with RNDC and trouble back home.
This is the first work you've made for an American dance company, correct?
Yes, though there were other projects that I made with dancers when I lived in New York. But this [work for RNDC] happened…I still don't know why. Maybe Frank [Chaves, RNDC artistic director] heard something about me from [choreographer] Daniel Ezralow? Anyway, yes, this is the first.

The new piece, Contact-Me: Is it similar to what you make for your own company, Spellbound? Or has working with the dancers here led you in new directions?
It's a totally new work, absolutely, but it's the same direction. Because it's all my work. Anytime I start a new work with a different company, I have to spend the first ten days creating a new approach and helping [the dancers] to develop a different consciousness about movement.

Did you do that with River North's dancers?
Yes, but they learn very fast. After three, four days, this company—they're very enthusiastic. Very curious. After a week, I felt to be, like, at home.

How, as you say, do you "help the dancers develop a different consciousness about movement"?
Well, for example, most of the dancers, they were very trained for technique and strength. They were able to do big movements so we started with micro-movements, with details, to help them understand the difference between a big thing and a small thing.… I asked them to feel a movement as something from the inside, that goes to the outside. They're used to just throwing arms and legs and jumping and turning and pirouettes and battements, all of these things. It was hard [for them] to feel the small things. But it's just a matter of practice, not a specific method. When you have [Merce] Cunningham or [Martha] Graham, you know that's a specific style.
And you have your own.
Yes, exactly.

What traditions do you come from?
I lived in New York for eight years and trained with Merce Cunningham and Paul Taylor, and danced for a lot of other choreographers.… I was 17 years old and now I'm 49, so…32 years ago?

For Contact-Me, are you using existing music? Working with a composer?
I have two composers: An Italian, Giovanni Sollima, and an English composer, Jon Hopkins. But it's not original music, anybody can buy it.… I've used other tracks by these musicians before. I really like their work. Sollima is an amazing musician and cello player, and Jon Hopkins is electronic—he makes electronic music.

How many dancers are you working with?
Eight of them. I really wanted to use more. I'm used to creating an hour or more [of choreography] but I was asked to create about a 20-minute piece so I decided to use just eight [dancers], so all of them can get a good presence onstage.

This new piece is about one-third the length of your other dances?
Yes.

Was it hard to make something that felt complete within that time frame?
It's not easy to tell something in 20 minutes, to communicate with the audience. It's not much [time]. I think we found a very good chemistry, though. I think it works.

I know you're leaving Chicago soon. Will you be back again before the premiere, or is this it?
Oh, yes, I'm coming back, on the sixth of February, one week before the performance.
You've also been working with Adi Salant, formerly of Batsheva Dance Company, through a cultural exchange program, is that right?
Yeah. It's been a commission from the Italian Institute of Culture. They wanted to create an exchange between Italy and Israel, and [Salant and I] have been working with ten young people in Israel and ten in Italy. We've been choreographing this project and it just had its premiere last August in Rome, and will go again in Tel Aviv. It's been very interesting because we've been working with not-professional dancers and they have such a different way to move. They are 15, 16, 17 years old. The oldest is, I think, 18 years old.

Has this visit been your first to Chicago?
Yes, and Chicago is an amazing city. I've been traveling a lot through the States but never been here before. Rome is such a chaotic city. It's impossible. It seems to me that everything works here, which is good. [Laughs]

Rome has been especially chaotic lately, no?
Oh yeah, yeah. It's maybe the worst moment ever. [Laughs] We're very close to having the same situation as Greece. It's a terrible moment.
To what extent do current events, political events, like what you're experiencing back home, inspire your choreography?
Inspiration comes from everywhere. I don't really have any—people may see my work as "abstract dance," but I don't think any art can exist as an abstraction.
---
See River North Dance Chicago perform Mauro Astolfi's Contact-Me and five other works February 10–12 at the Harris Theater (205 E Randolph St, 312-334-7777, harristheaterchicago.org). An earlier version of this article referenced lighting designer Marco Policastro, who is no longer involved in the premiere of Contact-Me.