New Arts Club of Chicago director Janine Mileaf considers the future
Arts Club hopes to expand public access, strengthen membership.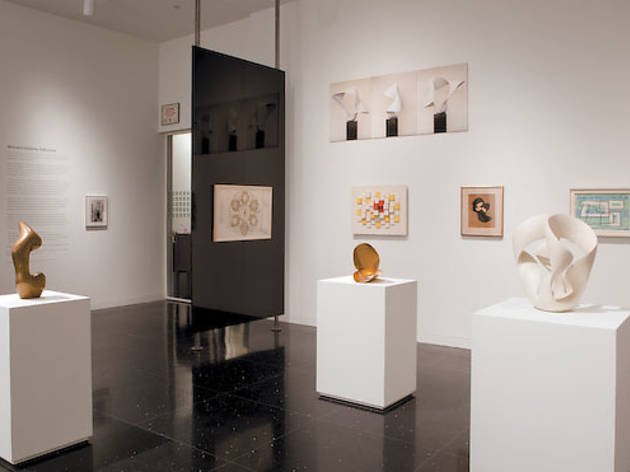 1/3
Photograph: Michael Tropea
Installation view of "Bertrand Goldberg: Reflections" at the Arts Club of Chicago, September 2011-February 2012.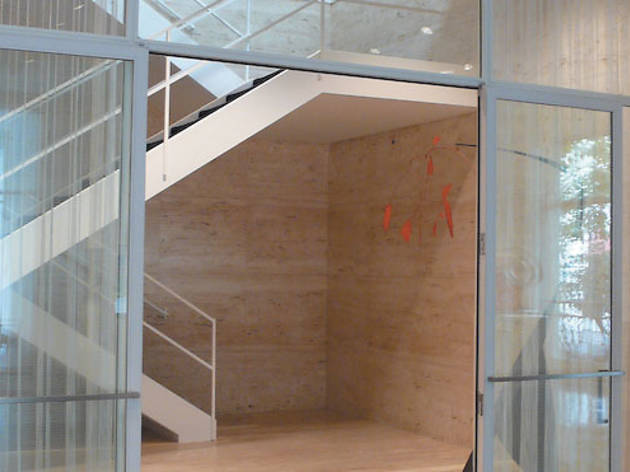 2/3
Photograph: Michael Tropea
Interior of the Arts Club of Chicago showing staircase designed by Mies van der Rohe.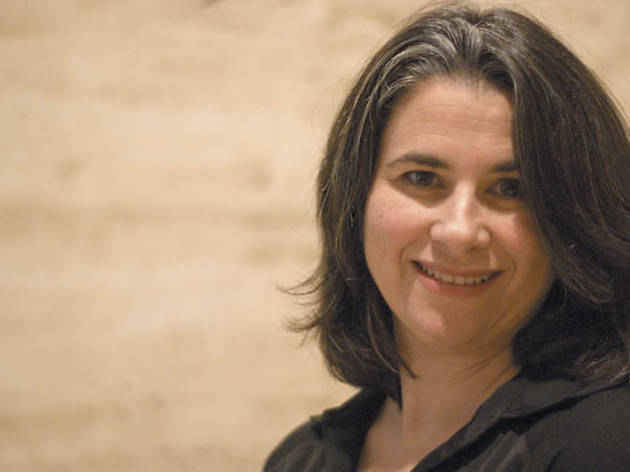 3/3
The Art Institute of Chicago's students were so scandalized by the 1913 Armory Show they burned copies of Matisse's paintings. Three years later, the museum still wasn't ready to embrace modern art, but the avant-garde found a haven at the Arts Club of Chicago.
Now located at 201 East Ontario Street, the club was the first local institution to present the work of Alexander Calder, Georges Seurat and Jackson Pollock. During the past decade alone, it hosted solo shows by David Hockney, John Baldessari, Alice Neel and Chris Ofili. Its exhibitions are free and open to the public. So why is the Arts Club's first-floor gallery (pictured) empty whenever I visit?
"Part of the barrier to getting people in the door has been our opening hours," explains Janine Mileaf, who became the club's new director January 17. The gallery is open only Monday through Friday, 11am–6pm. Balancing visibility with the needs of the club's 1,100 members poses another challenge. The Arts Club's calendar teems with stellar performances and lunchtime lectures: This month's speakers include SAIC exhibitions director Mary Jane Jacob, Steppenwolf artistic director Martha Lavey and John Russick, the Chicago History Museum's director of curatorial affairs. However, these programs (and access to the club's swanky dining facilities) are open only to members, who include artists, architects, musicians, writers, dancers and patrons, according to Mileaf.
"Our founding mission was to bring together art workers and art lovers," says the director, formerly a professor of art history at Swarthmore College. Artist Jim Nutt, who worked for the club as an art handler in the mid-1960s, has been a member for decades. He tells me he joined the club because he admired its exhibitions and its commitment to showing work that "wasn't readily accessible here."
While becoming a member seems daunting, given that each candidate must be sponsored by an existing member and provide two letters of support, Mileaf assures me, "If you have anything to do with the arts, you probably know people who could do that for you, and nobody thinks to ask." She could not share membership prices on the record, but they are surprisingly low, especially if you're under 40.
Meanwhile, the club is inviting the public to open houses during exhibitions. (The next one, for "Figures and Grounds: Approaches to Abstraction," curated by Anne Rorimer, is March 31.) It's also considering adding Saturday hours and may eventually make lectures available as podcasts. Renaissance Society director of development Lori Bartman, who joined the Arts Club more than 15 years ago, would welcome Saturday hours, which she believes were instrumental in "opening up" another hitherto-mysterious nonprofit, the Graham Foundation.
Now that Chicago museums no longer shy away from the avant-garde, "that frees us up to do different kinds of shows," Mileaf says. "Maybe look at an artist who's 20 years into their career but needs some more thoughtful reconsideration. What I'd love to do—I don't know that I have the budget for this yet—is initiate new projects with artists," particularly artists interested in modernism, which is so important to the club's history. But "they don't all have to be monographic artist shows." She also hopes to organize more research-intensive historical exhibitions and highlight non-Western art, another longtime interest of the club's members.
The new director has already impressed Nutt and Bartman, both of whom wish they could attend more Arts Club events. "It's hard for working people to do a lunchtime program," Bartman says, adding with a laugh, "I've always wanted to retire and be able to go all the time."
"Figures and Grounds" opens Thursday 8 at the Arts Club of Chicago.