"Re: Chicago" at the DePaul Art Museum
DPAM highlights Chicago artists chosen by locals.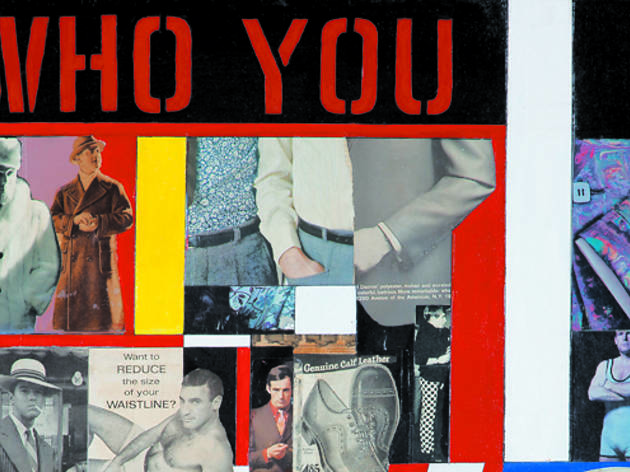 For "Re: Chicago," the first exhibition in the DePaul Art Museum's new building, DPAM asked members of the local art scene, "Who are the notable Chicago artists of past and present?"
Historians, podcasters, curators and critics chime in, selecting many familiar artists. The show includes one of Henry Darger's ubiquitous paintings of the Vivian Girls and a maquette of Richard Hunt's Midway Airport sculpture Flight Forms. But one professor makes a vehement case for now-obscure 19th-century presidential portraitist George Healy, represented by a subdued painting of an unidentified man. A 1920s SAIC graduate, Macena Barton, created the full-frontal nude self-portrait hanging opposite: a bold mixture of strength and sensuality.
The number of pieces by contemporary up-and-comers, particularly those singled out by recently acquired stickers, demonstrates DPAM's commitment to working Chicago artists. Juan Angel Chávez's No Campground Just Water, a seven-foot sphere of apocalyptic trash architecture, dominates the museum's first floor. Living the Dream, an installation by Robert Davis and Michael Langlois in a small side gallery, combines references to Color Field painting, prints by László Moholy-Nagy and Aaron Siskind pulled from DPAM's collection, and the emblems of bands Black Flag and Bad Brains in a joint homage to abstract painting and punk-rock culture.
The guest curators' commentaries tend to have a defensive, "second city" tone, particularly when they address Chicago's lack of influence on abstract art movements. It's more satisfying to see this exhibition expose pockets of artistic production and innovation across the city.