Renaissance Society names Solveig Øvstebo its new director
The Bergen Kunsthall head succeeds Susanne Ghez in June 2013.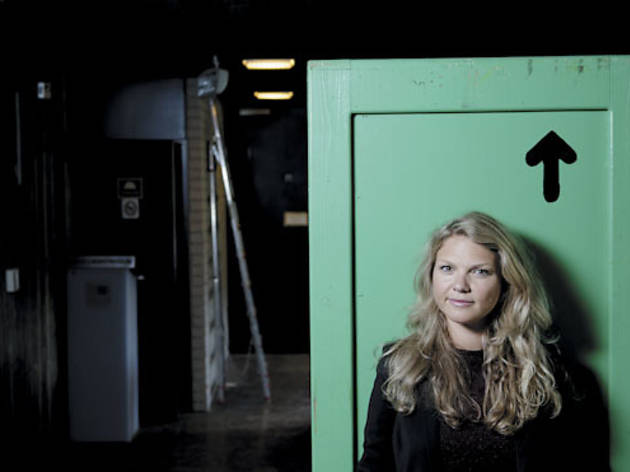 On November 15, the Renaissance Society named its new executive director. Solveig Øvstebø, who heads Norway's Bergen Kunsthall, takes up her new position in June. She succeeds Susanne Ghez, who is retiring after serving as the Ren's executive director for almost 40 years.
Despite its name, the Hyde Park–based Ren exhibits contemporary art—art "relevant to our time," Ghez says by phone. "Ahead of its time" seems more accurate, given that its challenging shows aren't crowd-pleasers. When Ghez joined the Ren, she recalls, "It was very tough. The audiences were not large." But the young or unknown artists with whom the nonprofit institution collaborates have a tendency to become international stars.
The Ren gave Isa Genzken, Luc Tuymans and Jeff Wall their first major solo exhibitions in the U.S., and in 2007 it hosted the American premieres of Steve McQueen's short films "Gravesend" and "Unexploded." Within the past six years, Wall and Tuymans have had retrospectives at the Art Institute of Chicago and Museum of Contemporary Art, respectively. McQueen's retrospective is on view at the Art Institute now, and the MCA plans one for Genzken in 2014.
While museums such as the Art Institute "play the role of certifying achievement," Ren board member Canice Prendergast says, "we want the Renaissance Society to be an institution that takes risks, sometimes finds underrepresented artists, sometimes finds artists who are young and have not yet reached worldwide exposure." At Bergen Kunsthall, Øvstebø "has managed to do that time and time again," adds Prendergast, a professor at the University of Chicago's Booth School of Business who was closely involved in the Ren's 18-month search for a new director. He finds it striking that Øvstebø devoted an exhibition to Vietnamese-Danish artist Danh Vo in 2005, "largely before the world knew he existed." A partnership between the Ren and the Art Institute brought Vo's work to both institutions this fall.
Øvstebø's experience at Bergen Kunsthall, where she became director 12 years ago at the age of 28, appears to have prepared her remarkably well for her new position. Like the Ren, Bergen Kunsthall is "a non-collecting institution with its main focus on producing, contextualizing and presenting contemporary art," Øvstebø explains via e-mail. She has grown her organization's annual budget from approximately $80,000 to $1.7 million—the same size as the Ren's. According to Prendergast, Øvstebø transformed the Kunsthall from a local venue into "a truly international institution."
Asked what drew her to the Ren, Øvstebø praises its "will to work in-depth with artists and their projects, resulting in uncompromised and groundbreaking exhibitions that very often present new directions of how to interpret a body of work." She cites Félix González-Torres's 1994 solo show—also a favorite of Ghez's.
González-Torres's exhibition, "Traveling," was a collaboration with D.C.'s Hirshhorn Museum and Sculpture Garden and the Los Angeles Museum of Contemporary Art. Ghez says its success showed her "that the quality of our exhibition program was equal to those of larger institutions." Several partnerships with the Art Institute, such as Vo's project, followed.
Øvstebø hopes to continue such collaborations. While the Ren's schedule is filled through fall 2013, the new executive director expects to curate a show to commemorate its 2015 centennial.
Ghez laughs when asked if she leaves the Ren with any regrets. "I'm a very happy camper," she says. "I've been able to do things with great freedom.… Believe me, this is a perfect job."