Twice Removed at Golden Age | Art review
Karly Wildenhaus curates an exhibition of take-away work.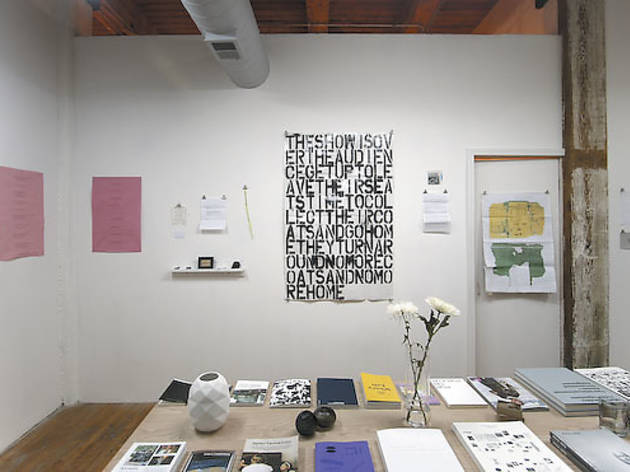 "I wanted to make artwork that could disappear," Felix Gonzalez-Torres (1957–96) said of his installation Untitled (Placebo): a shiny spread of wrapped candies, which viewers are free to take. The depletion of the candy is a metaphor for his lover's death, yet the work lives on, the sweets endlessly replenished by museum staff.
"Twice Removed" brings together gratis artworks such as cards typewritten by Lawrence Weiner in 1970 and prints by Gordon Matta-Clark. But visitors shouldn't abscond with these individual examples of large-run or unlimited "take-aways": Curator Karly Wildenhaus borrowed them from collectors around the world.
"The spirit of generosity, an exploration of dispersion and the attempt to circumvent the art market are just a few of the potential motivations cited for generating take-away works," Wildenhaus writes in her exhibition statement. What's most absorbing, though, are the intimate relationships that lenders have formed with these pieces. One lovingly displays black licorice from a Gonzalez-Torres candy spill in a shadow box. Whether works show wear and tear or are well-preserved, there's a recurring sense that they've been cherished—if not utilized entirely as the artists intended. (In a binder of owners' comments that Wildenhaus compiled, Golden Age codirector Martine Syms says she'd planned to mail Ida Lehtonen's envelopes addressed to jailed rappers, but "[I] had nothing to say in my letter.")
In sharing these works anew, Wildenhaus increases their value. Golden Age will publish a pamphlet version of "Twice Removed," ensuring this thoughtful exhibition lives on in a new form.