Heads up! We're working hard to be accurate – but these are unusual times, so please always check before heading out.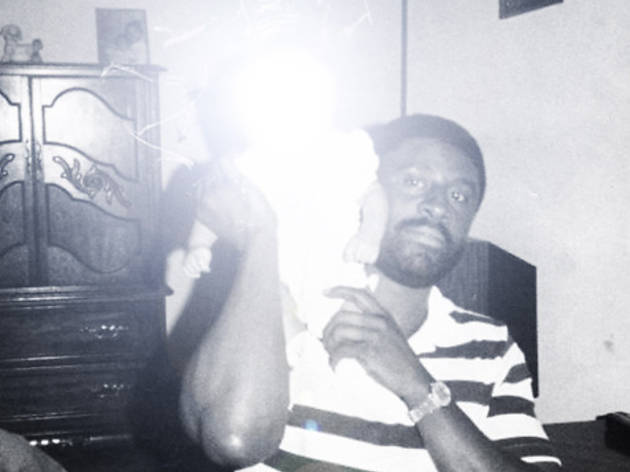 1/3
Photograph: Courtesy of Robert Biils Contemporary
Karissa Lang, City on a Hill (detail).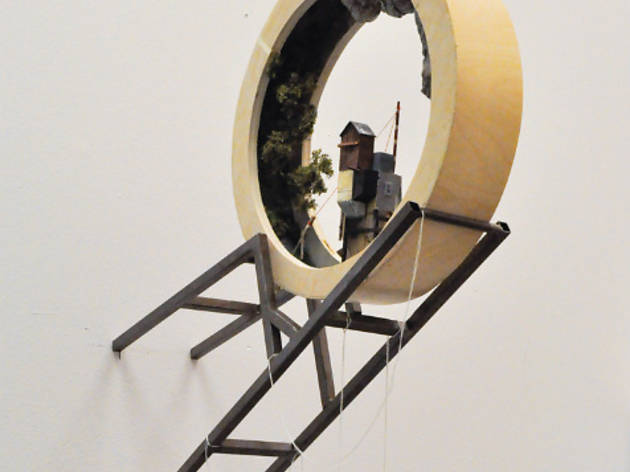 2/3
Photograph: Courtesy of Robert Bills Contemporary
Hao Ni, Cycle I (detail), 2010.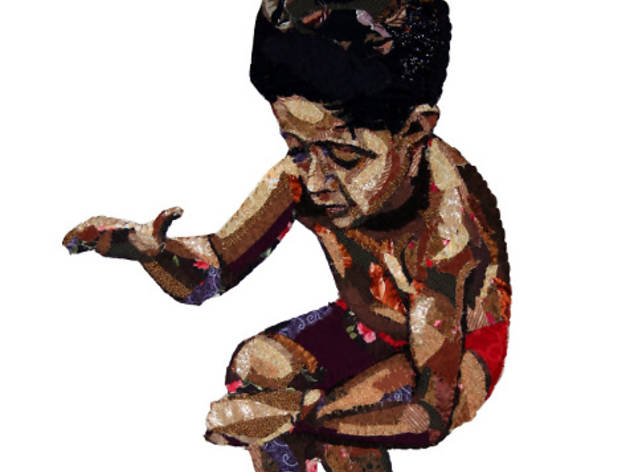 3/3
Photograph: Courtesy of Robert Bills Contemporary
Aliza Lelah, Drowning Brother (I saved him) (detail).
Visual Narration at Robert Bills Contemporary
Aliza Lelah, Karissa Lang and Hao Ni explore "contemporary forms of storytelling."
Karissa Lang doesn't remember having the happy childhood depicted in her family photos, Robert Bills told me when I visited his gallery earlier this month. So, the Chicago artist and writer inscribes a sense of unease in these old black-and-white snapshots of hugs and birthday parties. Lang digitally alters the photos to white or black out her younger self's face and figure: In Homunculus, an infant Lang lying on a mattress becomes a deformed shadow. Hoisted on her father's shoulder in City on a Hill, she's a featureless phantom, radiating light that bounces off the armoire behind her.
"Visual Narration: Contemporary Forms of Storytelling" juxtaposes Lang's edited personal history with recent SAIC grad Hao Ni's sculptures and Denver-based artist Aliza Lelah's collage portraits.
Lelah extracts subjects from found and family photos, and stitches together scraps of recycled fabric to reproduce their images. The artist has a remarkable ability to translate textiles and thread into skin tones and facial features, and her fabrics' varying textures and patterns remind viewers that her materials have a narrative of their own. But I can't find a conceptual link between Lelah's subjects and her unusual medium, and her skewed-looking, isolated figures don't tell a coherent story as they hang on the gallery walls.
While Ni's material choices are also distracting, his models of mysterious ruined buildings are among the strongest works in the show. In Cycle I (pictured), a wooden ring encloses a linear landscape of rocks, trees and water, from which an odd, dilapidated house on stilts emerges. Below the sculpture dangles a broken miniature plaster cast of a rubber raft. This show doesn't break new narrative ground, but it sets our imaginations to work.