Heads up! We're working hard to be accurate – but these are unusual times, so please always check before heading out.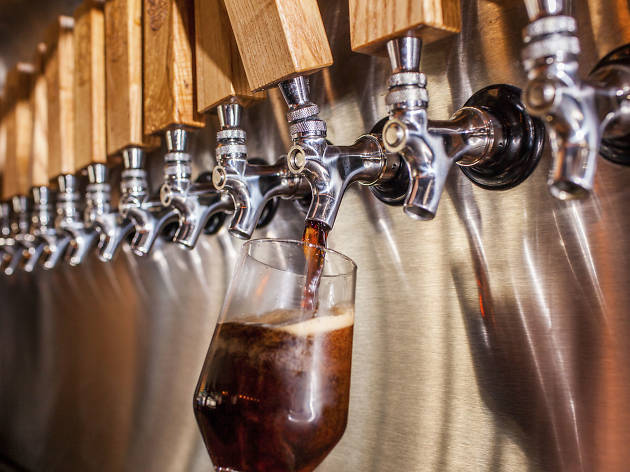 10 Midwestern fall beers to drink
Toast to the season with these 10 Midwestern craft beers, from pumpkin ales to a rich Russian Imperial stout
The plummeting temperatures have one major upside: Chicago is absolutely awash in new seasonal beers. But among the many Oktoberfest brews, stouts, boozy barrel-aged beers and, yes, pumpkin beers out there, some clear winners rise to the top. We, along with some top Chicago beer pros, have selected 10 can't-miss Midwestern craft beers to sip and savor at beer bars (or at home) this fall.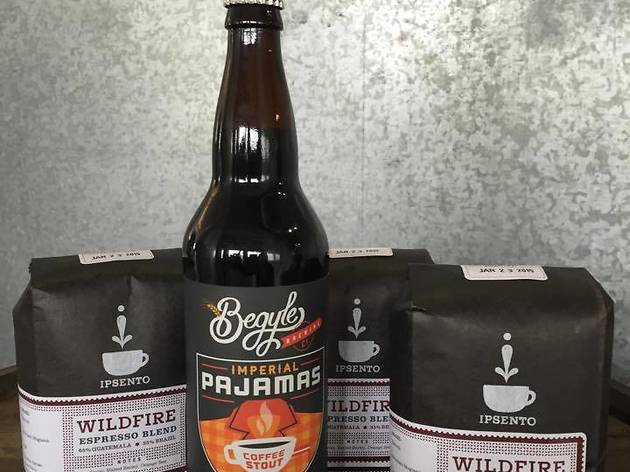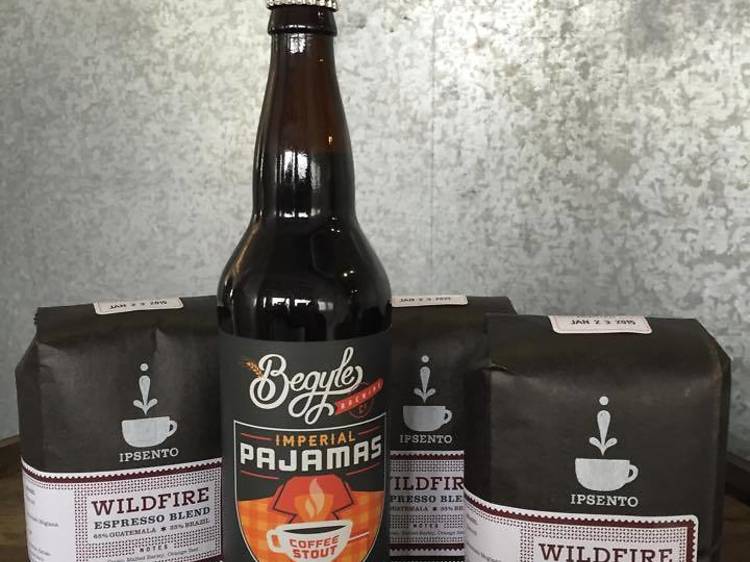 Photograph: Courtesy Begyle Brewing
Begyle Brewing's Imperial Pajamas Stout
Begyle's standard Flannel Pajamas is a nice oatmeal stout that's regularly available at their brewery and taproom, but when we first tried their bulked-up Imperial Pajamas at a Winter Brew in Lincoln Square, it was head-and-shoulders our favorite beer of the event. They have a barrel-aged version awaiting a late November release and the regular version should return slightly later in December. If they produce a coffee variant of the beer like in previous years, don't walk, run—it's exceptional.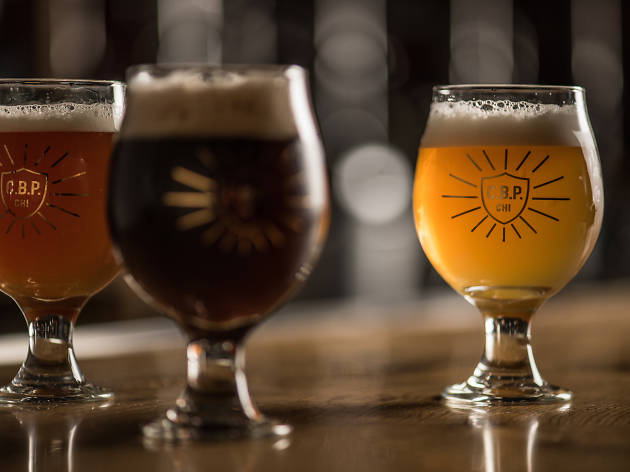 Photograph: Anthony Tahlier
Corridor Brewery & Provisions' Wizard Fight
With what seems like a million IPAs to choose from, the Wizard Fight Nitro Lactose IPA from this fall's upcoming Corridor Brewery & Provisions is an easy pick. It's light and hoppy, but the lactose addition with the nitro draft gives the beer a creamy mouthfeel that doesn't punch you with the bitter taste like you'd expect. The cascading bubbles and bubbly but not overpowering head makes this one stand out in a crowd. Hop-haters shouldn't be deterred—it seems Corridor may have made an IPA that appeals to the masses.—Elizabeth Atkinson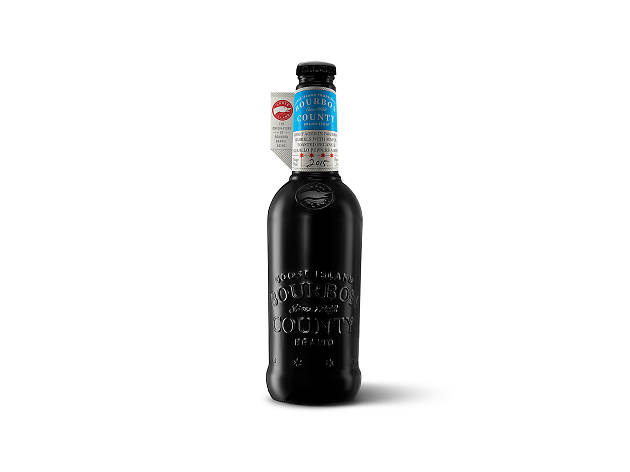 Photograph: Courtesy Goose Island
Goose Island Beer Co.'s Proprietor's Bourbon County Brand Stout
It wouldn't be fall in Chicago without Bourbon County Stout, a release that's practically a national holiday for beer fans. While it's easy to find regular Bourbon County Brand Stout year-round, it's the annual variants that people really go crazy for. This year, that's the Chicago-only Proprietor's, which features toasted pecans, bourbon-barrel-aged maple syrup and guajillo chiles for a touch of heat. It sounds like a crazy combination, but Bourbon County has rarely, if ever, done us wrong. The beer is released on Black Friday.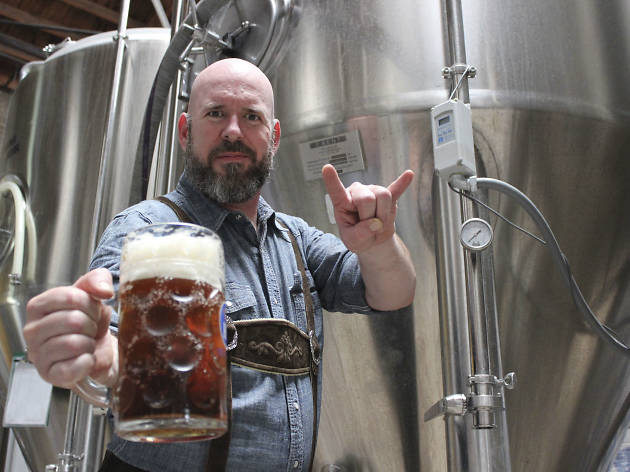 Photograph: Courtesy Metropolitan Brewing
Metropolitan Brewing's Afterburner Oktoberfest
Brewers don't seem to make many Oktoberfest-style beers (instead churning out pumpkin and harvest ales), and when they do, they're often nothing to write home about. That's why we're thrilled to see a beer like Afterburner return to the shelves. Available in September and October, it has big bready and sweet malt flavors, a nice rich body and a crisp lager finish. It's an Oktoberfest worth savoring—not one to slosh while slurring another verse of Ein Prosit.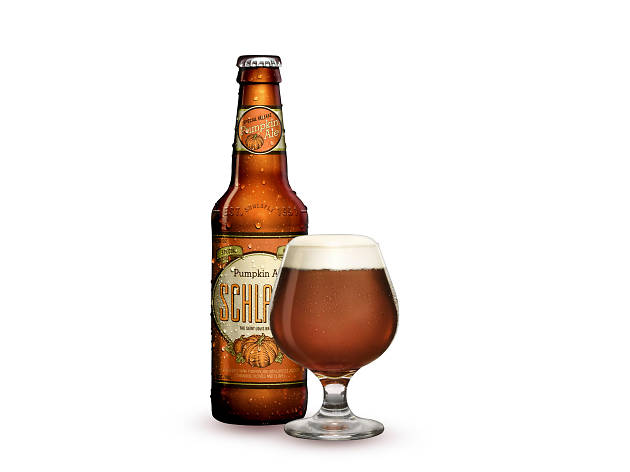 Photograph: Courtesy Schlafly
Schlafly Beer's Pumpkin Ale
St. Louis's Schlafly Beer didn't enter the Chicago market until last fall, so we didn't get to fully enjoy the brewery's highly regarded pumpkin beer. Available now through October, Schlafly's Pumpkin Ale is brewed with pumpkin and a blend of spices, including cinnamon, nutmeg and clove. It checks in at 8% ABV, so it's sufficiently boozy to keep your cheeks warm on cool nights.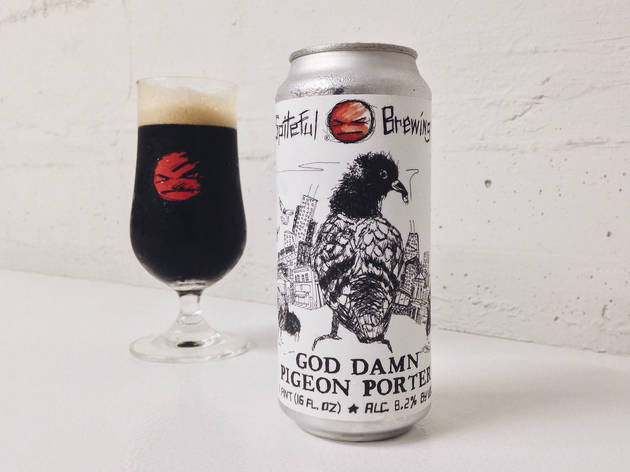 Photograph: Courtesy Spiteful Brewing
Spiteful Brewing's God Damn Pigeon Porter Variants
Spiteful never seems to have more fun than when they throw their God Damn Pigeon Porter up against a wall with an extra ingredient (or two) to see what happens. Previous offerings have seen banana, raspberry, coconut and toffee. We're looking forward to this winter when the PB&J version returns and a new chocolate fudge version hits shelves. Varying kinds of Pigeon Porter are available year-round (it's a rare canned local porter, too), but it's most appropriate to drink on chilly fall and winter nights.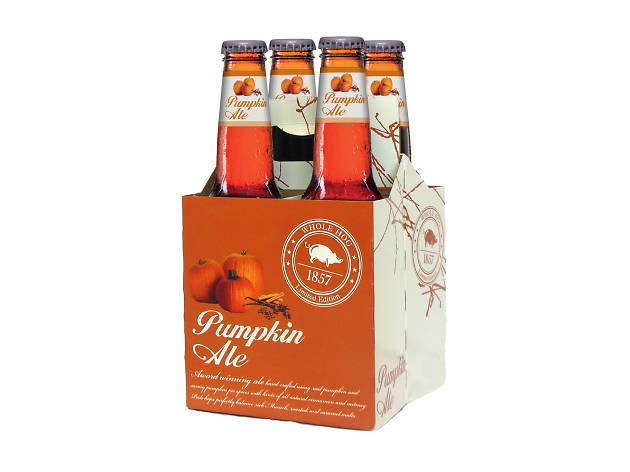 Photograph: Courtesy Whole Hog
Stevens Point Brewing Company's Whole Hog
Chris Quinn, owner/proprietor of The Beer Temple, raves about the Wisconsin brewery's pumpkin beer, which he calls "one of the best pumpkin beers out there." "It's so good," he says. "It has a lot of those kind of cookie or pie spice flavors, but it's not overly sweet—it might leave out some of the vanilla and focuses on the nutmeg and cinnamon."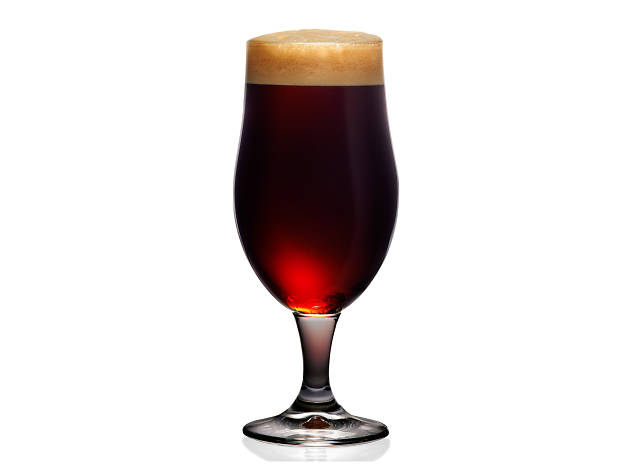 Photograph: Courtesy Surly Brewing
Surly Brewing Co.'s Cacao Bender
The Minneapolis brewery offers a seasonal Cacao Bender, a classic brown ale with cacao nibs, vanilla beans and coffee, a beer that Max Cavanaugh, beer manager at Howells & Hood, is pysched to serve this fall. "I do love the summer, but the beers that come out in winter are more for me," he says. "The nibs will give it that dry cocoa taste, where you get that perception of sweetness, but it's still nice and dry."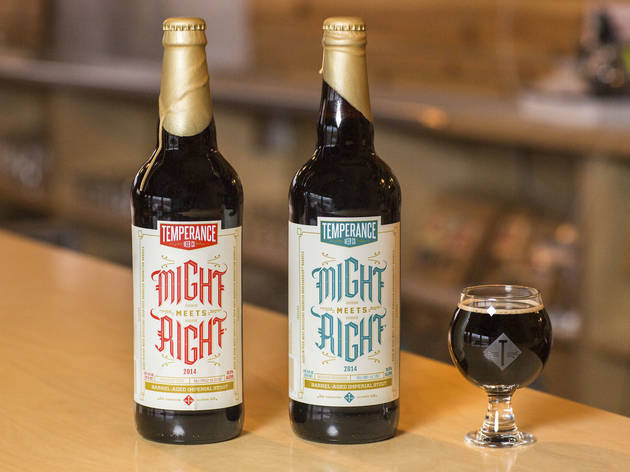 Photograph: Doug Haight
Temperance Brewing's Might Meets Right Barrel-Aged Stouts
One of our favorite finds at last year's Festival of Barrel Aged Beers was one stout, two ways. Temperance produced its Might Meets Right stout and aged it in High West Distillery barrels previously used to age different cocktails. The Boulevardier version won Silver at FoBAB in the experimental category, but we're looking forward to the return of the Manhattan version with a touch of cherry tartness to it. Brewer Claudia Jendron tells us those will return to a limited run of 22-ounce bombers like last year, but a Might Meets Right aged in a High West Double Rye barrel can be expected in autumn as well.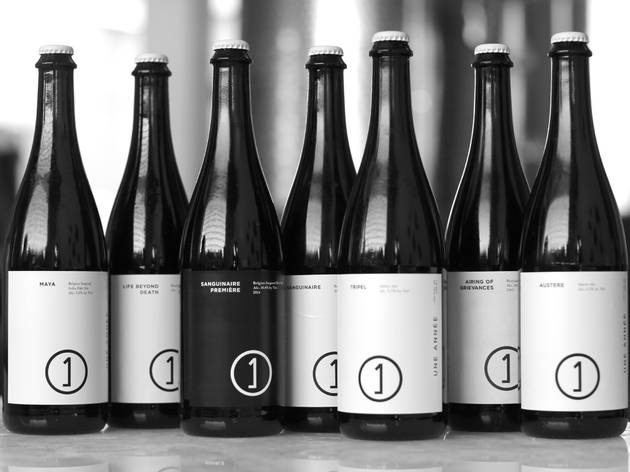 Photograph: Courtesy Une Annee
Une Année's Airing of Grievances
We have no grievances with this well-crafted stout from Une Année. "It's a Russian Imperial Stout [with] a hint of a Belgian character, so there's a little bit of that dark fruit going on," says Chris Quinn, the owner of stockist the Beer Temple. "If you like that dark fruit, plum, sort of raisin-y stout, it's a really good example of that kind of Russian Imperial."