Heads up! We're working hard to be accurate – but these are unusual times, so please always check before heading out.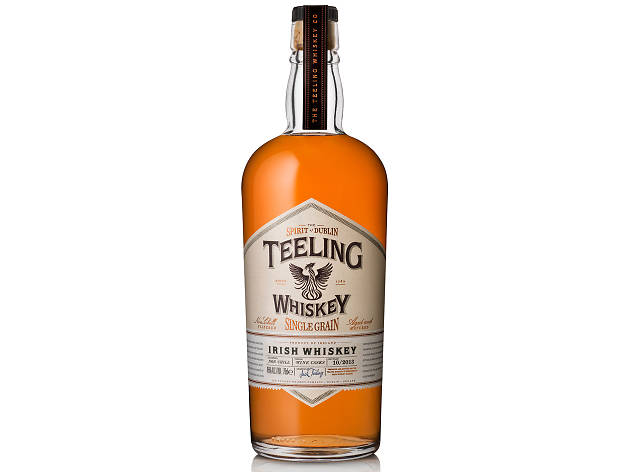 7 new liquors to drink this spring
From a pineapple rum to a historical Scotch, new liquors are popping up like tulips this spring. Here's what to try.
This is a good spring for new liquor—especially if you like whiskey. From two Irish whiskeys newly available in the U.S. to a hard-to-find pineapple rum and a pair of German bitter spirits, this is an ideal time to get outside your drinking comfort zone. The spirits are all available at bars in Chicago, plus Indian restaurants and Italian restaurants.
New spirits to drink this spring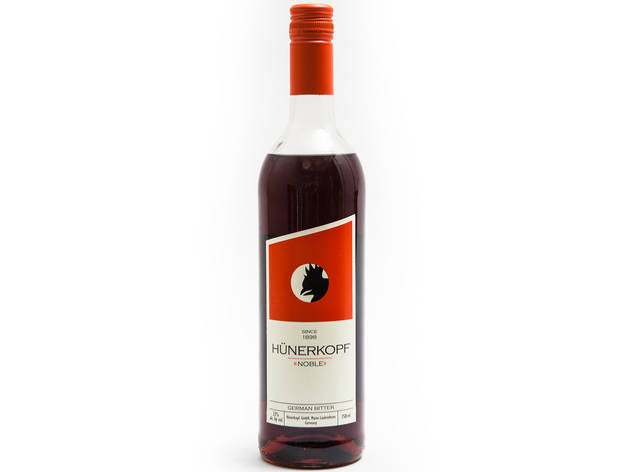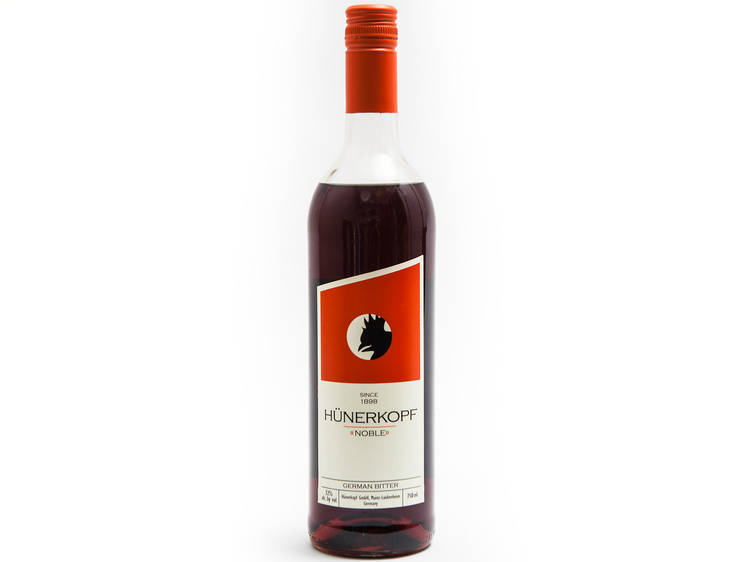 Hünerkopf German Half-Bitters
Newly imported to the U.S., these two German bitter spirits are popping up more and more around Chicago. The Noble is anise-flavored and herbal, while the Alt is made with herbs and roots and tastes like a milder Fernet. Both are great for sipping on their own or can be subbed into cocktails as a base spirit.

This month, Hünerkopf is hosting a cocktail walk and you can try them in special drinks at Logan Square bars and restaurants like Scofflaw, Sink | Swim, Table Donkey Stick, Weegee's Lounge, Sportsman's Club and Osteria Langhe, where the Alt is used in a cocktail with mezcal, Cocchi di Torino, Luxardo Maraschino and an absinthe rinse. Vote for your favorites online here. The winning cocktail will be announced the last weekend of April.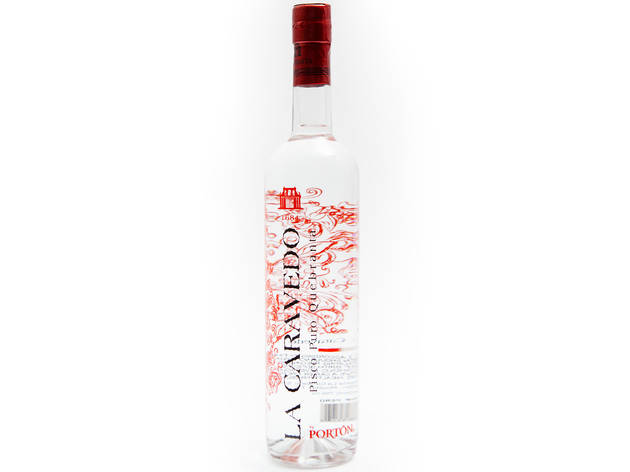 This brand new pisco from Pisco Porton (you've probably seen that one around, too) is made with one grape varietal versus the four types in Pisco Porton, so it's a little less complex but super smooth and is a good mixing pisco. Bottles are $20 at Binny's, so it's ideal making for summer pisco sours.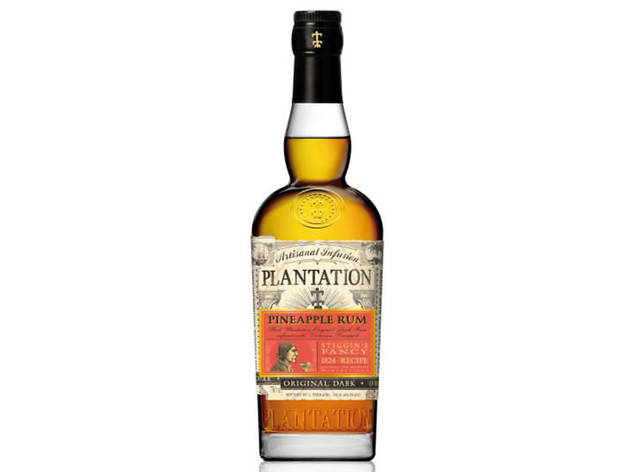 Plantation Pineapple Rum 'Stiggins Fancy'
This rum is super hard to find right now (unless you ask at certain tiki bars in Chicago), but a release is scheduled for later this spring. A collaboration between cocktail writer David Wondrich and Alexandre Gabriel of Pierre Ferrand, the rum will be released annually in limited batches, so if you see it, grab it, especially since it's only going to retail for $29.99. Pineapples are aged in dark rum, then blended with more rum aged with pineapple rinds. It's a lovely rum, delicious on its own, and exceptional in a daiquiri.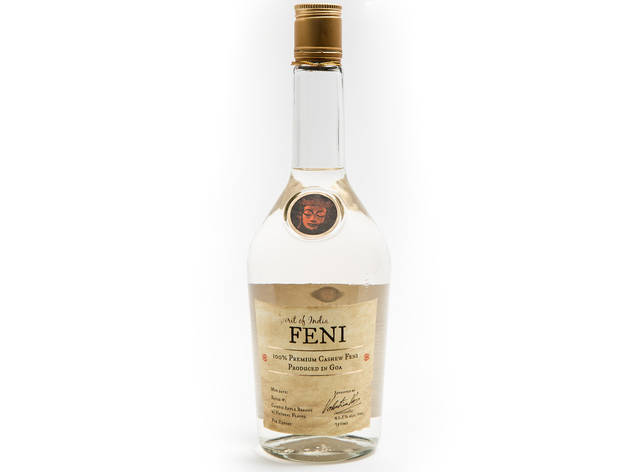 I first had Feni three years ago at Tales of the Cocktail, when I attended a class on Indian spirits. There, I learned that only half of local Indian spirits are distributed out of the states they're produced in, let alone to other countries. Feni is one. Made with cashew apples (the fruit surrounding the cashew nut, which is actually the seed of the fruit), the spirit is fruity and nutty. While it's not exactly a popular spirit in the U.S., Kazkar Feni has been available in the United States for awhile, and the new Spirit of India Feni is starting to appear in Chicago at places like Cumin, Jaipur and India House.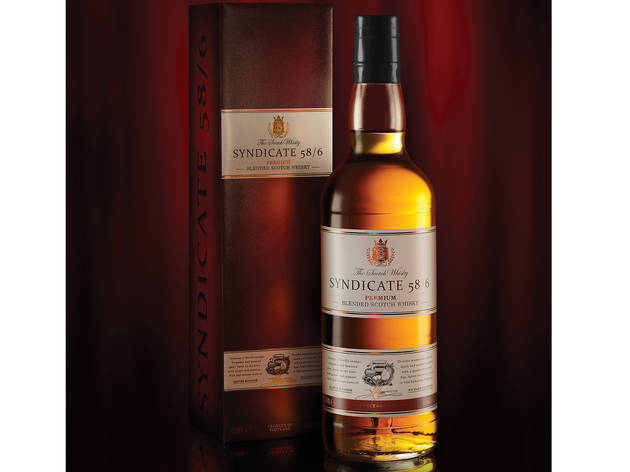 Syndicate 58/6 Blended Scotch Whisky
As soon as I opened the bottle of Syndicate 58/6, I got a whiff of apple pie, but this is far from the treacly flavored whiskeys out there. Rather, there's heavy spicing, oak and vanilla from the combination of 18 single malts and four single grain whiskeys. The recipe is based on the original 1958 whiskey, and the spirits are all added together in a solera system (which means new spirit is continually added to a large blend that, in theory, contains some of the original 1958 blend). Then the blend spends four years in oloroso sherry casks, which lends it some of that sweetness. This is a great sipping whiskey. Try it at Billy Sunday, where a 2-ounce pour is $35.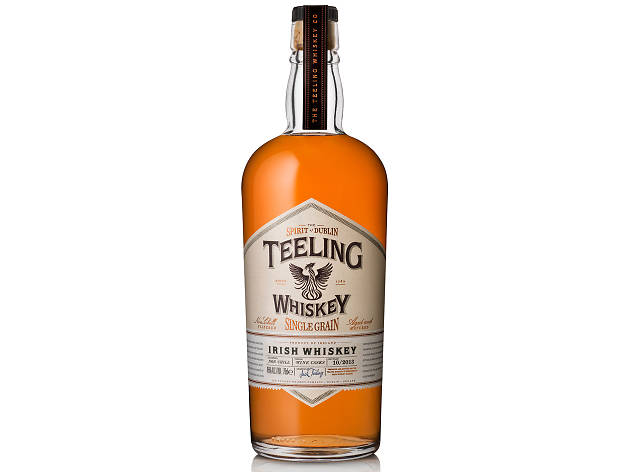 David Norton & Ronnie Norton of DN Design
Teeling Single Grain Whiskey
New to the United States, this Irish whiskey is made with barley and corn, then aged in Californian cabernet sauvignon casks. The result is a really beautiful whiskey that picks up lush berry notes from the casks and has a lovely spiciness throughout. It retails for about $50 a bottle.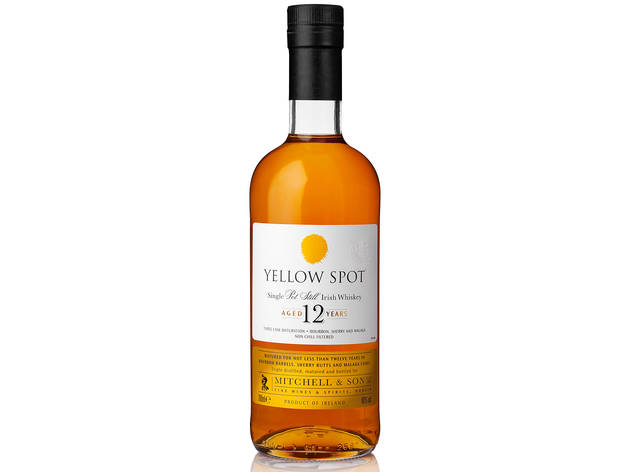 David Norton & Ronnie Norton of DN Design
Yellow Spot 12-Year-Old Whiskey
Yellow Spot is based on a whiskey that used to be produced in the '60s. The original 12-year spirit included some whiskey that had been aged in Spanish Malaga wine casks. The new version follows that recipe, then adds some whiskeys that were aged in bourbon and sherry casks for a rounder, sweeter flavor. At $80–$100 a bottle, this is a splurge whiskey, but if you see it at bars, try it—with lots of fruit and sweetness, this is an Irish whiskey for bourbon drinkers.