Bar food | Gay bars
Where to eat while you're drinking in Boystown and beyond.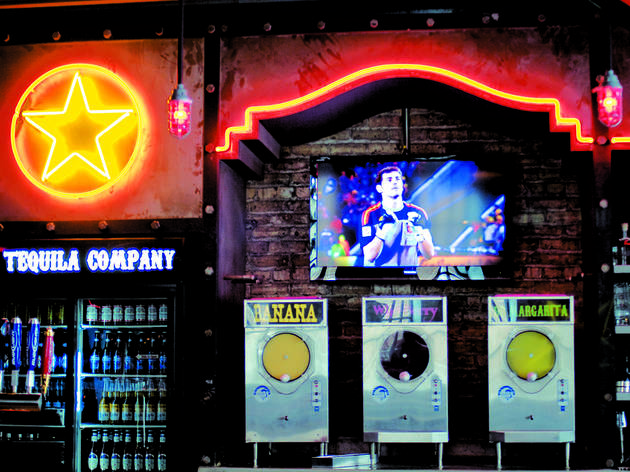 1/3
Photograph: Evan Jenkins
DS Tequila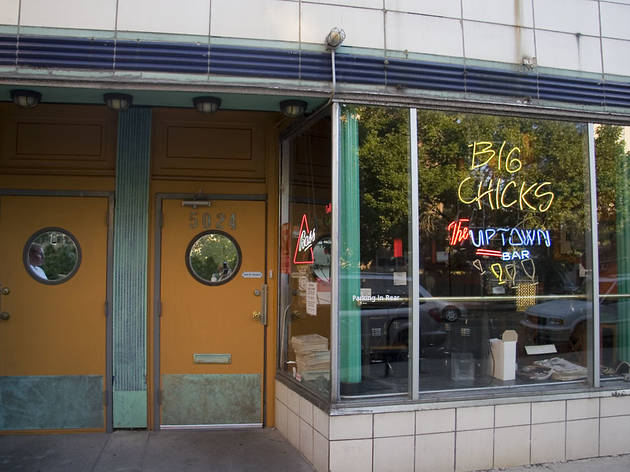 2/3
Big Chicks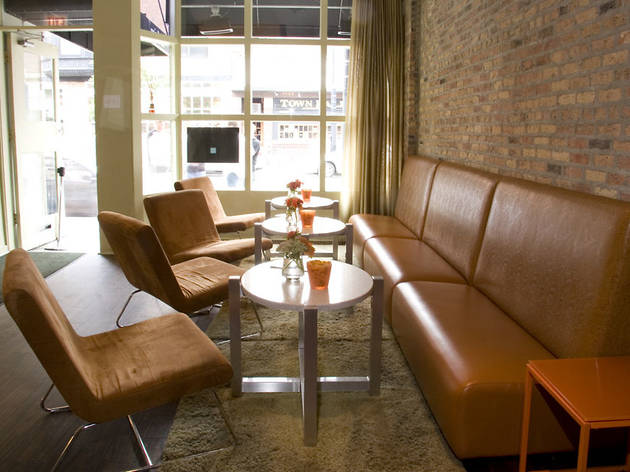 3/3
minibar
Our best advice about D.S. Tequila Company: Don't go on a Wednesday night, when the throngs who come for trivia will leave you without a table for hours; and don't think about what the D.S. in D.S. Tequila stands for (Dirty Sanchez—don't think about it!). Barring these missteps, you are hereby encouraged to eat at D.S. because it is surprisingly, shockingly and, at times, grossly good. Yes, grossly. How else to describe the Barnyard Burger ($14) ➊, an Allen Brothers prime beef patty with pulled pork, bacon, provolone and a fried egg? But it's not all that intense. The coffee-rubbed skirt steak tacos ($3.39 each) are just as good, and you can order as many (or as few) as you like. Margaritas come by the pitcher but aren't the bar's strong suit, so stick with beer.
Compared to the burgers at D.S. Tequila, the $1 quarter-pound patties at Big Chicks (Mon 5–11pm, regularly $7 for 1/3-pound) seem paltry. But is there any way to complain about these things? They're only one dollar. Besides, the burgers aren't why you come here. You come here because you can have an honest meal, including a very fresh, very generous Mediterranean salad ($10), crisp fish and chips ($7.50) ➋ and huge slices of chocolate layer cake ($5.50)—the same cake you ogle on the host stand every time you brunch at Tweet. (We suppose you could also come here for the beer, or the G&Ts, or the Bloody Marys, which are really Sunday-morning fare but if you must, you must.)
Eschewing burgers? Rejecting fried food? There's the sophisticated and winecentric minibar. It's the sister bar to D.S. Tequila, actually, so it's no surprise the food is good. But if D.S. is Rosie, minibar is Oprah—it's all sleek and shiny. The burgers (three for $12) ➌ are mini. The mojitos are minty. And there's nothing about the name of this place that will make you lose your appetite.
PERFECT PAIRINGS
➊ A can of Capital Brewery's Supper Club ($4), an easy-drinking lager from Wisconsin
➋ Bell's Brewery's seasonal option, currently White Winter Ale ($4.75), a lightly spicy cold-weather brew
➌ Wolf Blass President's Selection Shiraz ($35/bottle), a big, full-bodied Australian red