Drinks
RECOMMENDED: The 100 best things we ate and drank this year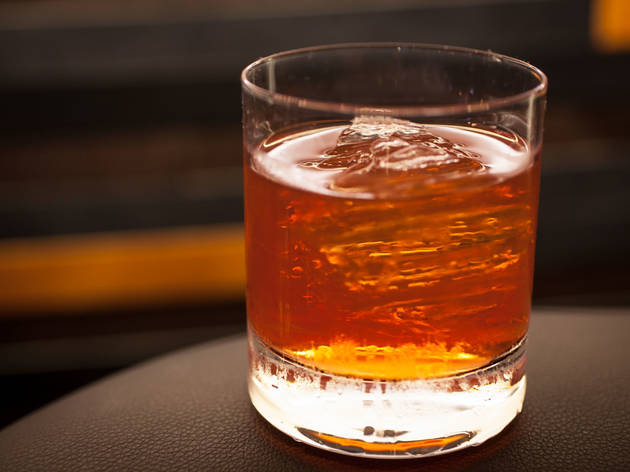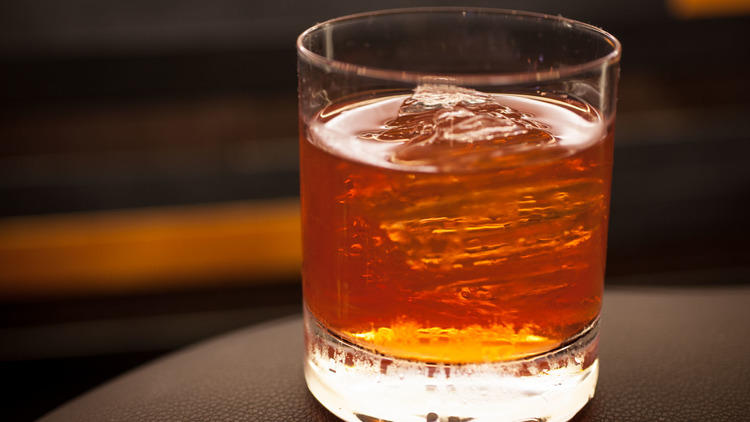 1/19
Photograph: Martha Williams
Continuous Negroni at Berkshire RoomBen Schiller's newest venture, which opened this summer, allows drinkers to pick their spirit, flavor profile and style of glass, and let the bartender do the rest. For those who prefer to leave everything up to the bartender, there's the Continuous Negroni, a traditional negroni finished with Pappy Van Winkle, which yields a nicely rounded cocktail. $15.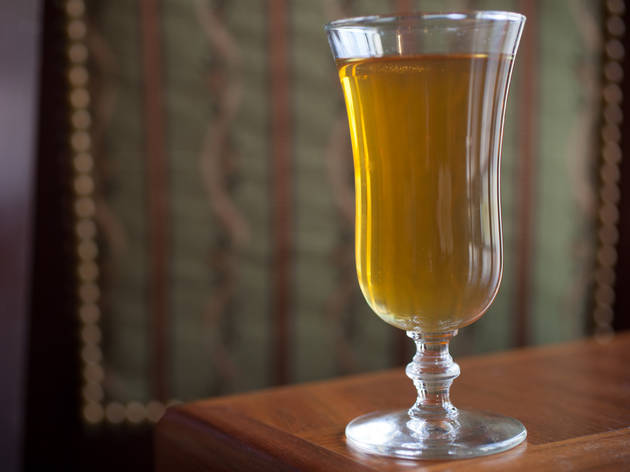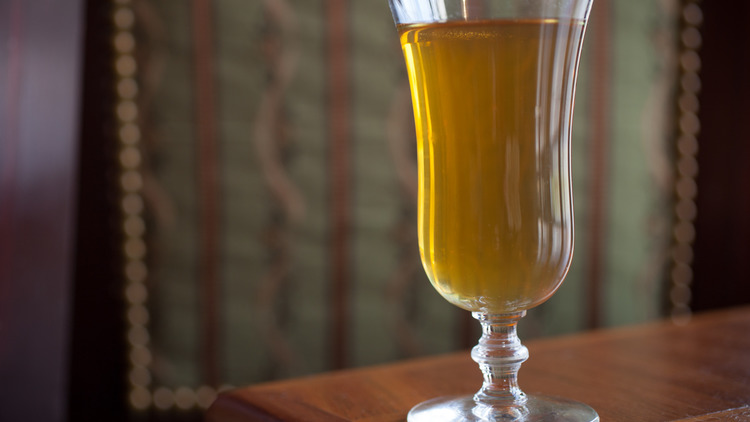 2/19
Photograph: Martha Williams
The Victorian cocktail at Billy SundayIf you think gin, Fernet and a syrup made from maidenhair ferns sounds like a combination best suited for a baroque scientist with nothing to lose, you've clearly never been introduced to Alex Bachman, the Billy Sunday bartender who eagerly ventures into territories bitter, botanical and beautiful. $11.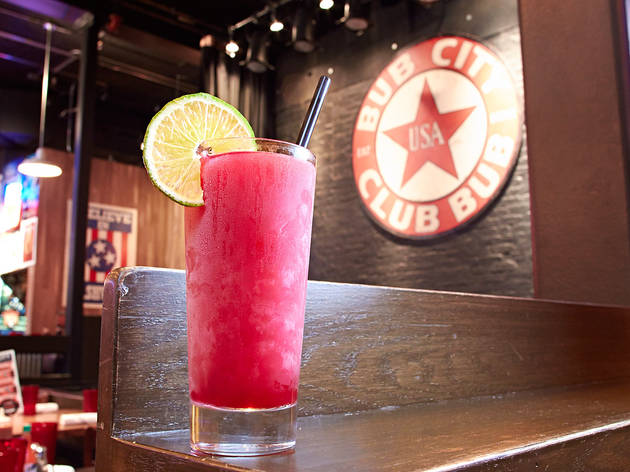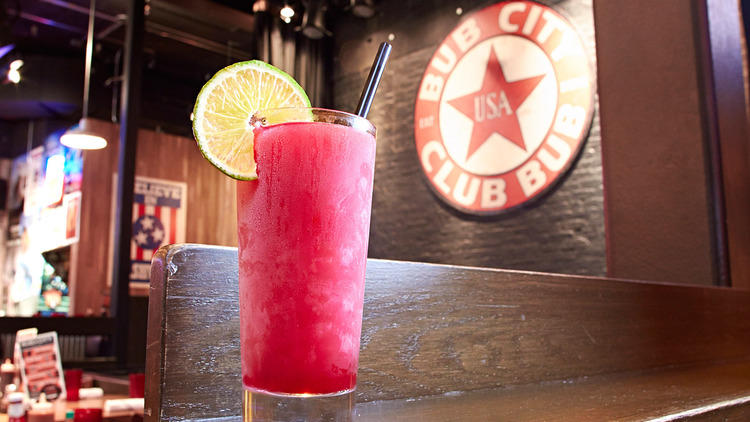 3/19
Photograph: Jason Little
Mexican Firing Squad at Bub CityFurther proof that Paul McGee can do anything: He makes machine-produced cocktails-such as this frigid blend of tequila, lime, pomegranate and Angostura bitters-at a barbecue restaurant taste high-class. $10.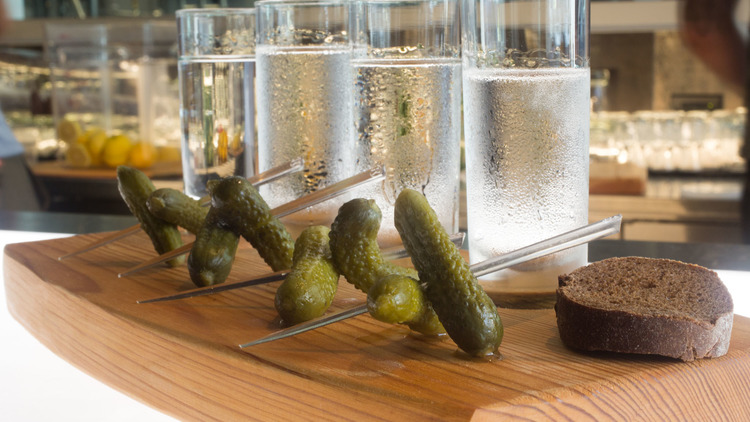 4/19
Photograph: Jaclyn Elizabeth Rivas
The tradition at CH DistilleryWe thought we knew vodka shots, and then we went to CH Distillery, which takes its incredibly smooth spirit, chills it, and serves it with rye bread and pickles. It's a totally refined way to drink vodka. Carafe $30, single serving $11.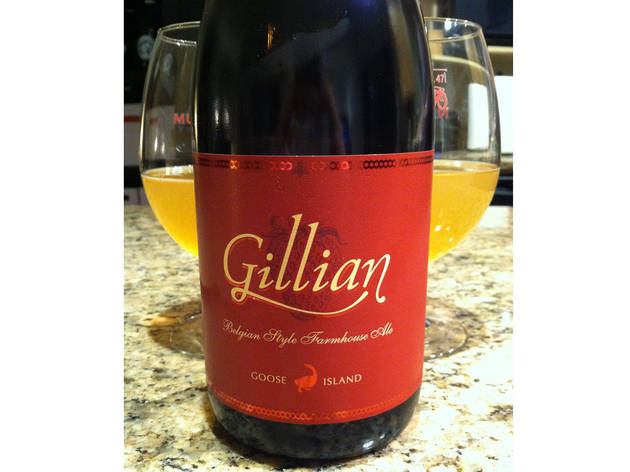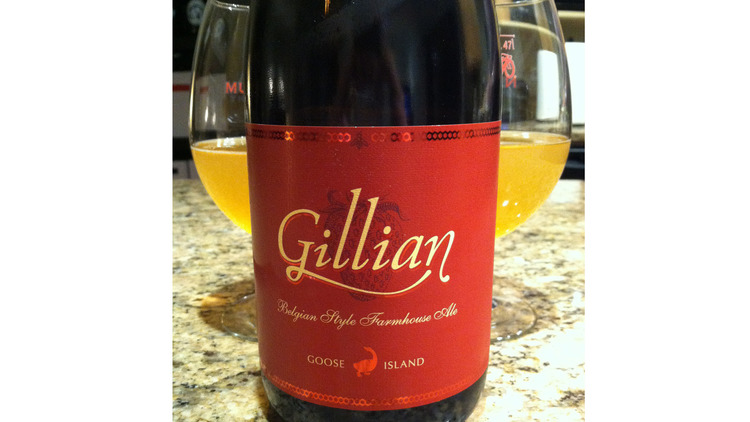 5/19
Credit: Amy Cavanaugh
Gillian from Goose IslandThis saison, available for the first time since 2010, is fruity and effervescent with a dry finish. So what if it's $29 a bottle? That's a small price to pay for something you can only drink every three years. Seasonal.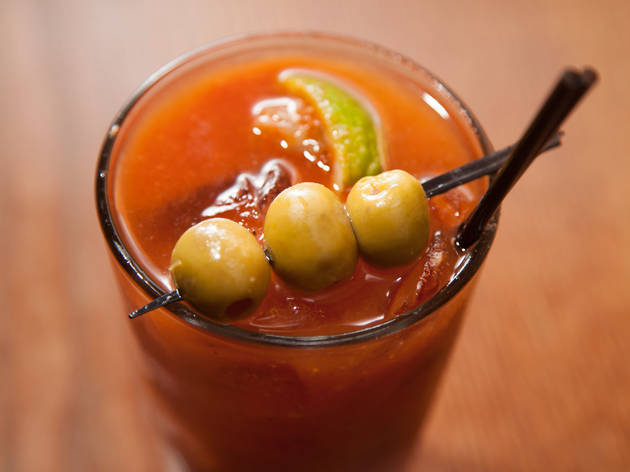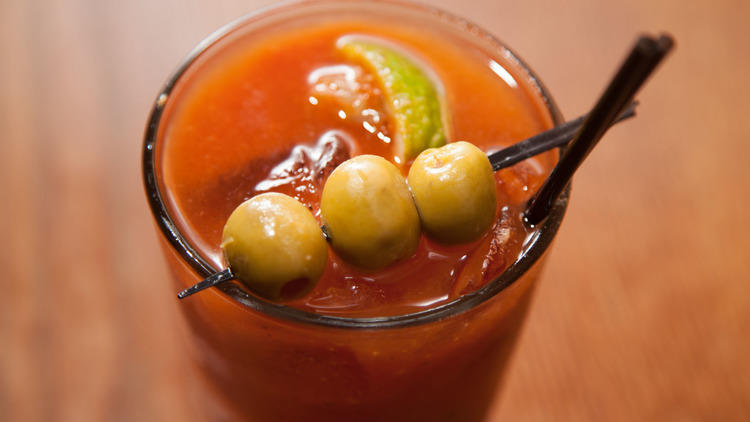 6/19
Photograph: Martha Williamns
Bloody Mary at Holiday Grill & BarYou can keep your hot dog-, chicken wing- and bacon-topped Bloody Marys. We'll take the simple, terrific, almost briny version here, made with V8, Frank's RedHot sauce, lime, spices and a lot of horseradish. Get it with Absolut Peppar for extra spice. $6.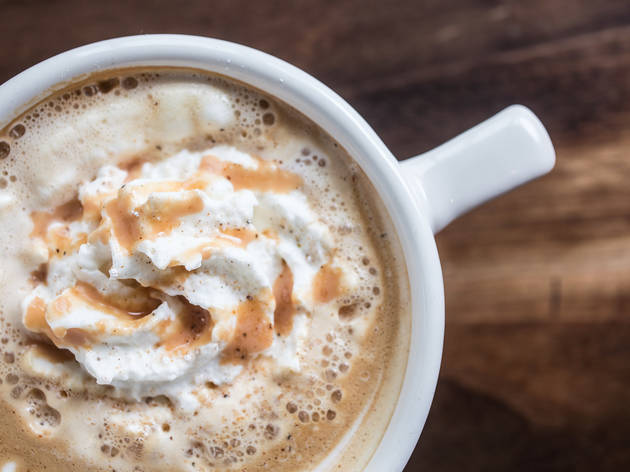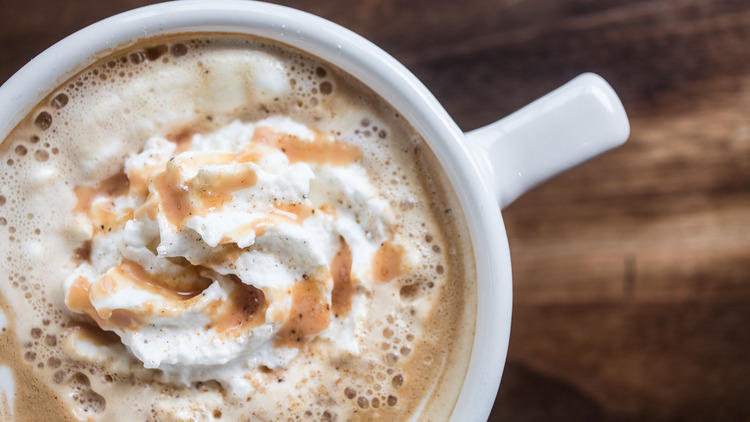 7/19
Photograph: Huge Galdones
The Little Goat at Little Goat DinerEverything at Stephanie Izard's restaurant is over the top, including this drink. Made with steamed goat's milk, goat's milk caramel, espresso and masala sugar, it's richer and spicier than your typical latte. $4.50.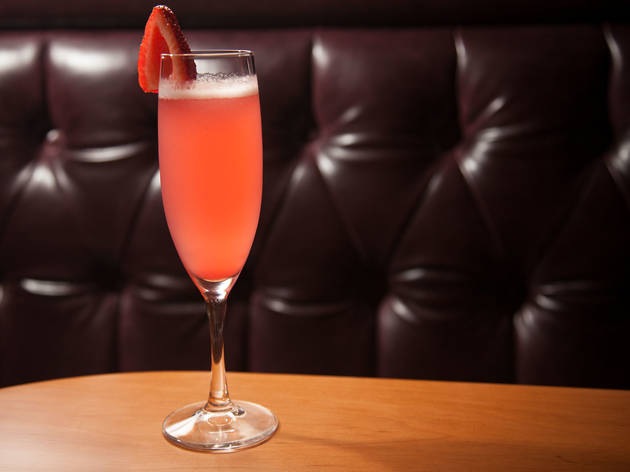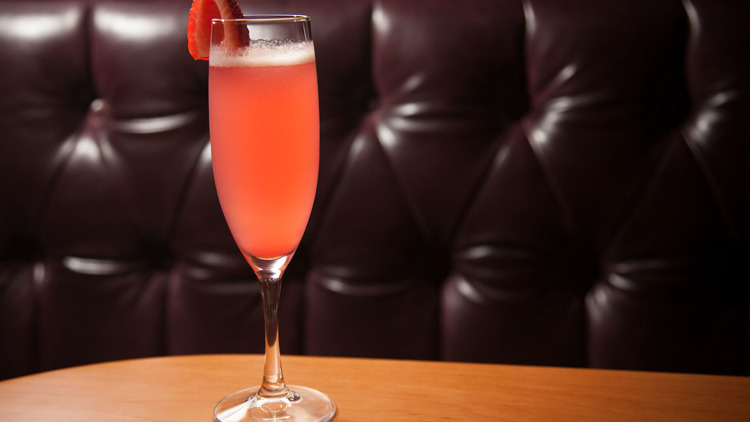 8/19
Photograph: Martha Williamns
No. 2 Sgrippino at Lone WolfThe Randolph Street newcomer aims to fill that pre-dinner drink void, and it does with this super-light and not-too-fruity lime, strawberry and tequila cocktail. $12.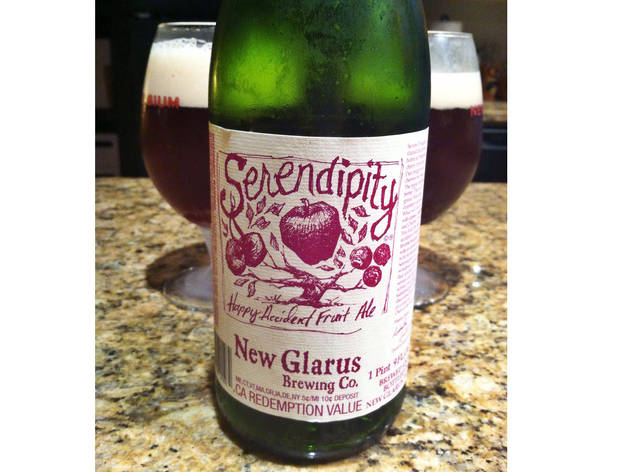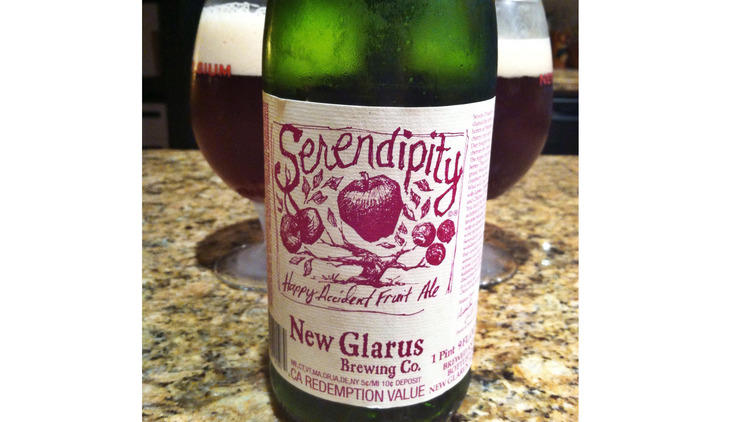 9/19
Credit: Amy Cavanaugh
New Glarus SerendipityYeah, you can only get New Glarus in Wisconsin. But the next time you're up north, make it a priority to find a bottle of Serendipity, a sour ale made with apples, cranberries and cherries. After downing the bottle we bought at the Mars Cheese Castle, we lamented that we hadn't bought an entire case. $8.99.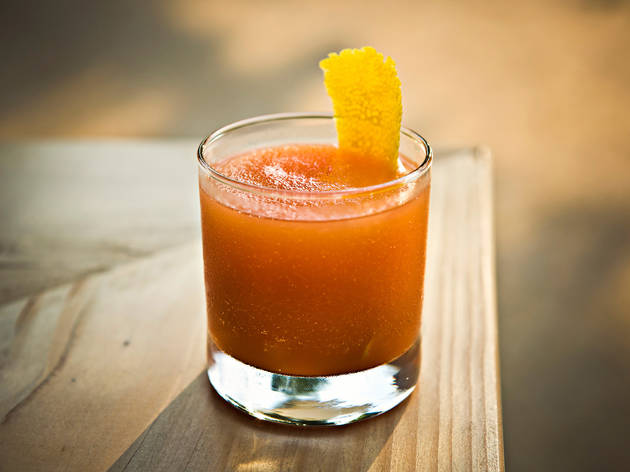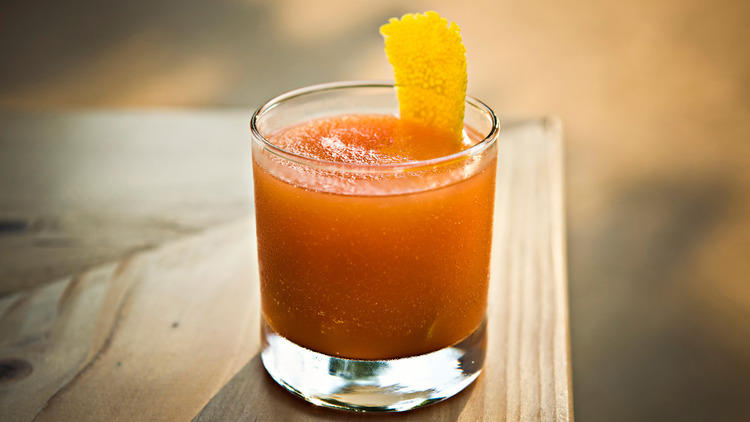 10/19
Photograph: Clayton Hauck
Negroni slushy at Parson's Chicken & FishIf there was a drink of summer 2013, it was the frozen Negroni slushy, and we eventually lost count of how many we consumed. The drink uses Luxardo Bitter in place of Campari, so it's less sweet, but no less boozy. One of these and you'd be playing ping-pong on the patio. Two and you'd be downing baskets of fried chicken. Three? You'd better be on your way home. $8.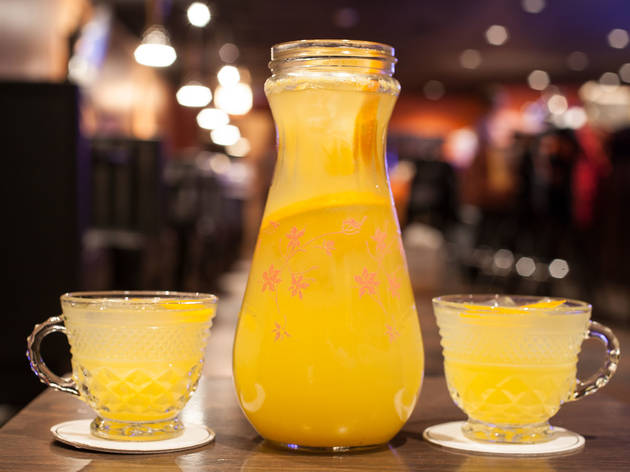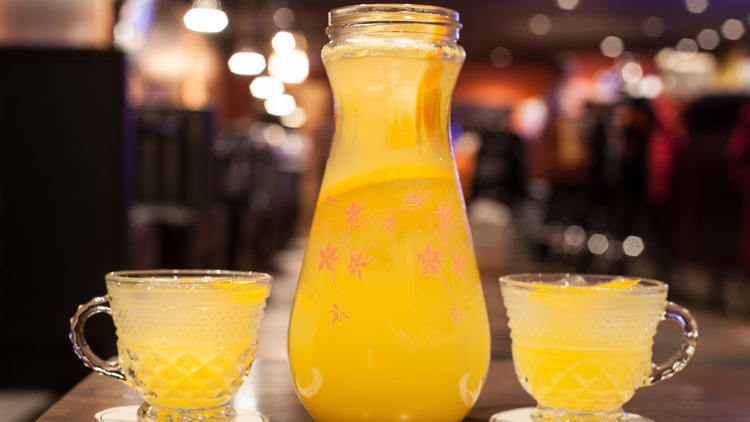 11/19
Photograph: Martha Williams
Gin tea punch at Punch HouseWe're planning to while away much of winter in a cozy booth at Punch House, sipping the gin tea punch, a warming, slightly sweet concoction made with Letherbee gin, Gilka Kummel (a German caraway liqueur), Earl Grey tea, orange, lemon and cinnamon. Glass $8, carafe $32, bowl $59.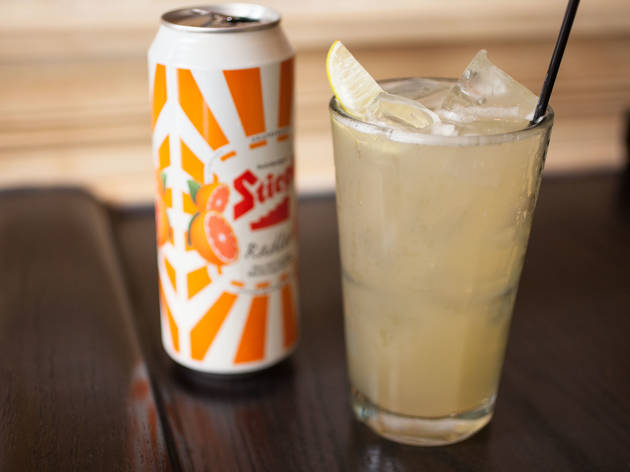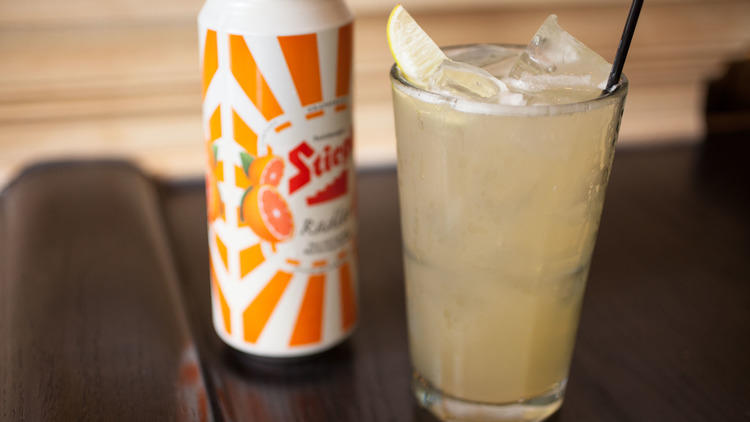 12/19
Photograph: Martha Williams
The Reveller at the Revel RoomStiegl grapefruit radler was everywhere this summer, so it only makes sense to combine it with another booze everywhere in Chicago: Jeppson's Malört. A bit of honey balances it all out, and the result is one very easy-drinking cocktail. Seasonal.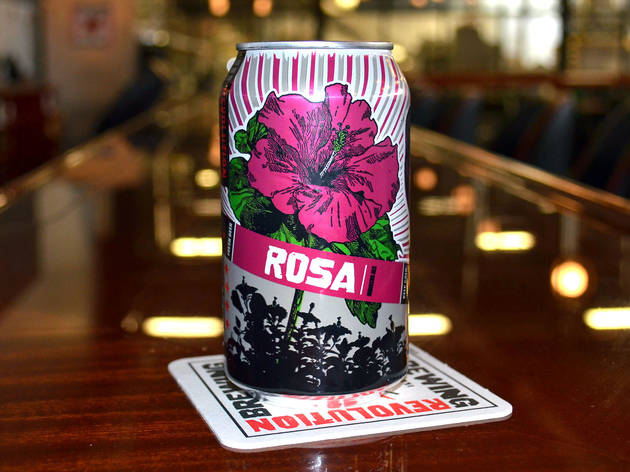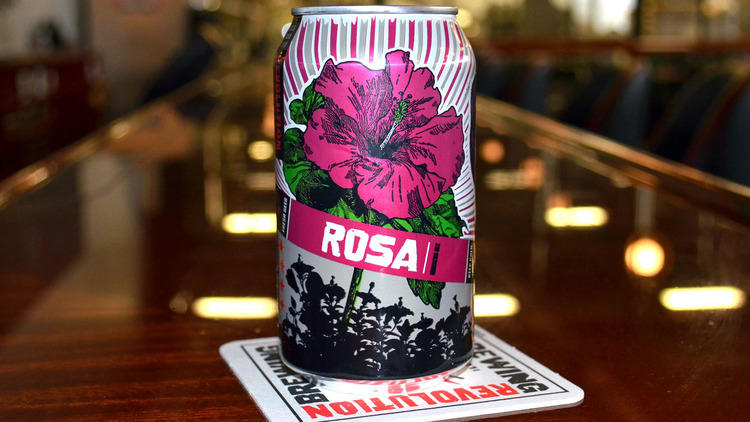 13/19
Rosa Hibiscus Ale from Revolution BreweryDid we attend a summer gathering without at least a six-pack of Revolution's floral, tart Rosa beer? Nope. Seasonal.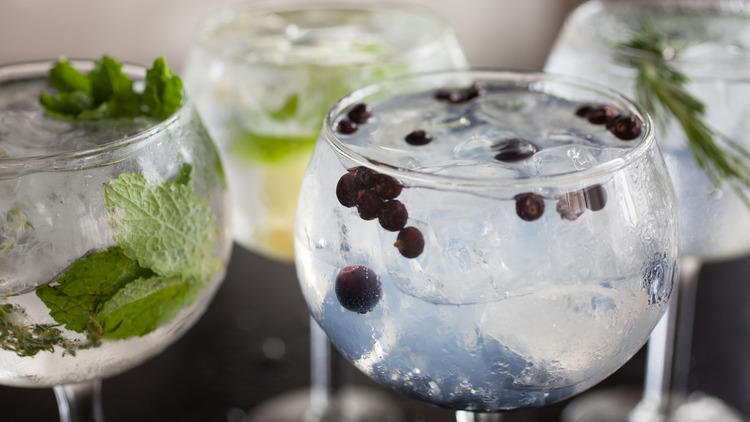 14/19
Photograph: Martha Williams
Spanish gin and tonics at Sable Kitchen + BarSable bartender Mike Ryan traveled to Spain and fell hard for the country's gin and tonics, which are heavy on the tonic, light on gin, and garnished with fruits and herbs. Upon his return, he added some to the drink list at Sable and we fell hard for the G&T made with Tanqueray Malacca, pineapple, lime and Fever Tree tonic. $13.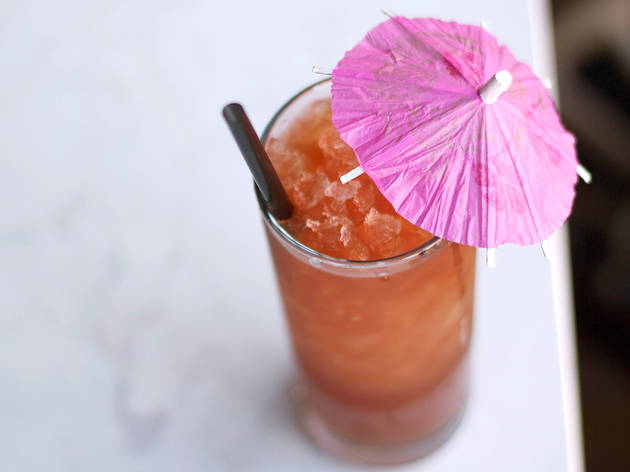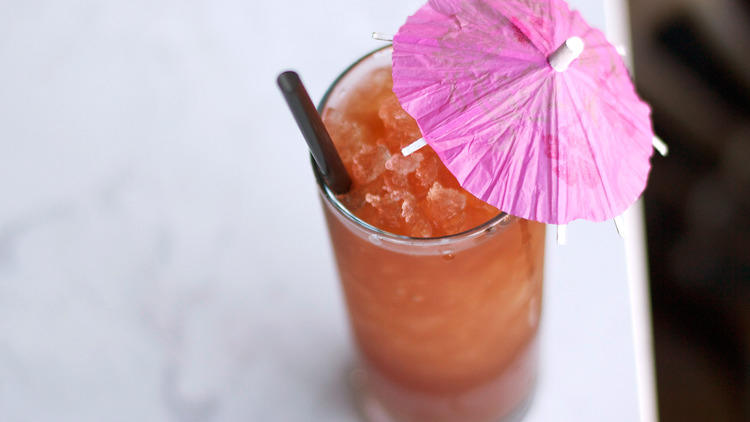 15/19
Swizzle No. 6 at ScofflawScofflaw may be best known as a gin bar, but Danny Shapiro and co. are just as adept with other spirits. The sixth iteration of Scofflaw's rum swizzle uses three types of rum and fruits and has an undertone of anise from Herbsaint. $8.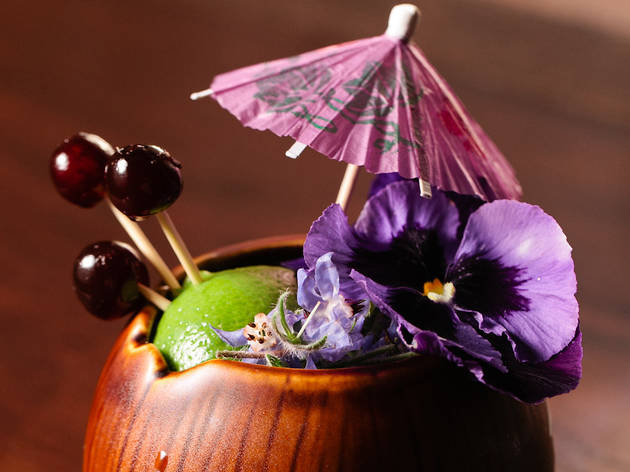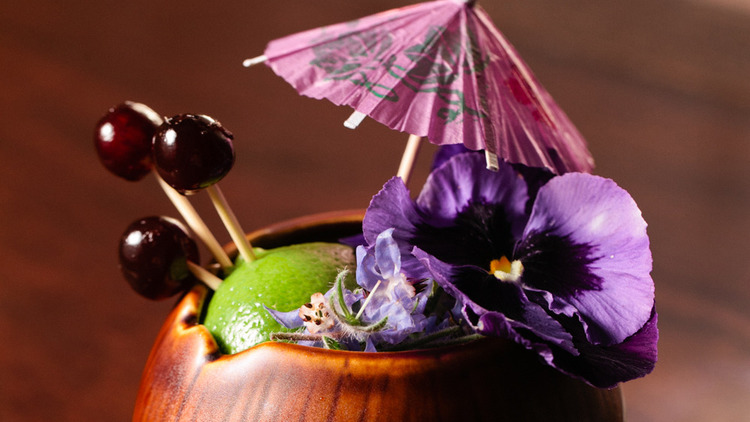 16/19
Photograph: Anjali Pinto
Saturn at Three Dots and a DashIt almost seems sacrilegious not to include a rum drink from Three Dots and a Dash on this list. But on our many, many visits to the transportive underground tiki bar, we kept returning to the Saturn, a combination of navy-strength gin, passion fruit, lemon, falernum and almond, served in a coconut-shaped mug. It's sweet, but balanced, with spice and nutty notes. $13.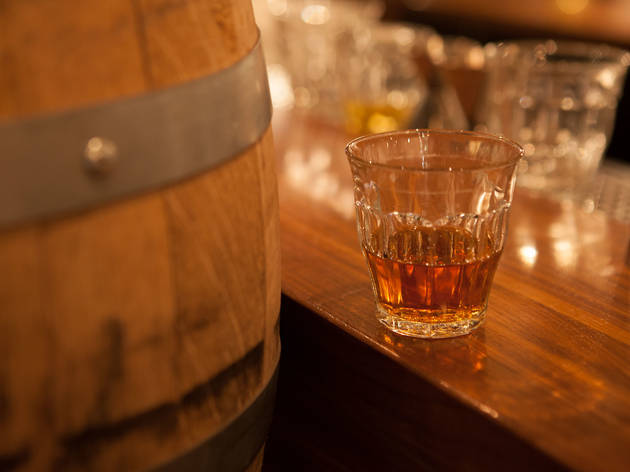 17/19
Photograph: Martha Williams
Barrel-aged Malört at TrenchermenWhen Trenchermen beverage director Tona Palomino tucked away Jeppson's Malört in a Hudson Baby Bourbon barrel, magic happened. Specifically, he stripped away the bitter aftertaste and made Chicago's favorite liqueur caramelly and lush-it's something we want to drink all the time, and not just on a dare. No longer available.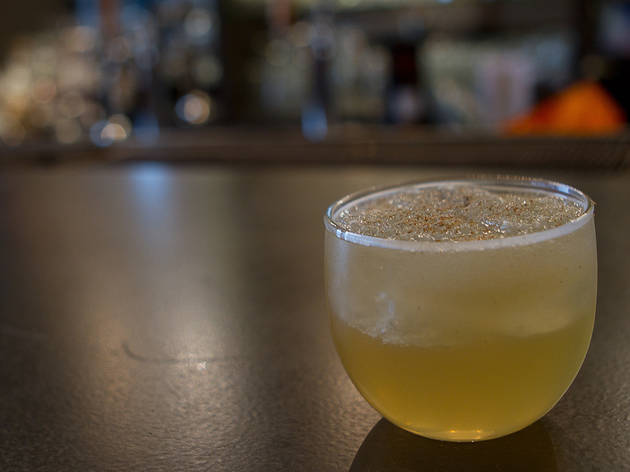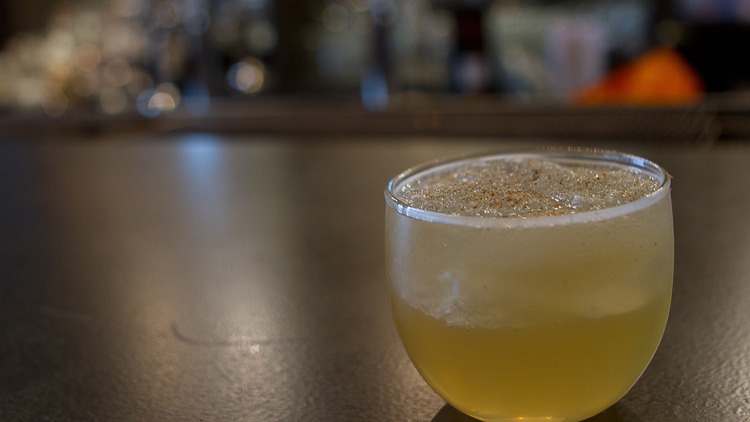 18/19
Photograph: Grace Wiley
Fish House Punch at Ward EightWe love the Evanston cocktail bar's low-key vibe. We also love the Fish House Punch, a peachy, potent 19th century drink made with rum, cognac and peach brandy. $7.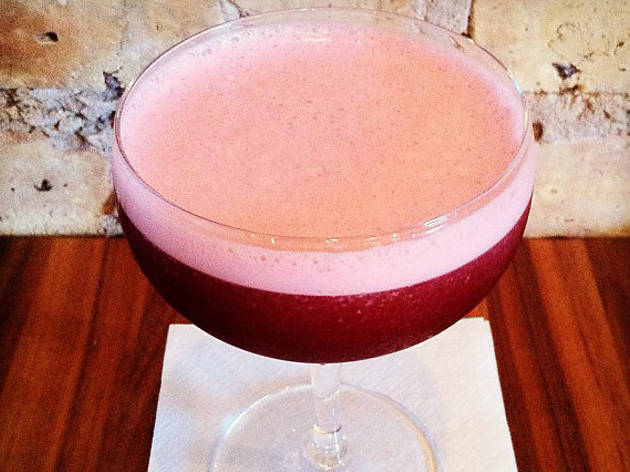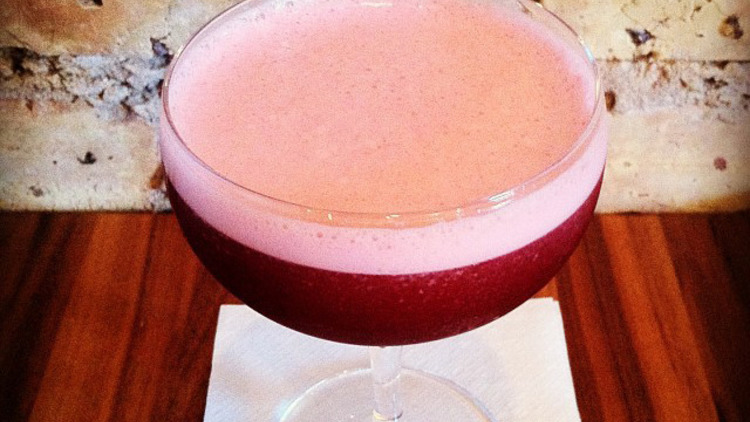 19/19
Autumn Sweater at the WhistlerThe name pretty much sums it up: Made with the smoky new edition of Letherbee Autumnal Gin, glögg, Angostura and Peychaud's bitters, and lemon, the cocktail has smoke, spice and warming notes-perfect for cold nights. $10.