Four new breweries are joining Chicago's beer scene.
Introducing Argus, 5 Rabbit, New Chicago Brewing Company, Pipeworks.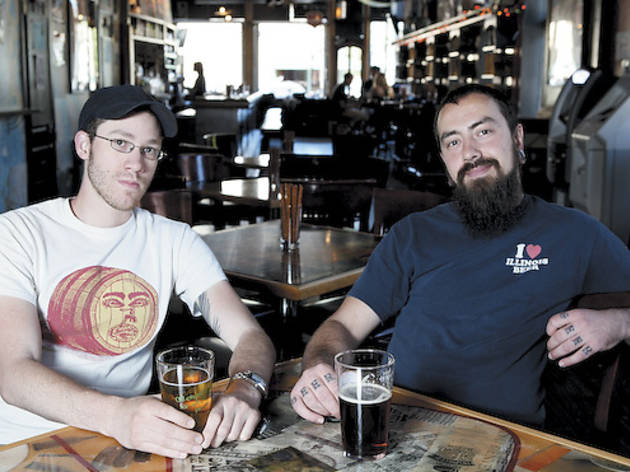 1/4
Photograph: Allison Williams
Pipeworks Brewing Company Pipeworks wants you to think of its brewery, opening in November at 1675 North Western Avenue in Bucktown, as something akin to your neighborhood bakery. Come by any given day and the boutique brewery may offer growlers of an IPA brewed with citrus, or perhaps a 22-ounce bomber of imperial stout barrel-aged with maple syrup. The constantly rotating selection and small production capacity (Pipeworks will make only 500 barrels in its first year) allow head brewmaster Beejay Oslon and his business partner Gerrit Lewis to play with ingredients and "meet with our consumers face-to-face and get feedback on what they're into," Oslon says.The 2,500-square-foot brewery, made possible by $40,000 in funds from donation site Kickstarter and help from family, will serve mainly as a production facility, with 500 square feet carved out for retail (some bars and larger liquor stores may carry the beer in the future, Oslon says). It's a modest space, but as Oslon and Lewis learned during a 2009 internship at De Struise brewery in Belgium, you don't need an enormous facility with fancy equipment to make incredible beer. "Working in Belgium was really humbling because I learned that a lot of it was like glorified home brew with some of the equipment we were using," Oslon says, "and the year we were out there [De Struise] had just been voted the number-one brewer in the world [by RateBeer.com]."—Laura BaginskiFollow Pipeworks' progress on Facebook.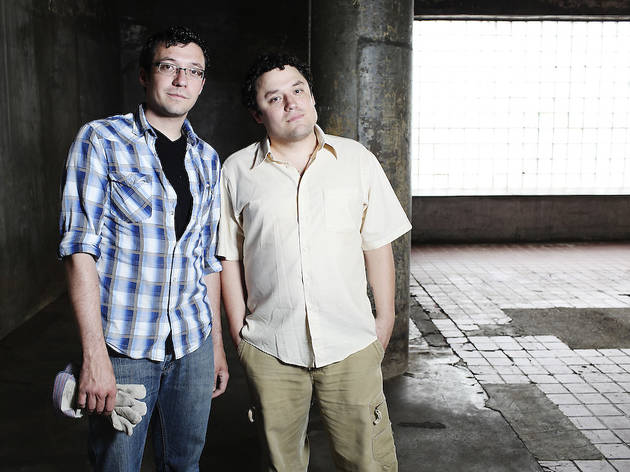 2/4
Photograph: Allison Williams
New Chicago Brewing Company This new brewery in Back of the Yards (1400 W 46th St) is the result of a serendipitous confluence of complementary forces: Jesse and Samuel Evans, brothers with a history of sustainable beer-making in search of a brew space, and the Plant, a 100,000-square-foot former meat-processing plant that was in search of a brewer tenant as it slowly converted into a vertical vegetable and tilapia farm, and food business incubator. The brewery will be on the Plant's first floor, and like everything there, it will be entirely self-sustaining. An anaerobic digester will allow New Chicago "to treat our food waste, including our grain…with bacteria, collect the natural gas that comes off of it," and use that to power the brewery, Jesse says.But while the Evanses are committed to sustainability, Samuel says "what we want to focus on most is that we're a true Chicago beer." The boys were among the founders of Lucky Hand Brewing Company, which touts its beer as "true California" (they're no longer involved in the business); here in Chicago, they're hoping to stake a claim with big, bold, hoppy ales made with local ingredients. Chicago is "the seventh-ranked city in the nation in craft beer sales right now," Jesse says. As the third-largest city, "we should be the third-largest craft beer market—if not the second or first."—David TamarkinNew Chicago Brewing Company hopes to introduce its brand with a launch party March 4, 2012.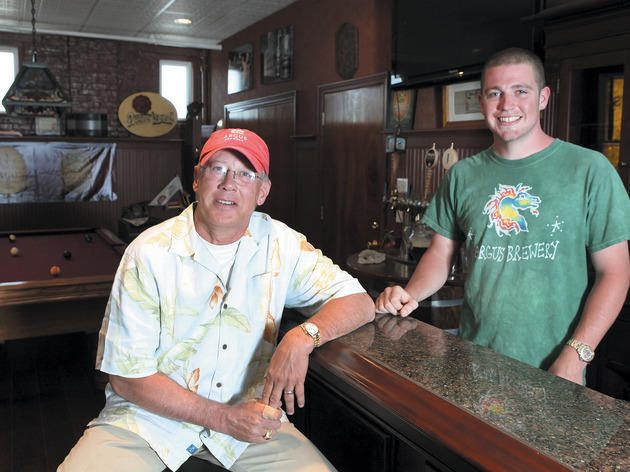 3/4
Photograph: Allison Williams
Argus Brewery Argus has been churning out craft brews in the Roseland neighborhood for about two years. Haven't heard of it? You will soon. "We started by just doing custom brews for bars, mostly in the suburbs—Ballydoyle in Downers Grove was our first customer," explains Patrick Jensen, 26, who runs the brewery (11314 S Front St, 773-941-4050) with his father, Bob, working alongside veteran brewmaster Grant Johnston. An ongoing expansion that will triple the brewery's size revved up Argus's output, and a three-month-old distribution deal with Chicago Beverage Systems now delivers Argus's Holsteiner, California Steam and Pegasus IPA to dozens of additional stores and restaurants across the city (including Binny's, Roots Handmade Pizza and the Publican). The brewery's two-story, red-brick building along the Metra Electric Line boasts a long beer history dating back to 1906, when beer-delivery horses trotted out of what was then a distribution stable on Schlitz Row (a now mostly demolished complex of the megabrewery's offices and company housing, plus bars that served workers from nearby Pullman). For the younger Jensen, who previously worked with his dad in real estate, being a part of Chicago's brewing legacy is a dream come true. "It's very social; you get to know everyone—in the bars, the other brewers.… As a brewer, you're everybody's best friend."—Martina Sheehan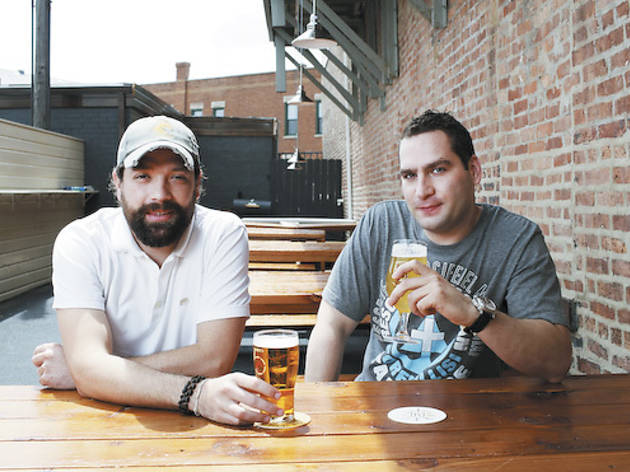 4/4
Photograph: Allison Williams
5 Rabbit As they surveyed the landscape of Mexican beers, the best that Isaac Showaki and Andrés Araya could come up with was Bohemia—and even that is "far from great," Showaki says. When the pair, who met five years ago while working for a consulting firm in Mexico City, began developing their beer brand, 5 Rabbit, in conjunction with creative director Randy Mosher (an instructor at the Siebel Institute and author of several beer-brewing guides), they knew they could top Bohemia in every way, from color to aroma to taste."Our mission is to communicate our vision of Latin America through beer," Araya says. That means paying homage to traditions (such as the Aztec deity 5 Rabbit, who symbolizes excess), as well as to contemporary Latin American culture. While 5 Rabbit eventually plans to open its own facility, for the next year or two the company is contract-brewing its first three beers out of Argus Brewery (see this page). The roster includes 5 Lizard, a "Latin-style wheat beer," as Showaki describes it, with a touch of passion fruit; 5 Vulture (to be released later this month), a maltier amber-colored beer intended to pair with more complex Latin American cuisine like mole; and 5 Rabbit, a golden ale with fruity, spicy flavors. "We wanted to do something that when we put [5 Rabbit] next to Bohemia," Showaki says, "people would say, 'Oh, my God, this is 100 times better.' "—Julia Kramer5 Rabbit beers are sold at Binny's and Whole Foods, as well as at beer bars such as Map Room and Local Option.