High-end dining at bars
Who needs restaurants when these bars are taking food so seriously?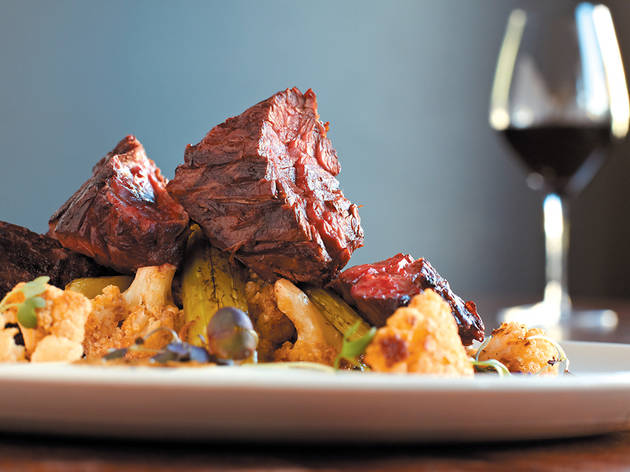 1/3
Photograph: Jason Little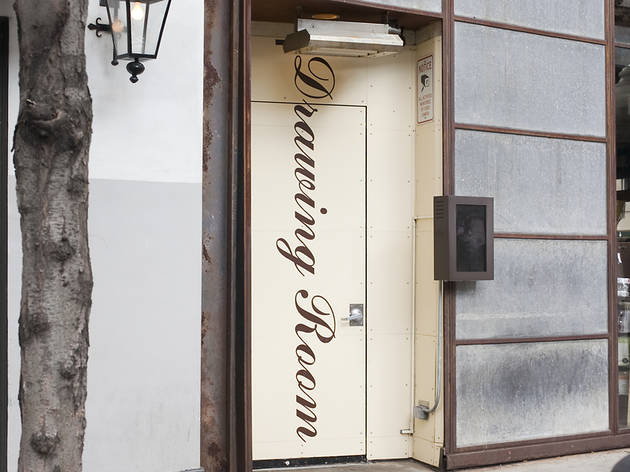 2/3
Photograph: Ashlee Rezin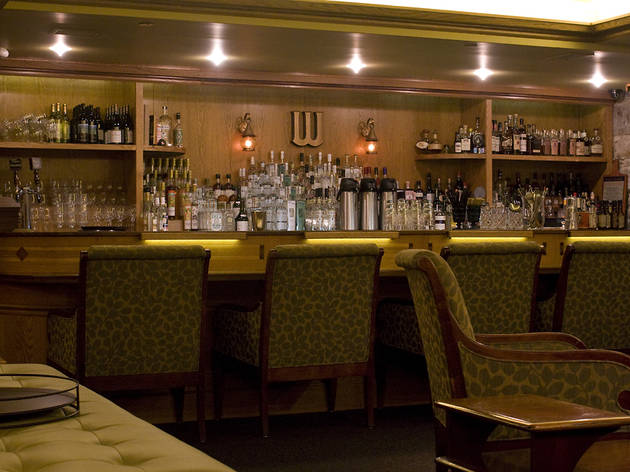 3/3
Photograph: Emily Mohney
Remember restaurants? Those stuffy places where people made reservations, ordered three predictable courses and maintained polite, quiet conversation? Yeah…we're drawing a blank, too. When so much of this year's best food is being made in bars, why waste time reminiscing about the boring old days?
That's the last thing you'll be doing at Rootstock, whose food right now tastes like some angel airlifted Lula Cafe into a rustic Humboldt Park wine bar, then forced his little angel slaves to prepare dishes until 1am every night (but Sunday). It's actually chef Duncan Biddulph (ex-Lula) whose food is distinctive and beautiful, from the Roman-style semolina gnocchi sprinkled with hazelnuts ($11) to the delicately layered rectangle of savory corn crêpes ($8) to the dead-on medium-rare hanger steak entwined with seasonal vegetables ($15) ➊. This is not to mention that practically any glass of wine you pick from the list will be gorgeous.
Wine is a natural food pairing, but two other bars prove cocktails teamed with carefully constructed plates will create a sophisticated meal. First: the Drawing Room, where the main draw is gifted bartender Charles Joly, who spearheads the lounge's ambitious cocktail program. Chef Nick Lacasse offers a three-course prix fixe for $49, but we found more success with the small plates than the mains: Try the beef tartare with fried nubs of potato ($14) ➋ and the refreshing salad of sautéed shrimp, jicama and cucumbers ($13). Second: WaterShed, the cozy bar beneath Pops for Champagne, where the deftly made cocktails showcase local spirits.
The food, though sometimes too precious, provides ambitious flavor combinations (e.g., lamb loin and blini drizzled with smoked maple syrup and dotted with Dijon mustard, $12 ➌) for less than the price of most drinks upstairs.
PERFECT PAIRINGS
➊ 2006 Cabanon ($9), an elegant Italian red wine
➋ Jack Rose ($13), a pre-Prohibition cocktail of Laird's Applejack brandy shaken with housemade grenadine and lime juice
➌ Italian Greyhound ($10), a refined take on the classic, marrying St-Germain and Campari with North Shore Distillery vodka