Preview: Lagunitas Brewing Company
The new brewery is scheduled to open in Douglas Park in mid-March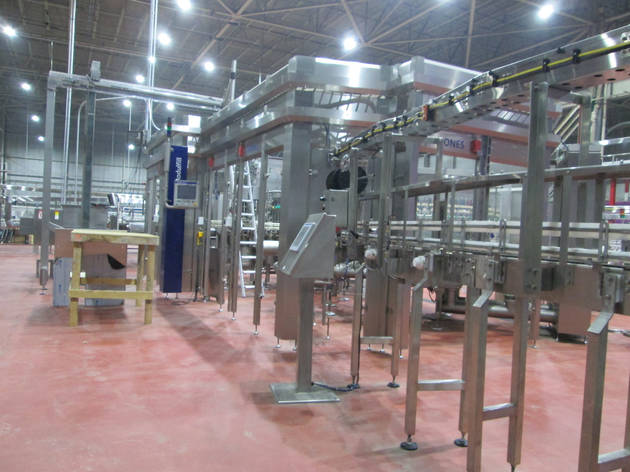 1/10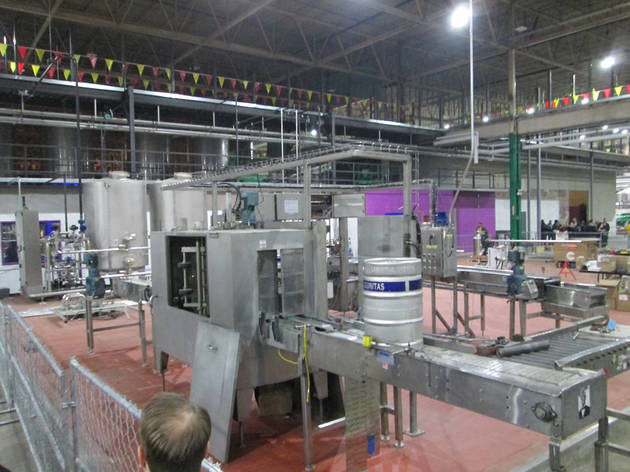 2/10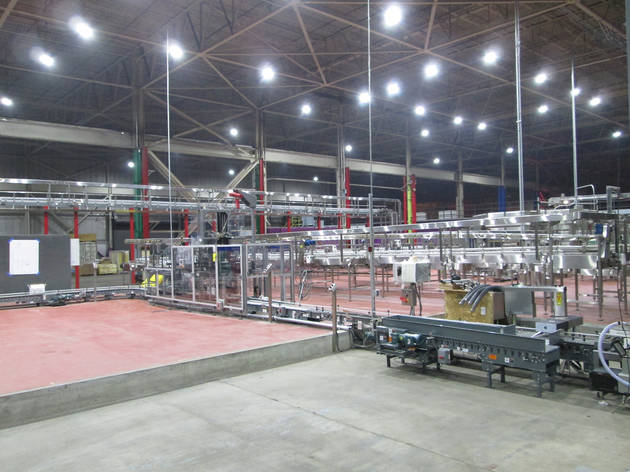 3/10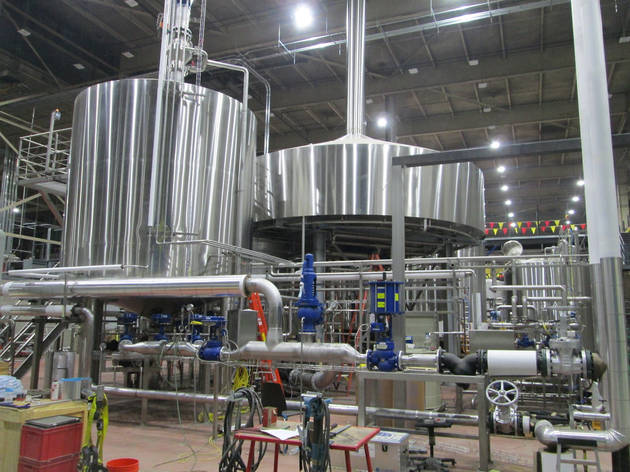 4/10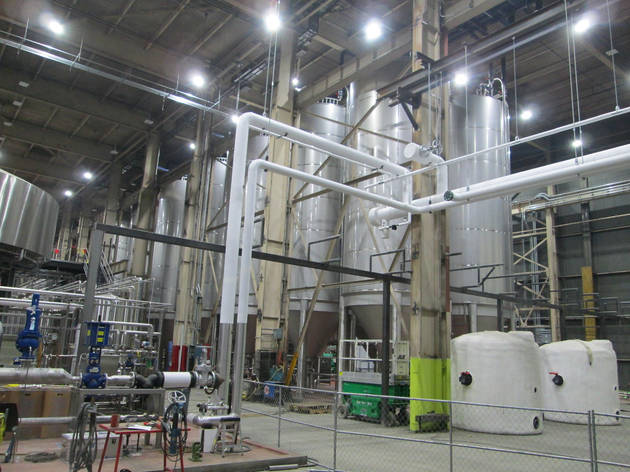 5/10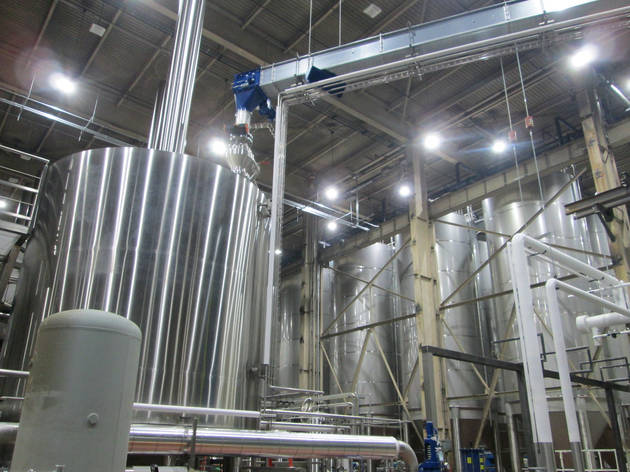 6/10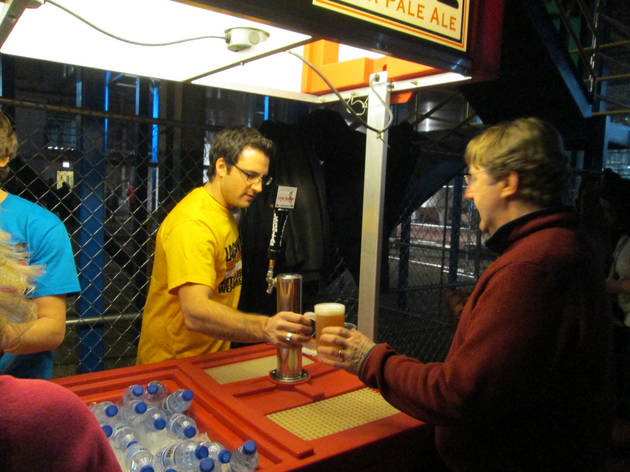 7/10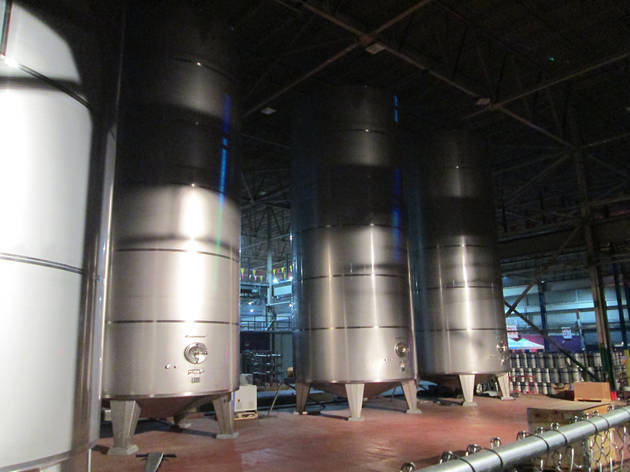 8/10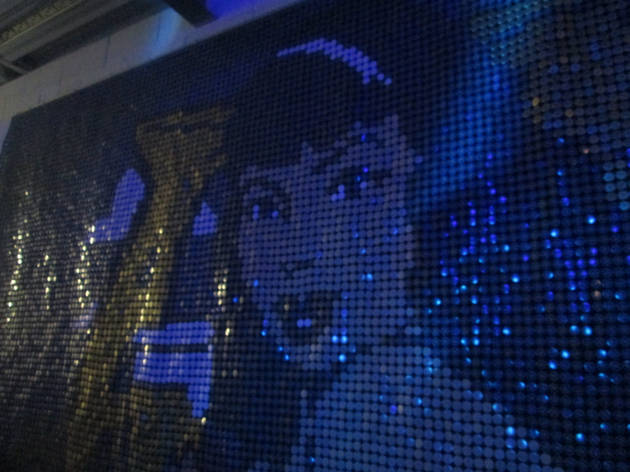 9/10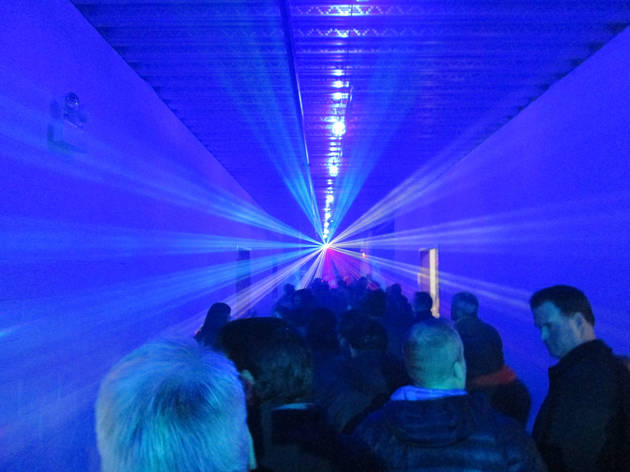 10/10
a pretty significant housewarming party
. Owner Tony Magee and the folks from
Lagunitas Brewing Company
recognized that fact and invited a few thousand of their newest and dearest friends to hang out in their massive new Douglas Park facility Tuesday night.
Main takeaway: This place is
big
.
Equal parts carnival, keg party, brewery tour and concert, Tuesday's Not-So-Dry-Run introduced us to the almost-ready-for-brewing-time space at 17th and Rockwell, which began appropriately enough with a wander down a long hallway featuring club lighting, bubble machines and a thoroughly appropriate
Willy Wonka
soundtrack.
Inside were multiple beer stations pouring Lagunitas's session brew Fractional Daytime, pale wheat ale Sumpin' Sumpin', its Czech Pilsner and, of course, its IPA. Bands played, burlesque performers wandered about, firespinners spun and brews were poured, but we were there to see the brewery that, once operational, would basically eclipse the entirety of Chicago beer production.
The gleaming, stainless-steel 250bbl brewhouse, the lauter tun that
shut down streets
this summer, and the farm of massive fermentation tanks and brite tanks are almost ready for testing. A water-only "brew" is scheduled for the end of February. (Just one of those 750bbl fermentation tanks represents more beer than some Chicago breweries currently make all year.)
Via Twitter
, Magee said last week that the taproom, which will overlook the full facility, will be ready in mid-March. Those estimations
have been pushed before
, remember, and from our floorbound perspective it looked as though it was only framed out and somewhat drywalled.
The bottling and kegging facility basically will run nonstop, and in addition to 12oz bottles and 22oz bombers, will produce a 32oz quart-size bottle of Lagunitas Sucks, with its own paper bag. Previous reports peg the expected production capacity at about a half-million barrels a year, which, when combined with the Petaluma, California, facility, would be shy of guys like Yuengling and Sam Adams, but more than the likes of Sierra Nevada and New Belgium.
Basically, some very big beer business has just arrived in Chicago, and it has tons of room to grow. If you want to see what large-scale Chicago brewing with a national mindset looks like, a trip to Douglas Park is in your future. Hopefully Lagunitas can make the neighborhood a destination and bring some beer money (and manufacturing jobs) along with it.