Tiny Lounge | Cocktail bar report card
Not so tiny anymore, but still a good neighborhood option in North Center.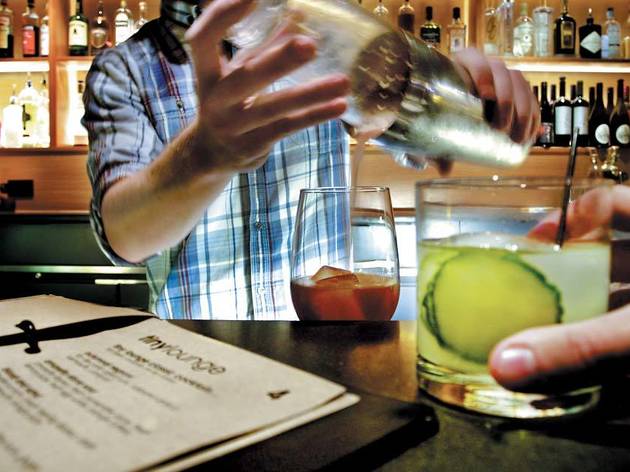 History Tiny Lounge takes its name from its original location: a little brick box under the Brown Line that got demolished during the Addison stop's 2006 renovation. When the bar reopened at its less-tiny North Center location in late 2008, it maintained both its charm and killer cocktails.
Crowd Lots of wedding bands
Minutes to get a seat on a weekend night 1.5
Minutes to order/receive first drink 7/7
Creativity Bartenders don't stop at the classics, creating original drinks like the Subourbon: bourbon, amaro, blood orange liqueur, ginger beer and lemon juice.
Quality Classic cocktails are spot-on; the Moscow Mule is even served in a copper mug. Original creations vary—the Wyatt Earp (rye, ginger-infused syrup, pear juice, lemon juice) is nicely balanced, while the Subourbon is bland.
Price/value Decent. Ten dollars for a cocktail seems a bit steep in this neighborhood, but ingredients are high-end.
Final evaluation Despite some misses—and an overwhelmingly long cocktail list—Tiny Lounge remains a cozy, dark and comfortably hip spot for quality boozing if you live up north.
Still iconic? YES