Violet Hour | Cocktail bar report card
Is it worth waiting in line for this Wicker Park speakeasy?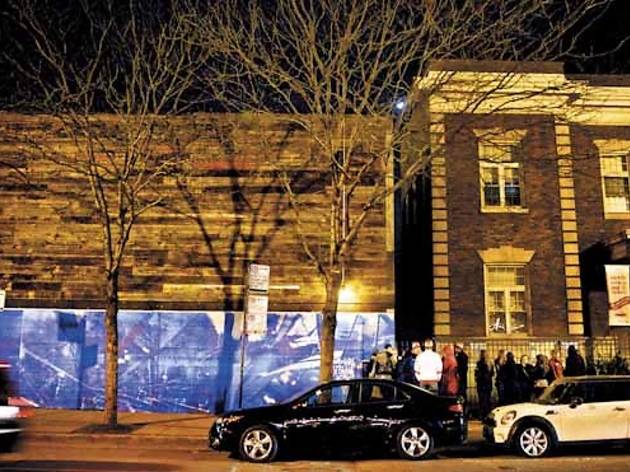 History If there's a single place in the city that signifies "cocktail bar," it's this Victorian-esque Wicker Park lounge. When it opened in 2007, it launched the "speakeasy" trend, made $11 (now $12) cocktails socially acceptable outside of a hotel and trained a generation of bartenders who would spread the craft-cocktail lore to bars of their own in Ukrainian Village (Brad Bolt's Bar DeVille), Lincoln Park (Stephen Cole's the Barrelhouse Flat) and River North (Mike Ryan's Sable).
Decor Victorian bourgeois, demure but dated
Noise Hip-yet-anonymous indie electronica, present but not conversation-prohibiting
Minutes to get a seat on a weekend night A miserable 36
Minutes to order/receive first drink 3/5
Friendliness of the bartenders/servers on a scale of 1 (rude) to 10 (your best friend) 8. I have multiple servers, and all are unpretentious, knowledgeable and generous with their time. One brings me a sample of the housemade walnut liqueur, the predominant flavor in the drink I'm interested in ordering.
Creativity I'm surprised by how much the menu has changed since my last visit a year ago and pleased to try new ingredients (e.g., house "Malört," made in partnership with Letherbee Distillery).
Quality Drinks go beyond beautiful balance and body, lending familiar styles a unique touch. The French Hound is your classic brown-bitter-and-stirred cocktail, but this one (made with house walnut liqueur, Carpano Antica vermouth and tobacco bitters) has a lightness others in town lack. I order the First Snow almost on a dare—peppermint water?—but the drink, which highlights the rye notes of aquavit, is my favorite of the night. The only miss is the Thigh High—too much orange flower water makes the drink smell like soap.
Value Now that every sports bar with a cocktail consultant charges $12 for a drink, the Violet Hour's prices are starting to seem average.
Final evaluation Although you couldn't pay me to go back at 10pm on a weekend—when cocktail fiends, scenesters and tourists form a line outside the unmarked door—it's impressive the Violet Hour is still putting out the most consistent and on-point cocktails in town.
Still iconic? YES