It's less than two weeks into the New Year, but it's pretty safe to say that Chicagoans have failed to come through on their 2015 resolutions. Chances are that you've started to falter in your vow to hit the gym five days a week, and your gluten/sugar/dairy/fat/taste-free diet has been undone by any number of tempting things to eat. There's no reason to be ashamed of yourself! Here's a list of our New Year's resolutions we've already broken. Tell us yours in the comments below.
1. To maintain a positive attitude about Chicago's winter weather. A week of outrageously cold weather that closed CPS for two days did not help.
2. To use your commute to read. No novel is as riveting as the drama-filled life of the teenagers at the other end of the car.
3. To stop drinking so much. Insobriety is a soul's wit, according to Shakespeare or someone like that.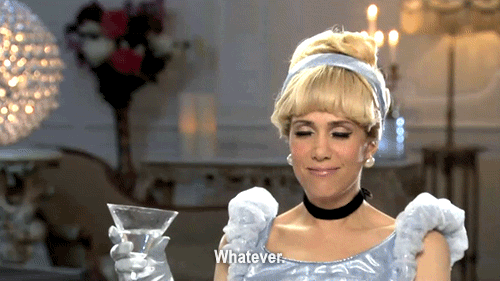 4. To cook at home on a regular basis. Yeah, that went out the window with the drinking.
5. To quit smoking. Oh, wait, you found a pack leftover from vacation and had two before you showered. Whoops!
6. To keep your cool during mind-numbing rush hour traffic. Honestly, half of the people on the Eisenhower tend to be morons.
7. To eat healthy. When a salad bar gets a Michelin star, we'll talk.
8. To take fewer cabs and Ubers and save that hard-earned cash. But, again, it's way too cold.
9. To go out into the world and spend more time with friends. This is way harder now that Friends is on Netflix.
10. To run five miles per day. Your neighbor went out for a run in the blizzard and never returned.
11. To make the most of every minute of living in Chicago and take in all of the city's wondrous attractions. This is not possible when The Wire just came out in HD.
12. To bring all of that perfectly good stuff down to The Brown Elephant. Stairs can be hard.
13. To order pickup instead of delivery. Again, the stairs are a formidable opponent.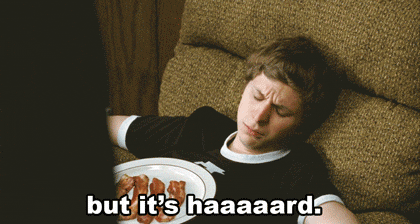 14. To get at least eight hours of sleep each night and go to bed before 2am.
15. To eat less bread. How do you eat an Italian beef without bread?
16. To dump your significant other and start anew. A human is better than a blanket.
17. To explore a new neighborhood.
18. To be nicer to your fellow Chicago inhabitants. They can go screw themselves.