Coffee shops and cafes often foster great conversation, art and, well, coffee. Anyone who regularly patronizes these purveyors of caffeine are probably aware of the characters that typically inhabit them. Whether you're in Pilsen or Rogers Park, you are almost sure to encounter at least one of these stereotypes in Chicago's coffee shops.
1. The two people having the "important business conversation," usually concerning social media.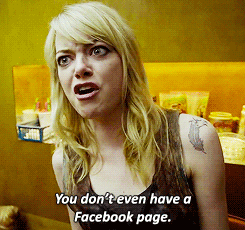 ---
2. That person you recognize from Instagram, and you're not sure if you should go talk to them or just keep staring.
---
3. The person who usually goes to Starbucks and doesn't know what to order.
---
4. The person taking a photo of their latte foam art from every possible angle.
---
5. The person with the Macbook, iPad, iPhone and every other form of Apple technology. They're probably "working on their novel."
---
6. That couple with matching tortoise shell glasses and skinny jeans.