Owning a car in Chicago can be a huge pain in the rear. From shoveling out a spot during the winter to forking up heaps of cash for parking tickets, a lot of city dwellers avoid driving altogether. Whether you're driving yourself, in the passenger's seat of a friend's car or in the back of a cab, there's plenty of amazing views to take in along the city's roads. With that in mind, here are eight of the coolest drives across town.
Beneath the Green Line on Lake Street
Photograph: JohnPickenPhoto/Flickr
The Green Line runs above Lake Street from the Loop all the way out to the western edge of the city, creating a seemingly endless tunnel. The pillars can be mesmerizing, so make sure you don't space out and run into one of them (a la Jonathan Toews).
---
Lower Wacker Drive
From The Blues Brothers to The Dark Knight, the underbelly of Chicago's downtown area has long been romanticized in film. The damp, orange-lit Lower Wacker Drive simultaneously provokes a feeling of panic and wonder in newbie drivers as they're unclear on exactly where they are and whether or not they want to leave to iconic street.
---
Chicago Skyway inbound
Photograph: Wikimedia Commons
The sight of Chicago's skyline from the distance is always pleasant, but it's particularly euphoric for anyone who's just left the state of Indiana. There's hardly a better view of the city than from inbound road on the Chicago Skyway Toll Bridge, and it'll leave you wondering why you ever left town in the first place.
---
LSD past the Museum of Science and Industry
Lake Shore Drive is the first thing that comes to mind when you think about cool drives in Chicago, but driving along the southern edge of the famous roadway offers an amazing view. The Museum of Science and Industry, Hyde Park's tree-lined streets and an unabridged view of Lake Michigan all mix together for a drive that will make you proud that you're in Chicago.
---
The entirety of Western Avenue
While it doesn't offer any incredible views, driving the entirety of Western Avenue through the city is definitely worthwhile. At 23.5 miles, it's the longest continuous street in Chicago. If you want to experience the diversity of culture, architecture and cuisine in the city, drive all of Western.
---
Straight through Humboldt Park
Photograph: Wikimedia Commons
Humboldt is one of the most gorgeous parks in Chicago, but driving through it won't even delay your trip. You can pass right over its lagoons and take in the Puerto Rican Arts Alliance Building all while wondering how such a massive park is possible in such a dense city.
---
Columbus Drive through Grant Park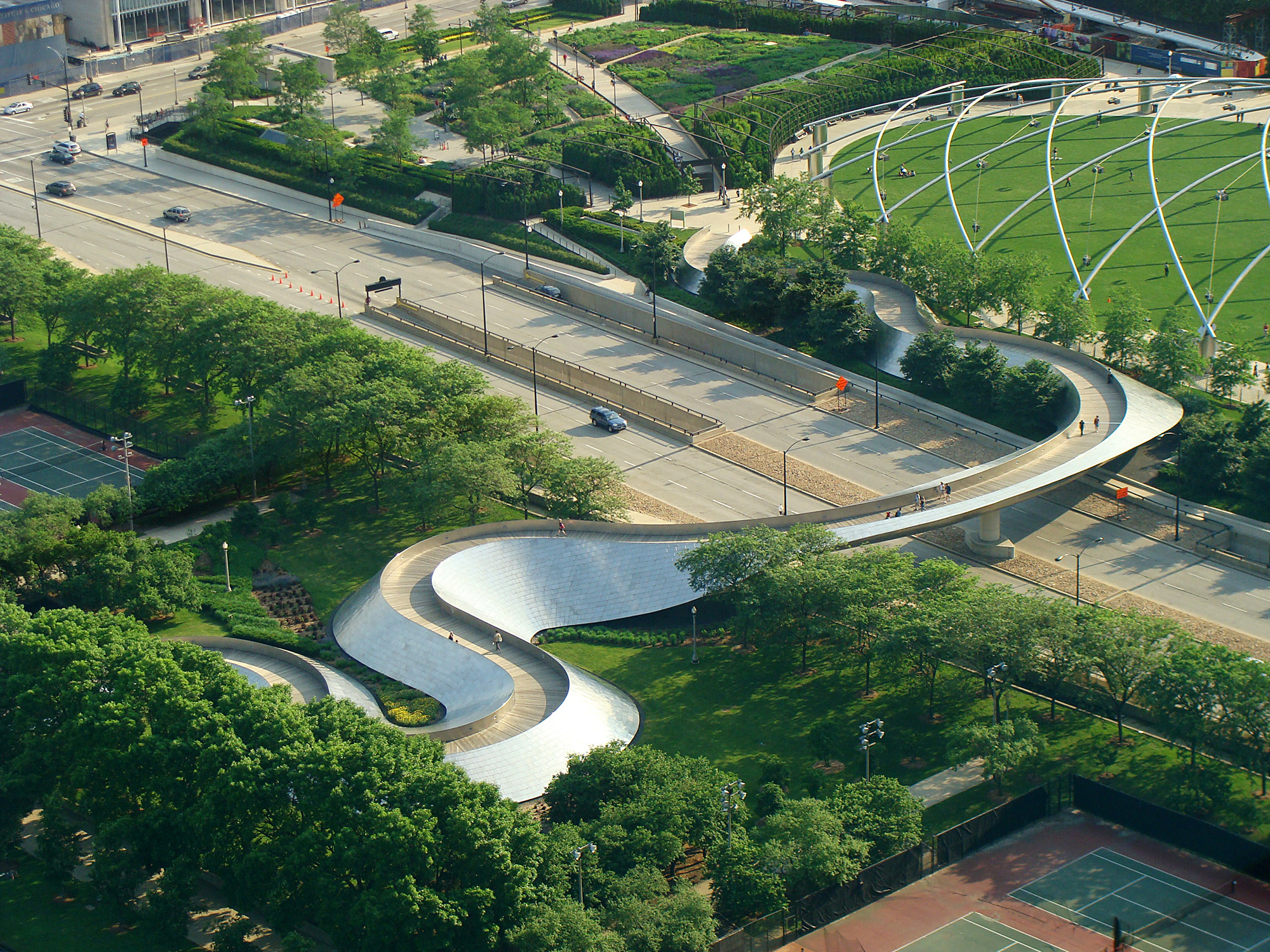 Photograph: Wikimedia Commons
Aside from some amazing views of the downtown skyline, a cruise down Columbus Drive through Chicago's front lawn will bring you by Millennium Park, the Modern Wing of the Art Institute and Buckingham Fountain. If you want a touristy drive, this is your best bet.
---
Stony Island Avenue by Lake Calumet
Chicagoans sometimes forget that Lake Michigan isn't the city's only lake. South Side's Lake Calumet pales in comparison to its colossal neighbor, but it gives way to some secluded (and scenic) stretches of road. Drive along the area of Stony Island Avenue tucked along the east side of Lake Calumet next to the Harborside International Golf Center and you'll forget you're in the city and not in some rural industrial town.