Kimski, the Korean Polish fusion restaurant attached to Maria's Packaged Goods and Community Bar, opened up at 5pm for a soft–open yesterday and will continue settling into its newly opened space tonight, according to Maria's co-founder and Marz Brewing owner Ed Marszewski. The official opening next Tuesday as reported by Eater still stands.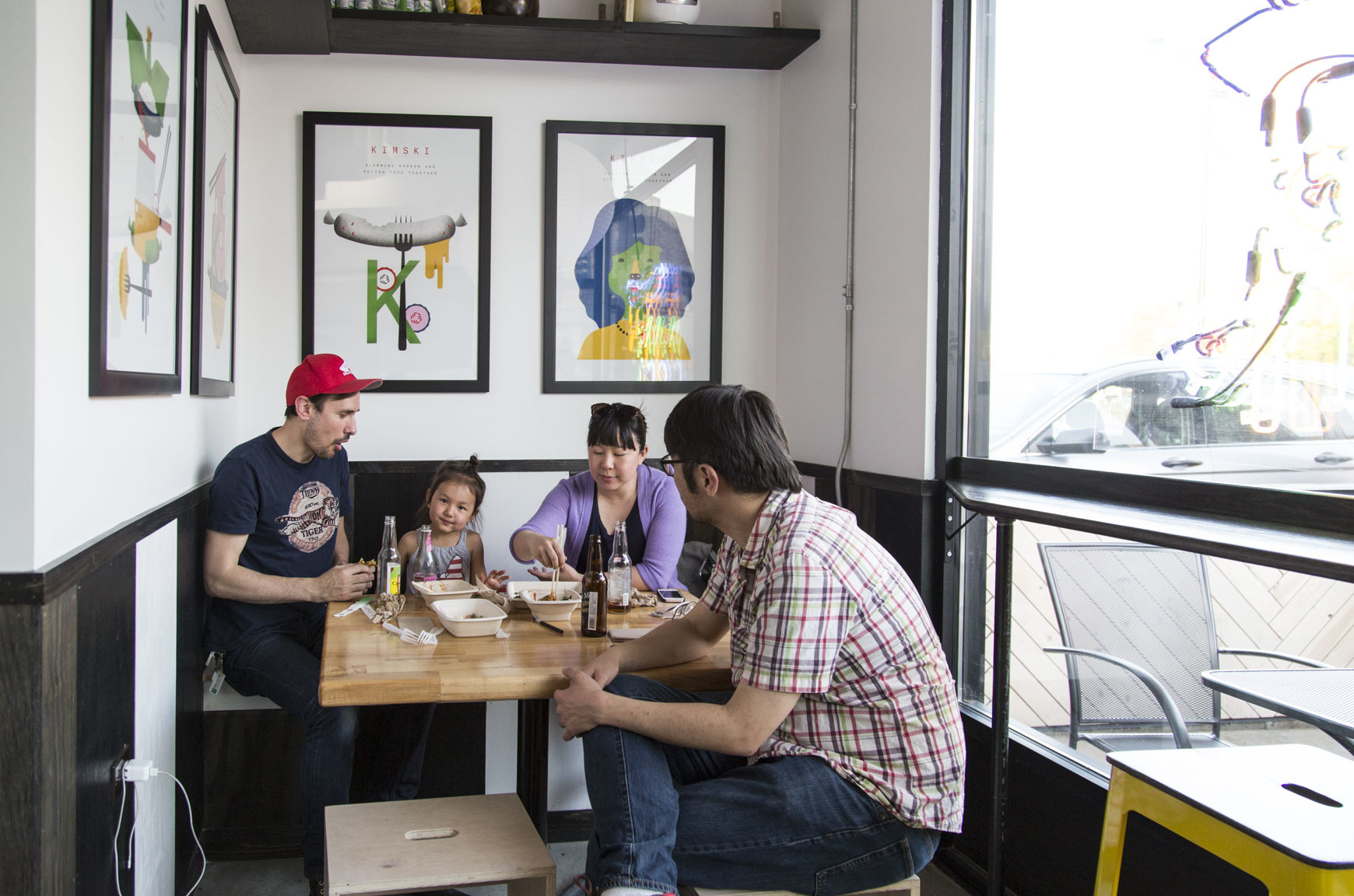 Photograph: Jaclyn Rivas
The menu is a fusion of Korean and Polish cuisine, including dishes like kimchi fried rice and scallion potato pancakes. We had the Maria's Standard—Kimski's take on a Polish sausage with soju mustard, kraut-chi and scallions on a soft roll—and the KoPo Wangs, which were covered in a spicy sauce and topped with sesame seeds and scallions when we stopped in. There are an additional 24 beer taps in the new Maria's space, bringing the grand total between Maria's old bar and new bar to 48 drafts, along with full cocktail and wine menus.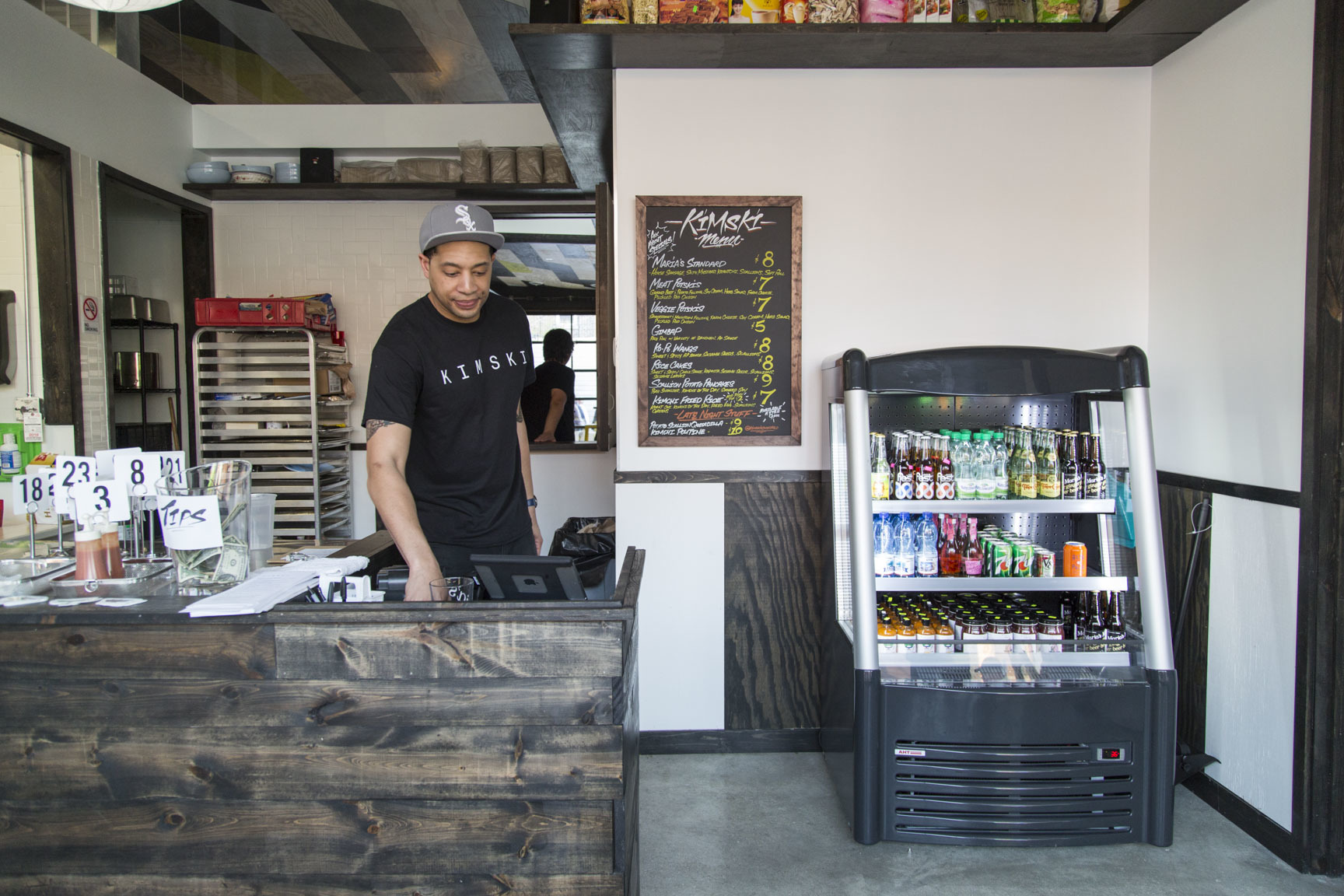 Photograph: Jaclyn Rivas
Watch the video below to preview some of the dishes from chef Won Kim, or check out our photos from our visit last night.
Kimski will be open Tuesday–Thursday from 5pm–midnight and Friday–Saturday from 5pm–1am.
Photograph: Jaclyn Rivas