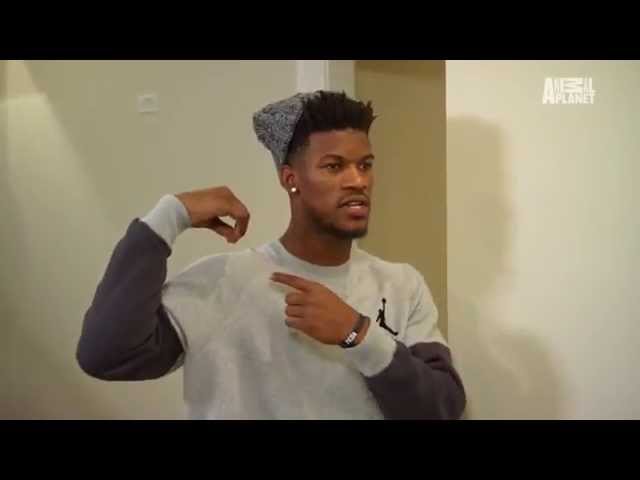 Bulls all-star guard Jimmy Butler has made a huge addition to his $4.3 million River North mansion: a 600-gallon boom box–shaped saltwater aquarium that will house 50 fish.
The aquarium, which will be featured on tonight's episode of Animal Planet's Tanked at 9pm, weighs a massive 6,000 pounds, measures at 9 by 10 feet, and most impressively, has a wireless speaker system inside so music can play in the tank. It also has a bubbler that looks like an equalizer, which adds a nice visual touch.
When the concept of the fish tank was first described to Butler, he said he wished he could walk around carrying it on his shoulder, 1980s-style. And why not? That aquarium is as fly as the music that will undoubtedly be blasting from it.
Butler also said that fish are "gonna be bumpin' here," which provides a great mental image of the fish partying to Butler's selection of country and hip-hop tunes.
Here's what it looks like.
Photograph: Courtesy Animal Planet