By 2018, a network of 500 sensor nodes situated around Chicago will monitor air quality, climate, traffic, noise and other factors that affect the environment of the city. The network is called the Array of Things, an urban sensing project that is being described as a "fitness tracker for the city," collecting real-time data that can be used to help improve Chicago's infrastructure, provide hyper-local forecasts and help you get to work on time. Funded by a $3.1 million grant from the National Science Foundation, the project marks a collaboration between the city and researchers at the University of Chicago and Argonne National Laboratory.
Last week, the first two sensor nodes were installed at Damen and Archer avenues and Damen Avenue and Cermak Road, beginning an initial rollout that aims to have 50 nodes in place across the city by the end of September. The nodes are mounted on traffic poles or the sides of buildings and contain an array of sensors, including components that measure barometric pressure and sound intensity. The nodes are equipped with an infrared camera that will be able to measure vehicle and pedestrian traffic, but the creators of the Array of Things stress that the nodes won't be another form of surveillance—all images collected by the unit will be processed to collect data and then discarded.
The goal of the Array of Things project is to provide data that can be used to improve the city—all data collected by the network will be open, free and available to the public via the City of Chicago Data Portal. The data will help researchers learn more about urban environments and will eventually allow residents and visitors to access real-time information about traffic and weather conditions in specific parts of the city. In the future, data collected could help influence the development of neighborhoods, guide infrastructure improvements and help reduce pollution.
If Array of Things sounds futuristic and cutting-edge, that's because it really is—the project is the first of its kind, though cities like Atlanta, Chattanooga and Seattle are already planning similar urban sensing networks. If you're curious about how it all works (and the implications it could have), take a look at the video below.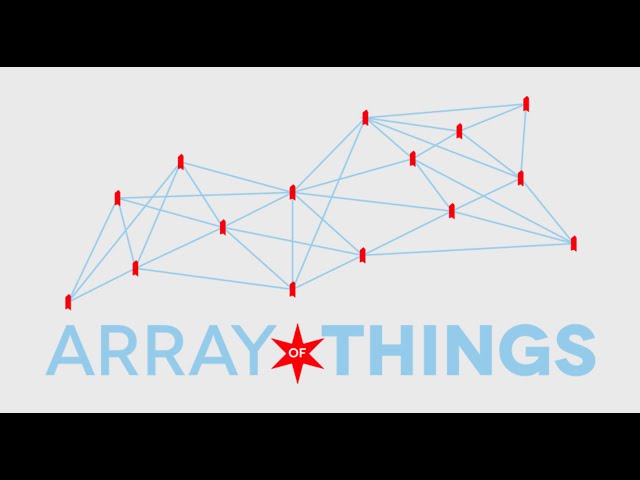 Want more? Sign up here to stay in the know.