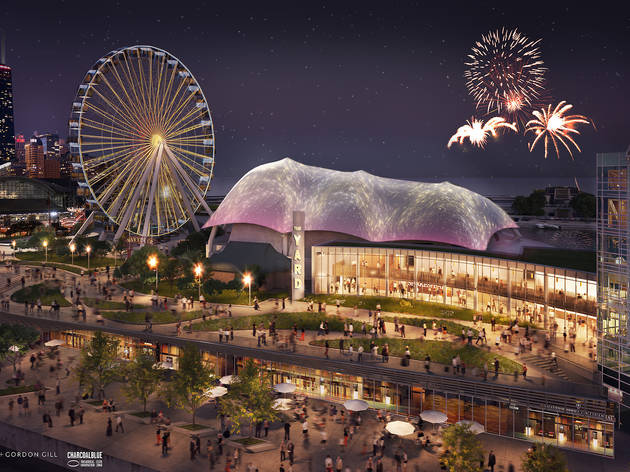 Chicago Shakespeare announces Navy Pier expansion
Posted: Wednesday March 2 2016, 11:42am
Chicago Shakespeare Theater announced via the Chicago Tribune this morning details of the long-expected construction of a third theater space on Navy Pier.
Dubbed "The Yard at Chicago Shakespeare Theater," the new space will take over the footprint of the existing Skyline Stage, retaining the distinctive white canopy to enclose a year-round, indoor reconfigurable theater. The design includes nine movable, tiered seating towers that can be arranged in a variety of ways to a capacity of up to 850.
The new facility, designed by UK firm Charcoalblue and Chicago-based Adrian Smith + Gordon Gill Architecture, will cost $35 million, $15 million of which will be funded by Navy Pier as part of its ongoing centennial renovation. Construction is expected to be complete in time for the 2017–18 season.
Recommended feature
Share the story