The longtime Lakeview Days Inn just got a major facelift. The 1920s-era hotel at the corner of Clark Street and Diversey Parkway, on the border between Lincoln Park and Lakeview, reopened this week as Hotel Versey, with an updated design featuring bold artwork and Chicago iconography. The 137-room hotel was sold last year to Oxford Hotels & Resorts, the company behind Loop and River North boutique hotels like LondonHouse, the Godfrey and the Langham.
Originally known as the Diversey Arms, the Days Inn had a reputation as a favorite of rising touring musicians in the 1980s and '90s, thanks in part to a general manager who was a rock & roll fan; among those said to have lodged there are Kurt Cobain and Courtney Love, Alanis Morissette, the Foo Fighters, Radiohead and Sheryl Crow. The Hotel Versey's decor includes acknowledgments of that history, along with nods to nearby draws like the World Series champion Chicago Cubs, Boystown, DePaul University and Halsted Street's blues clubs.
A new ground-floor restaurant and new retail are expected to open later this year. Current street-level tenants include Stan's Donuts and Wow Bao. Room rates start at $199; Hotel Versey is maintaining an association with the Days Inn brand, so guests can take advantage of the Wyndham Rewards program.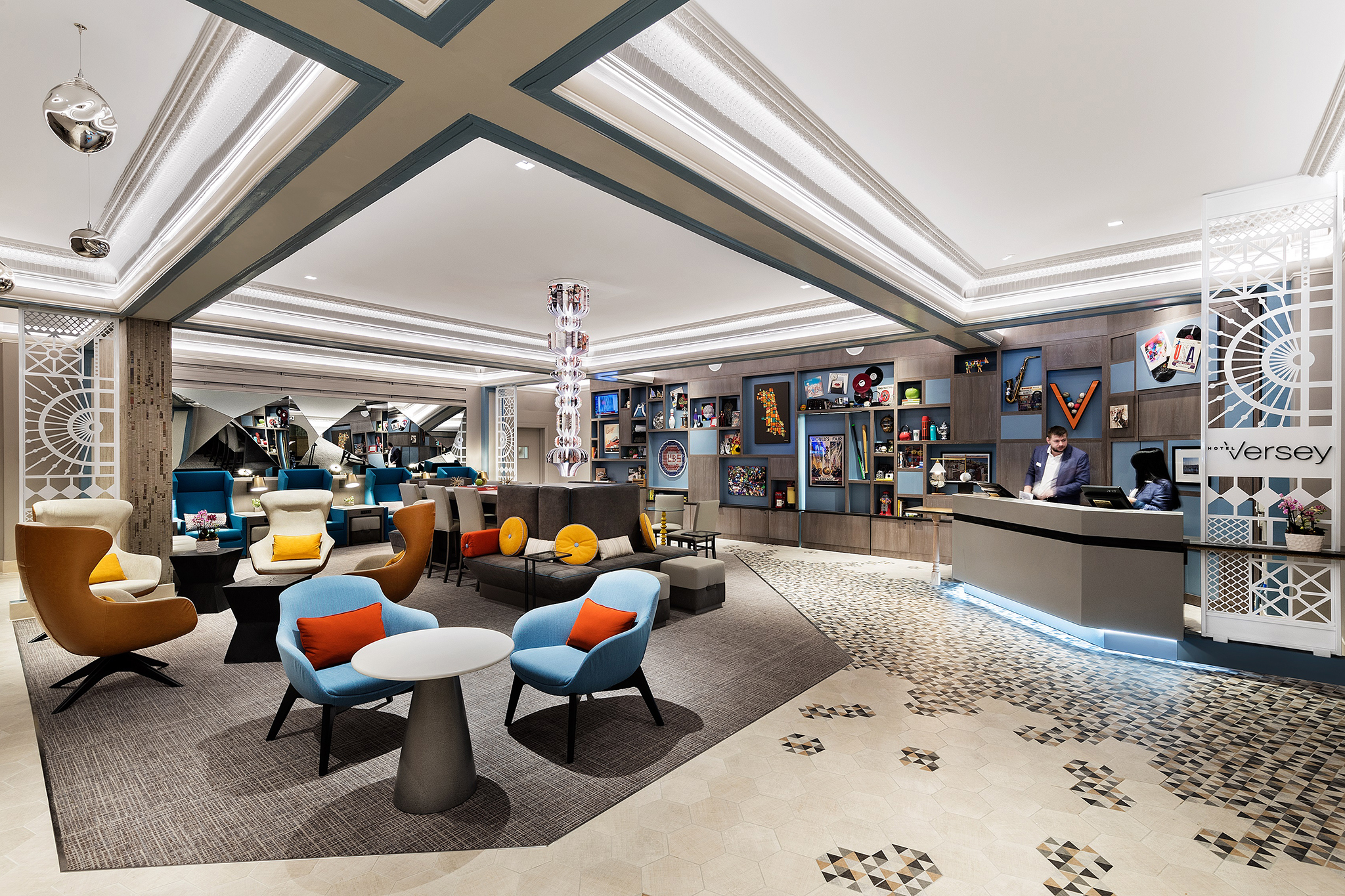 Want more? Sign up here to stay in the know.
Comments