You know things are bad when scientists are pissed. And with alternative facts and unfiltered rhetoric spewing out of Washington at a rate never before seen in American politics, these truth seekers have finally had enough.
On April 22, members of the scientific community will stage a series of demonstrations in cities around the world—including Washington, D.C., and Chicago—to argue the important role of science in public policy decisions. Dubbed the March for Science, organizers say the protest was prompted by recent efforts to discredit scientific consensus on issues such as climate change and attempts to restrict scientific discovery. The Chicago march is one of more than 320 satellite demonstrations taking place around the globe.
On Wednesday, the Field Museum became the first local museum to announce its participation in next month's March for Science. In a statement, Field Museum President Richard Lariviere said the goals of the march closely align with those of the museum. "By marching for science, we're supporting curiosity and the pursuit of facts that enable us all to better appreciate our world and make it a place where we can live rich, healthy lives."
An exact location for the Chicago march is yet to be announced, but organizers say additional details will be released as they become available. And similar to January's Women's March, the Field Museum is hoping that the upcoming Chicago protest will be one of the largest outside of its D.C. counterpart. You can follow the March for Science Chicago on Facebook or Twitter to receive updates.
To show just how serious it is about scientific discoveries, the Field Museum created a #DayofFacts video highlighting some of the more interesting and pressing facts in modern science.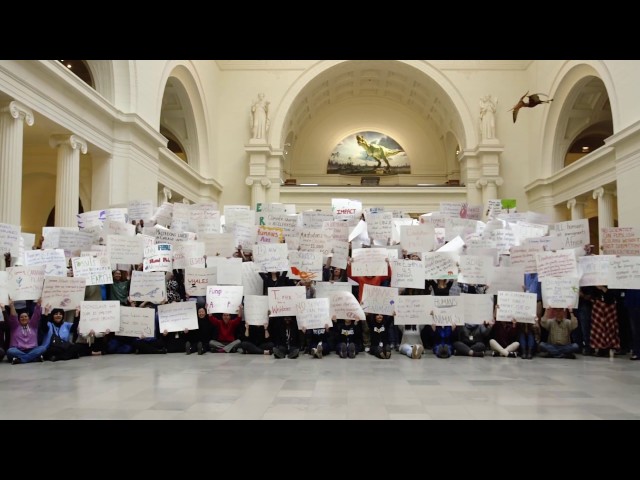 Want more? Sign up here to stay in the know.