Cocktail nerds—myself included—have been eagerly waiting for this one for awhile. Freehand, a Miami-based hotel, has opened a Chicago location (in the old Tokyo Hotel), and with it comes a location of the Broken Shaker, a cocktail bar that's pretty much universally lauded. Here's a peek.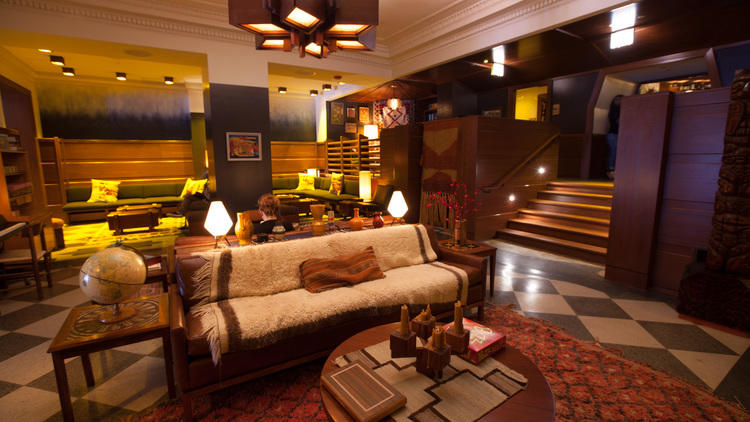 The hotel entrance/lobby has space to hang out and use free Wi-Fi (though it's pretty dark, even in the afternoon), plus a coffee shop, Cafe Integral, which sources all of its beans from Nicaragua. The original location of Cesar Vega's shop is in New York, and the menu includes espresso drinks, pourover coffee and breakfast dishes like porridge, pan con tomate, and bread and butter with marmalade.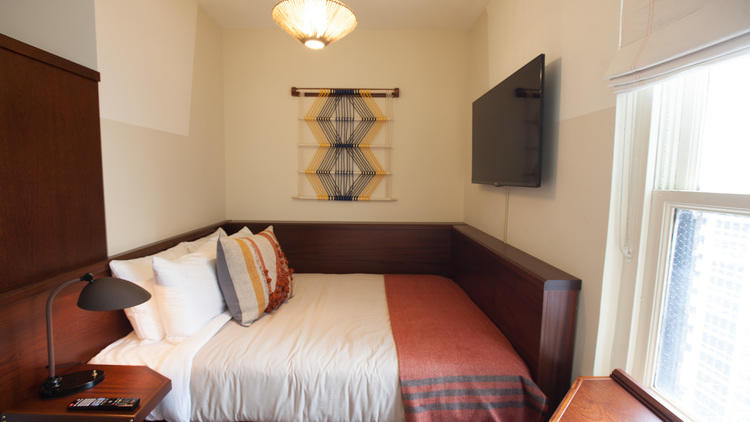 The Freehand has both private rooms, which start at $150, and shared hostel rooms, which start at $35 per bed. But these aren't like sketchy hostels in Europe—the rooms are designed to share with a group of friends rather than 25 strangers. The room we peeked at had four bunk beds and a private bathroom, and Freehand expects the arrangement to be popular with groups coming to town for festivals like Lolla.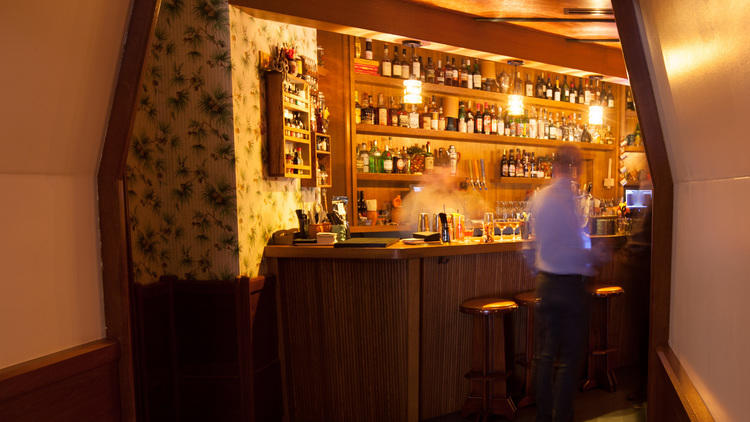 There isn't a restaurant here, which means the Broken Shaker pulls double duty—in addition to cocktails, there's a food menu. Miami bartenders Gabe Orta and Elad Zvi and chefs brought some of the classic offerings to Chicago, while bar manager Freddie Sarkis (Celeste) fleshed out the cocktail list (and made the Miami cocktails a little less sweet). There's a sherry cobbler, a banana rum Manhattan, and a refreshing play on a junglebird with rum, averna, cynar and hibiscus grenadine. The food menu, from Jonathan Meyer and Daniel Diersen, includes a double Wagyu patty burger, fish and chips with fried smelt and seared octopus with salsa verde. The bar area is pretty cozy, with dark woods, tree-print wallpaper and kitschy knicknacks, and while the space is small, you can spill out into the lobby when it gets crowded.
The Freehand and Broken Shaker officially open June 1, but they're in soft-open mode right now. That means the bartenders are still tweaking some drinks, but pop over now before this place gets nuts—and it's going to. The Broken Shaker is open from 4pm–2am daily.