Fun date ideas are easy when you live in a city as awesome as Chicago. But maybe it's not the date that's the hard part—maybe it's meeting people. That's where we come in. We recently played matchmaker in Logan Square and sent a guy and gal out on a date to two of the neighborhood's hippest spots. How'd it go? See for yourself.
Do you want to go on a free date? Email datingirl@timeout.com and we'll find you a match!


The daters:
Jessica, 28
Senior program manager, dog lover and music fest fan; West Town
Matt, 27
Bartender and lover of motorcycles and whiskey; Old Town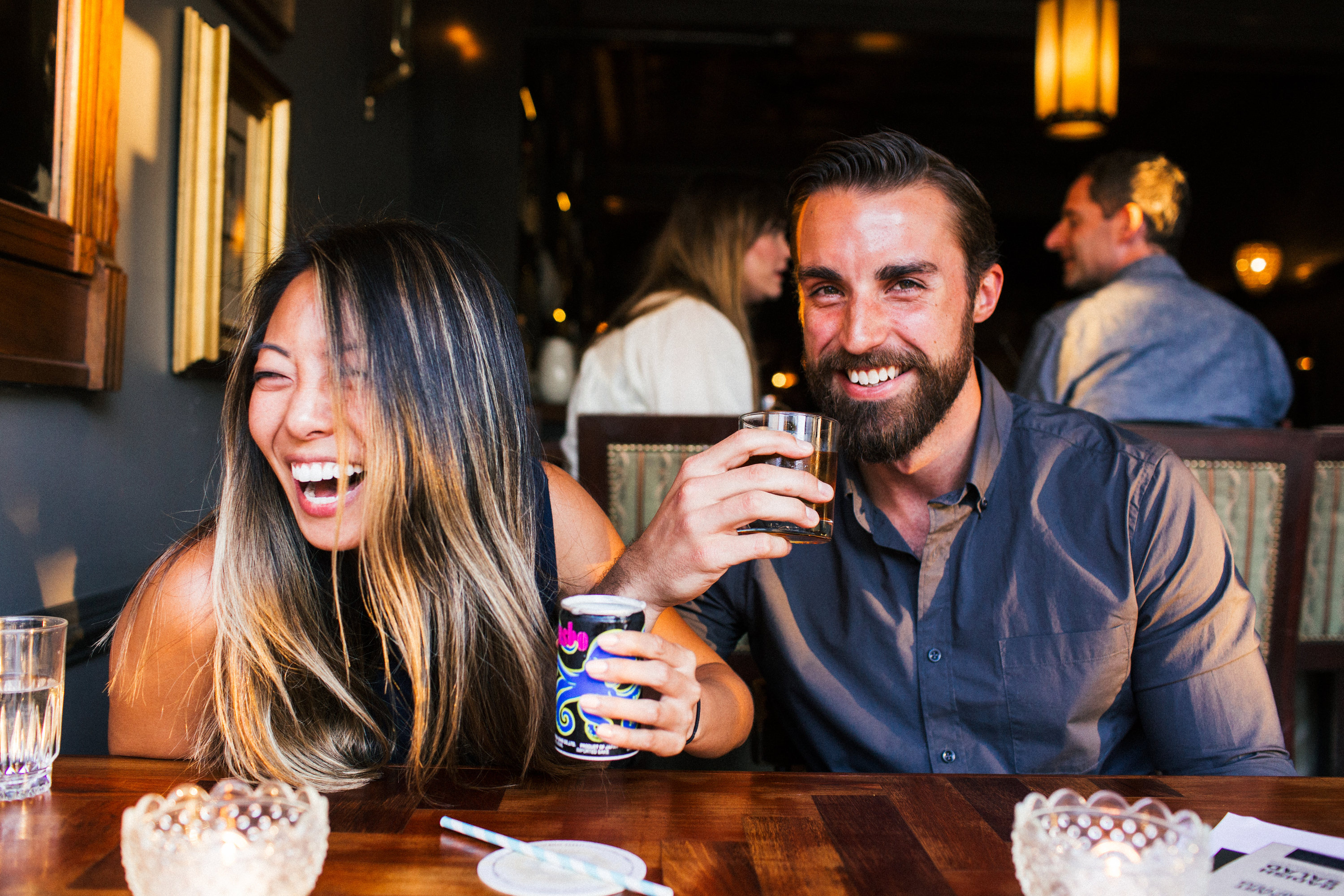 Matt
"I had the old-fashioned, and she had the Yes We Can! We talked about our favorite spots in the city. Her company used to work with the bar I work at—I might have served her before."
Jessica
"We joked about how awkward I felt having photos taken, and that helped break the ice. We talked pretty easily, so we went a bit off-script and ordered a few drinks to chat more at the bar. Someone asked if we were taking engagement photos!"
Appetizers at Yusho:
Matt
"We finished up our drinks and walked over to Yusho. The weather was perfect, and she pointed out some bars I need to try along the way. We had some fried chicken wings to start—they were delicious."
Jessica
"We debated getting another cocktail, but we decided to share a sake flight instead. After a few drinks, we were ready for dinner,
so we shared the chicken wings as an appetizer."
Dinner at Yusho:
Matt
"We had the spicy-chicken ramen bowl (really good), mushroom ramen (really good), and soft-serve ice cream with a raspberry sauce and sesame chips/cookies (fantastic). I have a sweet tooth."
Jessica
"Ramen isn't typically something you share, but we did anyway…. It was a fun night, and I enjoyed meeting someone with an equal appreciation for good cocktails and all kinds of food."
The verdict:
Matt ♥♥♥♥
"I had a great time. I got her phone number, and we will hopefully be going out again soon. She knows Logan Square pretty well and said she could show me around."
Jessica ♥♥♥♥
"Conversation flowed naturally, it was a gorgeous evening, and you can't go wrong with Logan Square. I'm not sure about dating—I felt more of a friend vibe."
Want more? Sign up here to stay in the know.