Ever heard the phrase "love is blind?" These days, it's a reality—most of us chart out romances with strangers via our smartphones, sight unseen. We convinced two Chicagoans to ditch the apps and let us matchmake with an all-expenses-paid date. The pair was treated to drinks and a meal at the Brixton in Andersonville—a loungey American pub with a pool table and a fireplace. Did sparks fly? Read on to find out...
Do you want to go on a free date? Email datingirl@timeout.com and we'll find you a match!
The daters:
McKensie, 27:
Designer, writer, dancer, steak taco lover; Logan Square
Ed, 31
Support specialist, comedian, conspiracy theorist; Lincoln Park
The date:
The Brixton, 5420 N Clark St, (773-961-7358), thebrixtonchicago.com
The drinks: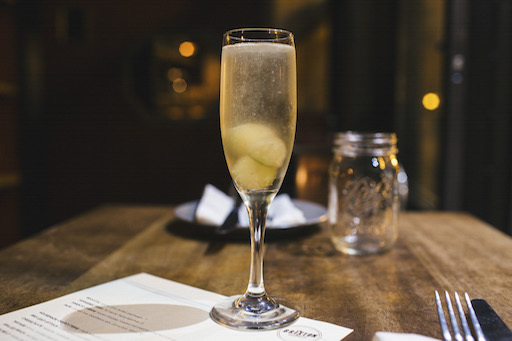 Photograph: John Khuu
Space Oddity ($11): Prosecco, pear, lemon, orange bitters, vanilla, star anise
McKensie
"I arrived first and had a few, Oh no, is that him?!? moments before he showed up, but Ed was very warm and friendly upon first meeting. I enjoyed the chill tone of the Brixton."
Ed
"It was odd at first, because I arrived a little late. McKensie was nice, but my first thought was that this definitely felt platonic and had more of a formal meeting vibe as opposed to a date."
The hors d'oeuvres: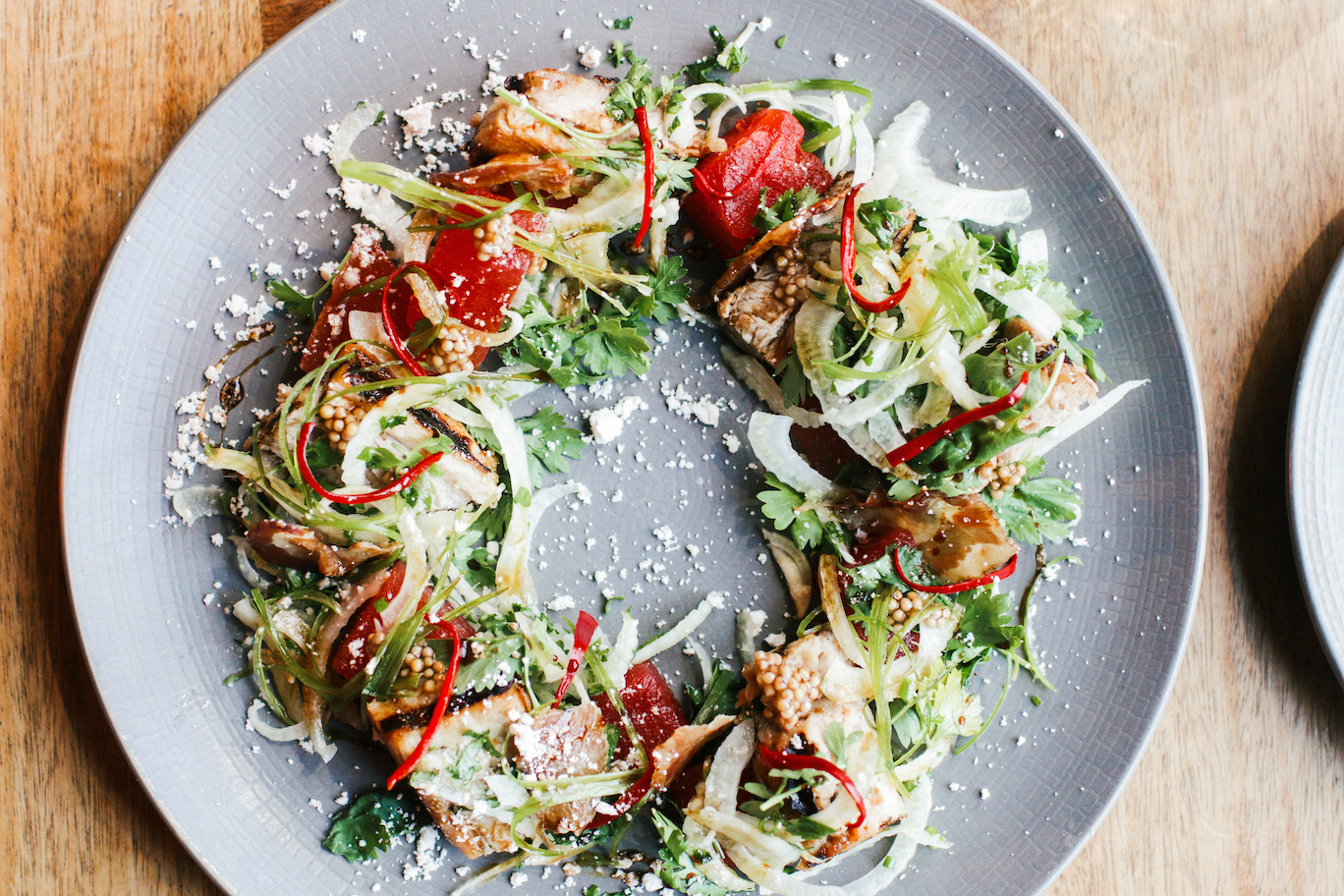 Photograph: John Khuu
Grilled peach ($13): Cherry, golden beet, fennel, marinated chili, toasted almond vinaigrette
McKensie
"The dishes were great! We shared the grilled peach appetizer. Ed has such an approachable and amicable personality, which really took the edge off the uncertainty that comes with meeting someone you don't know."
Ed
"We went through the typical first date questions, but there didn't really seem to be much of an interest in opening up beyond the generic, Where are you from?, What do you do? or What's your favorite food? And that's okay."
The Meal:
Photograph: John Khuu
Chicken and waffles ($23): White gravy, bacon-braised green beans, waffle, bourbon maple syrup
McKensie
"We kept it classy with fried chicken and waffles, and the flavors were spot on. I had a great time. I loved the opportunity to jump outside my comfort zone with someone I wouldn't meet otherwise."
Ed
"I probably never would've gone here, as I don't go to Andersonville much, but I really liked the food. There were some fun moments, but it never felt like a date. I hate the phrase no sparks because sometimes it takes a while, but I'm also a hopeless romantic."
The Verdict?
McKensie: ♥♥♥♥
"Dates aren't so much about finding 'the one' as they are about the adventure of meeting someone new and potentially adding them to your network of grandly interesting people. That being said, I'd have a drink with Ed any day."
Ed: ♥♥♥
"At the end of the day, I believe in the possibility of love at first sight. It's always nice meeting someone new, and the food was good, but no numbers were exchanged."