Man, online dating can really suck. After swiping left until your thumbs are sore, sizing up whether your match is as cute as their photos imply, and a deluge of awkward conversation starters, finding love on an app can be disheartening (pun intended). So we took it upon ourselves to set two Chicago singles up on a completely blind date IRL in the West Loop. No profile size-ups, no Googling each other beforehand, no creeping for mutual Facebook friends. Just a good, old-fashioned blind date with Old Fashioneds. Let's see how it went.
Do you want to go on a free date? Email datingIRL@timeout.com and we might set you up with a match!
The daters:
Emerson, 29
Production assistant, foodie, lover of Pokémon and board games; Humboldt Park
Steve, 27
Digital innovation manager, distance runner and Bloody Mary enthusiast; Andersonville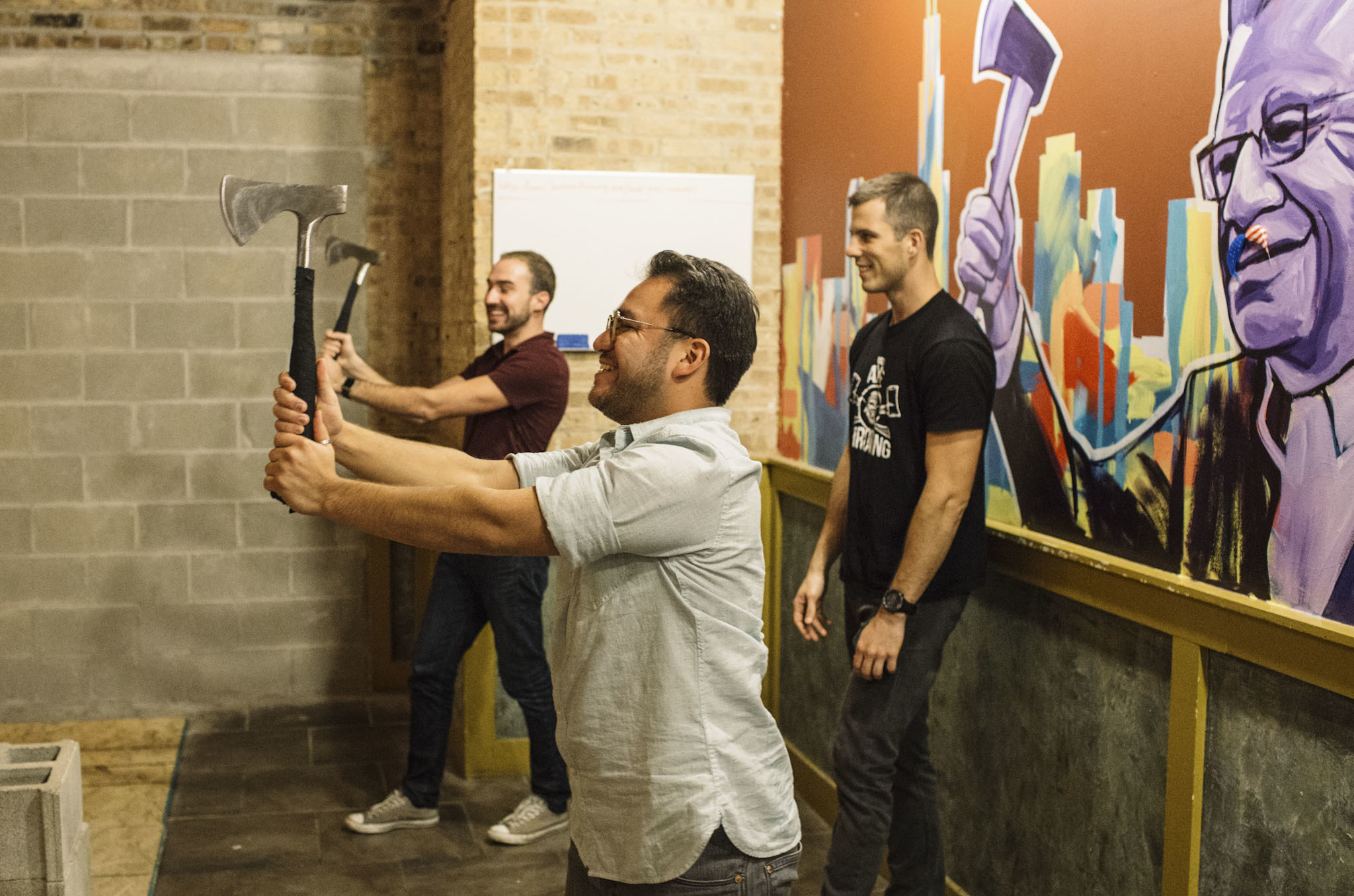 Emerson
"It was great! We were both sociable, so it was nice but not necessary as an icebreaker. I'm trying to get a group of coworkers to go after work."
Steve
"This was strange for a first date. It made things weirder because we weren't really talking to each other, just ogling the hot instructor and throwing axes at a wall."


Emerson
"All the drinks were well balanced and tasty. Steve was running the marathon that Sunday, so he had to take it easy."
Steve
"We both started with Manhattans; it was one of the few things we had in common. They were delicious, and my only regret is that I didn't have several more. "


Dinner at Cold Storage:
Emerson
"We talked about hobbies, where we grew up—I just tried to get to know him. I'm usually horrible at judging my chemistry with a guy."
Steve
"Cold Storage as a date spot was nice, but I really hate circular booths because they give your date the opportunity to get too close to the point where you're sitting side by side."
The verdict:
Emerson ♥♥♥♥
"It was great. It was a little different, but I think it went well. The ending was awkward because I didn't know where we stood or if we should exchange contact information."
Steve ♥♥
"Emerson was very nice, but I don't think there was much chemistry. I hate activities. My ideal fun date night is blacking out in the back of a movie theater. But maybe I'm the problem."
Want more? Sign up here to stay in the know.