Cubs third baseman Kris Bryant took some time away from spring training in Mesa, Arizona, yesterday to pull a Red Bull–fueled prank on the Mesa Community College baseball team.
Conspiring with Mesa head coach Tony Cirelli, Bryant showed up incognito as "a European transfer" named Roy Nabryt. (That's "Roy" as in "Rookie of the Year.") Mesa players were told they'd be losing time on the field to the new ringer, which caused some caught-on-camera consternation—until they saw their new "teammate" start to hit.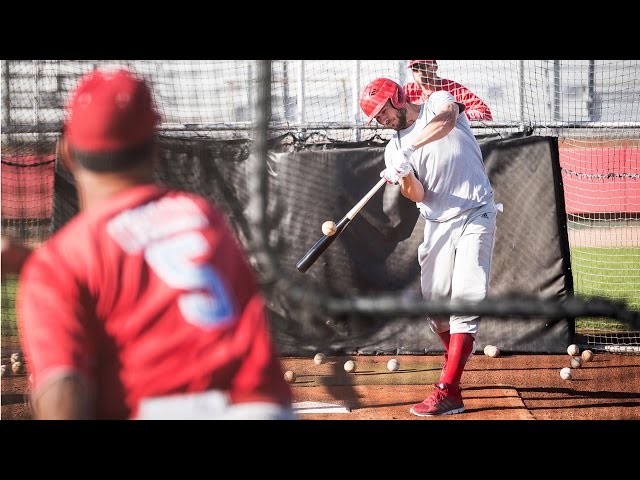 Bryant's swing soon gave him away, and he left the Mesa players with smiles (and selfies). This isn't the first time Bryant's pulled off a branded prank; last September, he went undercover as a Lyft driver. We say get away with it while you can, Kris; his ability to go unrecognized surely won't last much longer.
---
Recommended feature