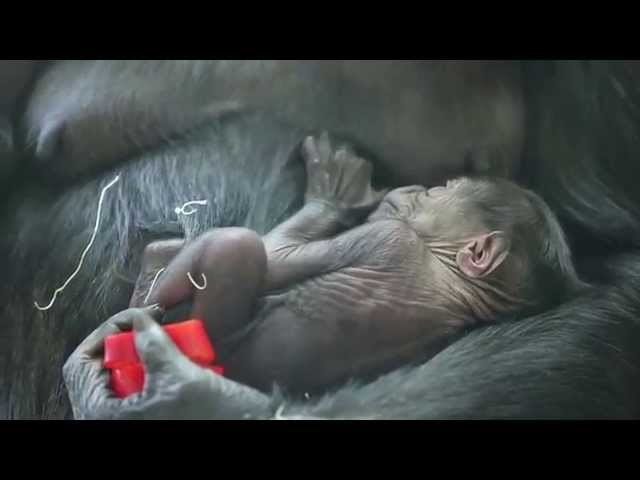 A female gorilla was born at the Lincoln Park Zoo on Tuesday, and she's as adorable as anyone could hope for.
The little primate joins a medley of cute animals to arrive in Chicago during the past few months. Last November, the city melted over a rescued baby sea otter at the Shedd Aquarium, and then named her Luna. When the doldrums of winter began to test our collective will, a group of Japanese snow monkeys showed us how to properly enjoy a hot spring.
It's hard to say which of these mammals is most adorable. Either way, Chicago has some catching up to do with the Cincinnati Zoo on this front. Their combination of of red pandas and snow is downright precious.