When we decided to bring you our momentous fall print preview, we knew not just any old cover would do. We teamed up with two of our favorite Chicago artists, Don't Fret and Sean Dove, to create bespoke artwork for the issue. We spoke with both of our coveted cover artists about their work and the process of how these fall pieces came to life.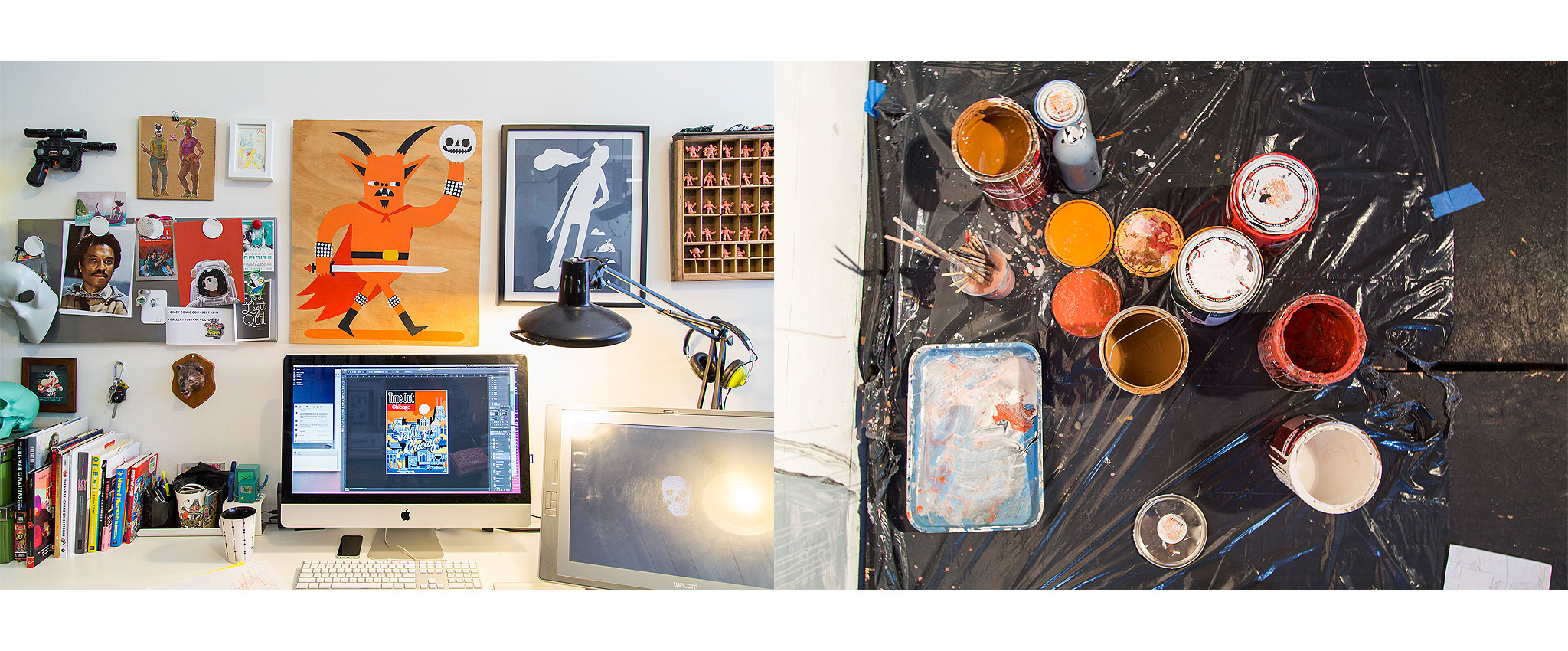 Photograph: Jaclyn Rivas
"I haven't done a lot of Chicago-centric work. It's something I've pulled away from because there is so much good Chicago art," says illustrator and designer Sean Dove. Dove runs his studio, And Thank You For Flying, out of the North Side of Chicago, crafting up packaging, comics, screen prints and art for everyone from Marvel to McDonald's, as well as releasing The Last Days of Danger, a book of reviews and illustrations of 20-plus spy films.
For his take on the cover, Dove focused on a cityscape with fall delights hidden in plain sight—a bowl of warm and gooey mac and cheese, a glass of wine, a brisk walk on an autumn day. "I offered up four quick concepts and we chose the best fit. I drew by hand a more detailed version—I find it easier to plan out stuff like this on paper—then scanned it and started redrawing in Photoshop, adding detail and color. I really wanted to play with contrast, so I gave it a warm and cool palette, contrasting the curvy trees and the geometry of the buildings."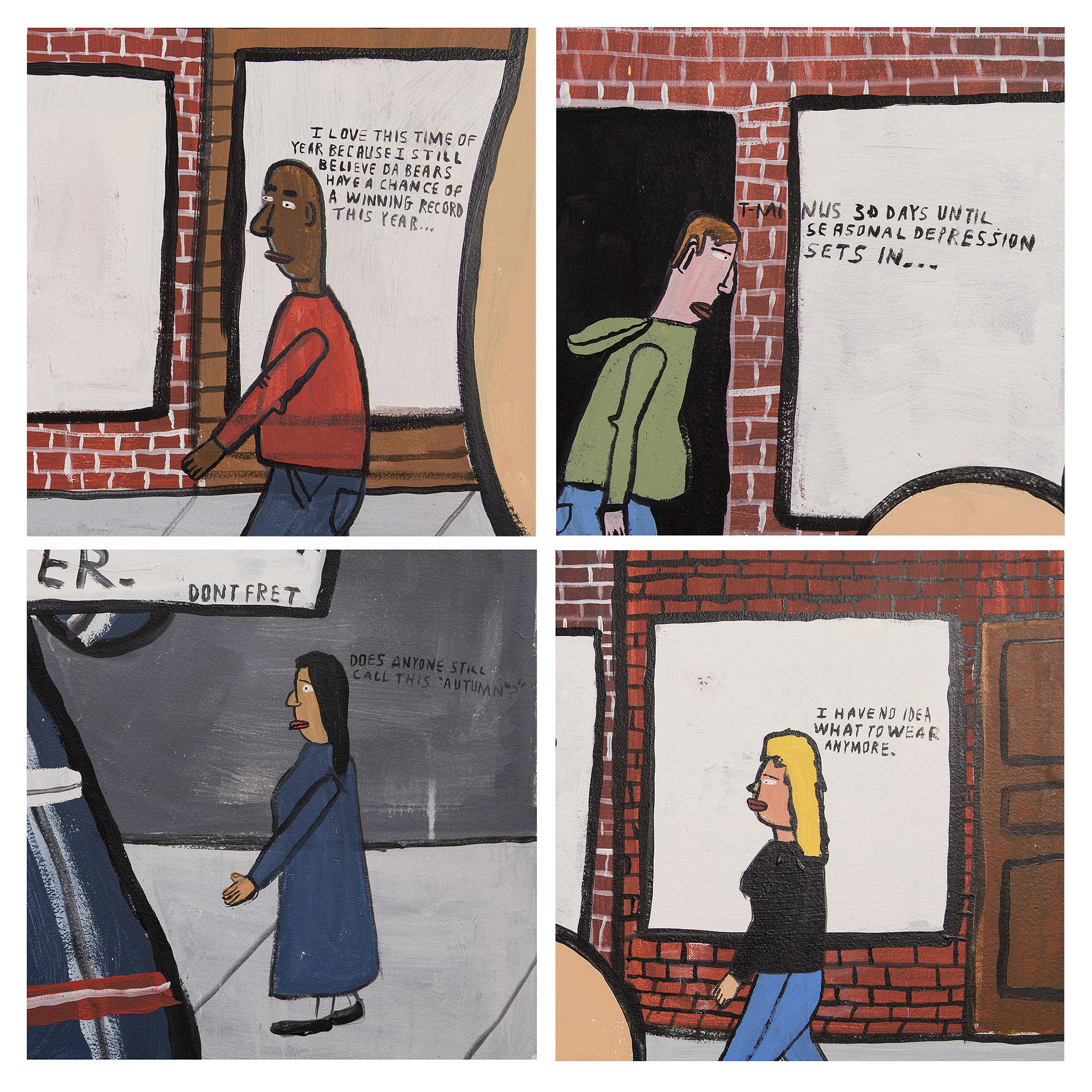 Photograph: Jaclyn Rivas
"It's fun to do little challenges, to see how much I can push my world into a tangible part of Chicago," says Don't Fret, the anonymous artist who's been tagging since his teens and whose work around the city is instantly recognizable. Born and raised in Chicago, Don't Fret says Chicago "is home, so I've gotta deal with it. I think you have to have a sense of humor to live in Chicago. The politicians are corrupt idiots, it's cold as shit half the year and all the teams suck. You have to be be able to make fun of yourself a little bit."
Don't Fret spent 10 hours painting his cover onto a Wicker Park wall before final touches were made, including a dose of Don't Fret humor (someone simply cannot decide what to wear and seasonal depression is just around the corner, Chicago!). Our photo editor shot the living cover before the artist painted over the whole thing (a cool, bittersweet moment), the wall ready and waiting for a new piece of work—rapidly changing like the city Don't Fret loves.