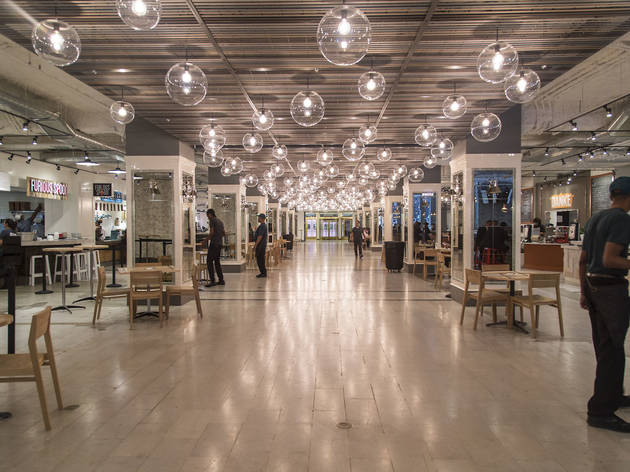 Revival Food Hall will now deliver your lunch
Posted: Wednesday April 5 2017, 2:08pm
On rainy, cold days like today, most of us would happily opt for having lunch delivered right to our offices. Now, several Revival Food Hall restaurants are giving downtown customers that option. The Loop's hip new lunch spot is now offering delivery exclusively through Grubhub, so you'll be able to skip the lines (and stay dry!).
Participating restaurants include:
- Aloha Poke
- Antique Taco Chiquito
- The Budlong
- Danke
- The Fat Shallot
- Furious Spoon
- Graze Kitchenette
- Harvest Juicery
- Union Squared
Opening and closing times for each restaurant vary and are posted on their Grubhub menu pages. The delivery area is bordered by Division Street to the north, Lake Shore Drive to the east, Roosevelt Road to the south and Racine Avenue to the east. So if you're in the Loop, lunch just got a whole lot easier.
Want more? Sign up here to stay in the know.
Share the story