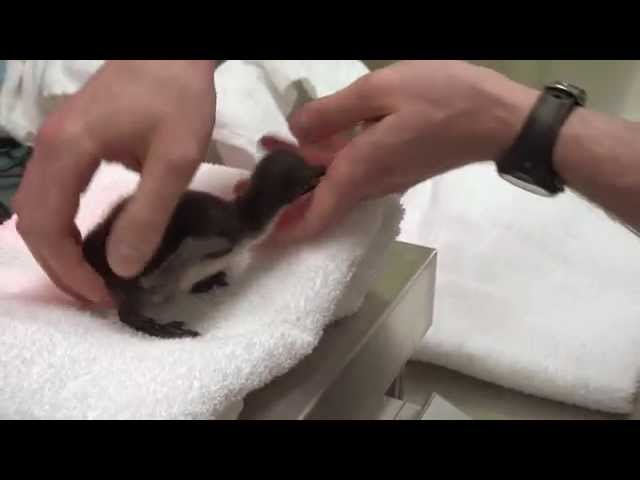 The Shedd Aquarium revealed its newest member today: a fuzzy little rockhopper penguin chick. The adorable flightless bird hatched on June 9, and its gender won't be determined for another year. It's currently named #23 and is one of more than 30 rockhopper penguins in the Shedd's "Play Polar Zone" exhibit.
Rockhopper penguins are listed as "vulnerable" to endangerment by the International Union for the Conservation of Nature, making chick #23's hatching a pretty big deal. The little cutie can be observed nesting with its parents in the penguin display, and it will be able to wander on its own in another month or two.
If Chicago's newest feathered friend isn't enough "aww" for you, take a look at the baby dolphin born at the Shedd earlier this month or the okapi born at the Brookfield Zoo in May.
Photograph: Brenna Hernandez
Photograph: Brenna Hernandez
Photograph: Brenna Hernandez