Happy Christkindlmarket, Chicago! One of our favorite holiday markets is open today through December 24 in Daley Plaza, meaning it's time for us to grab bratwurst for lunch and sip on glühwein after a long day at work. We stopped by Christkindlmarket first thing this morning to hunt down the best things to eat, drink and buy this year: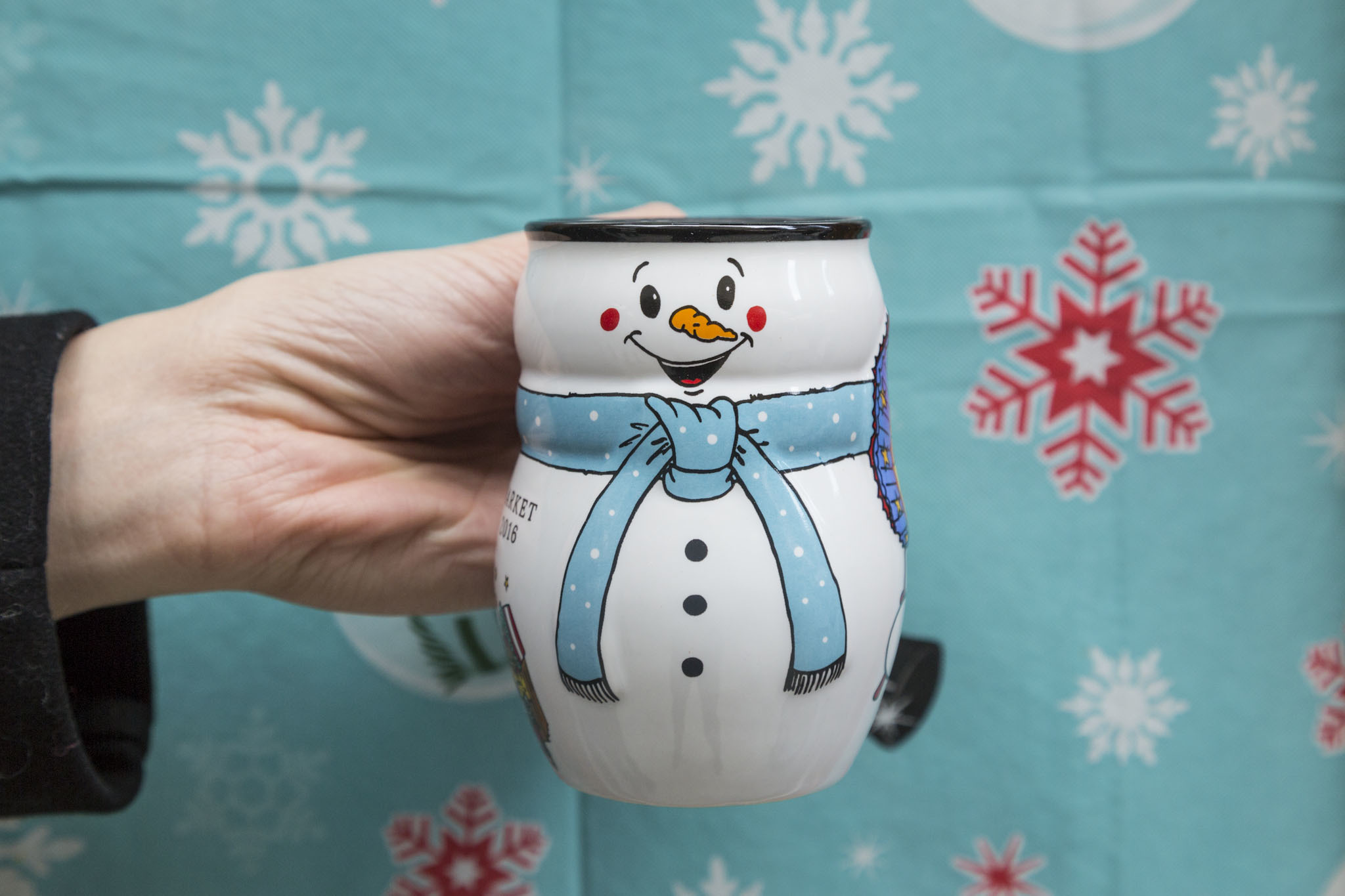 Hot chocolate in the kids' Christkindlmarket cup ($8) at Helmut's (booth #7): This creamy hot chocolate is perfect for warming up on a chilly day, especially if you're not quite ready to sip on glühwein. Plus, it comes in the cutest snowman mug.
---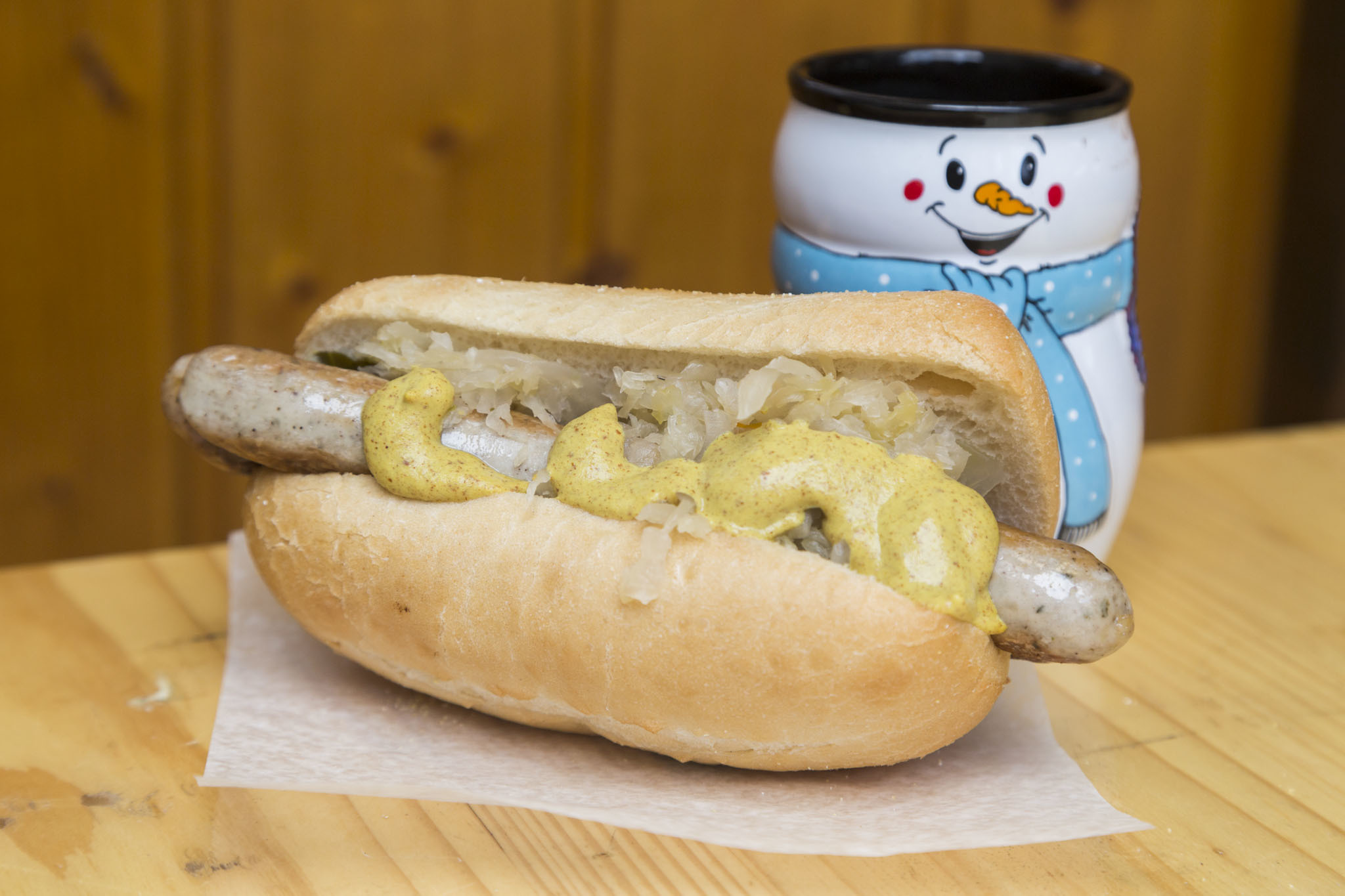 Bratwurst with sauerkraut ($7) at German Grill Co. (booths #6, #12 and #13): We found our new favorite lunch item. This snappy brat comes topped with sauerkraut (or not, if you can't stand the stuff) and you can add as much mustard or ketchup as you want on this chewy bun.
---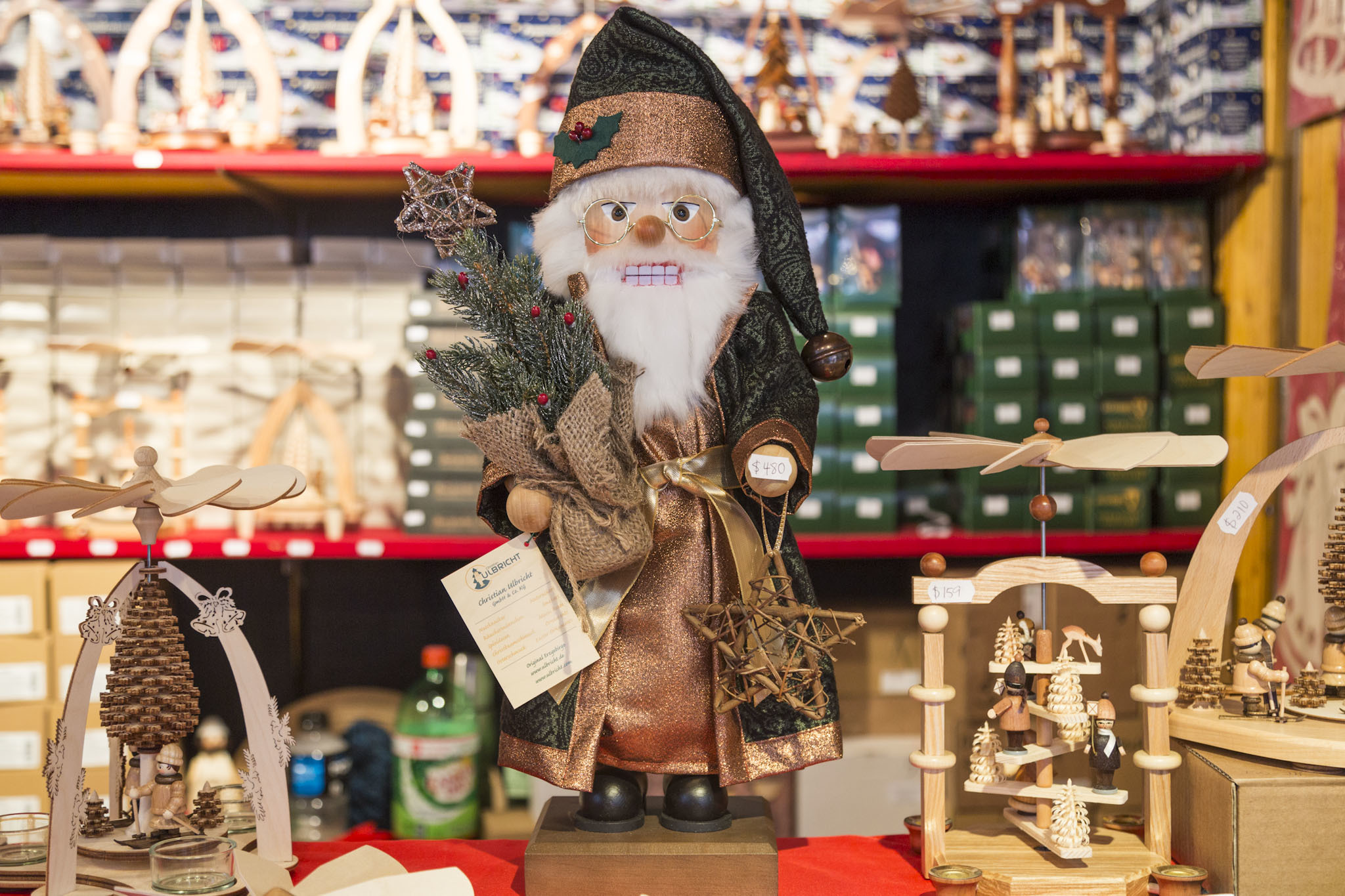 Santa nutcracker ($480) at Hoffman Company (booth #36): There are plenty of nutcrackers at this booth but we fell in love with this one dressed as Santa—it's a limited edition (hence the hefty price), so you should snag yours now.
---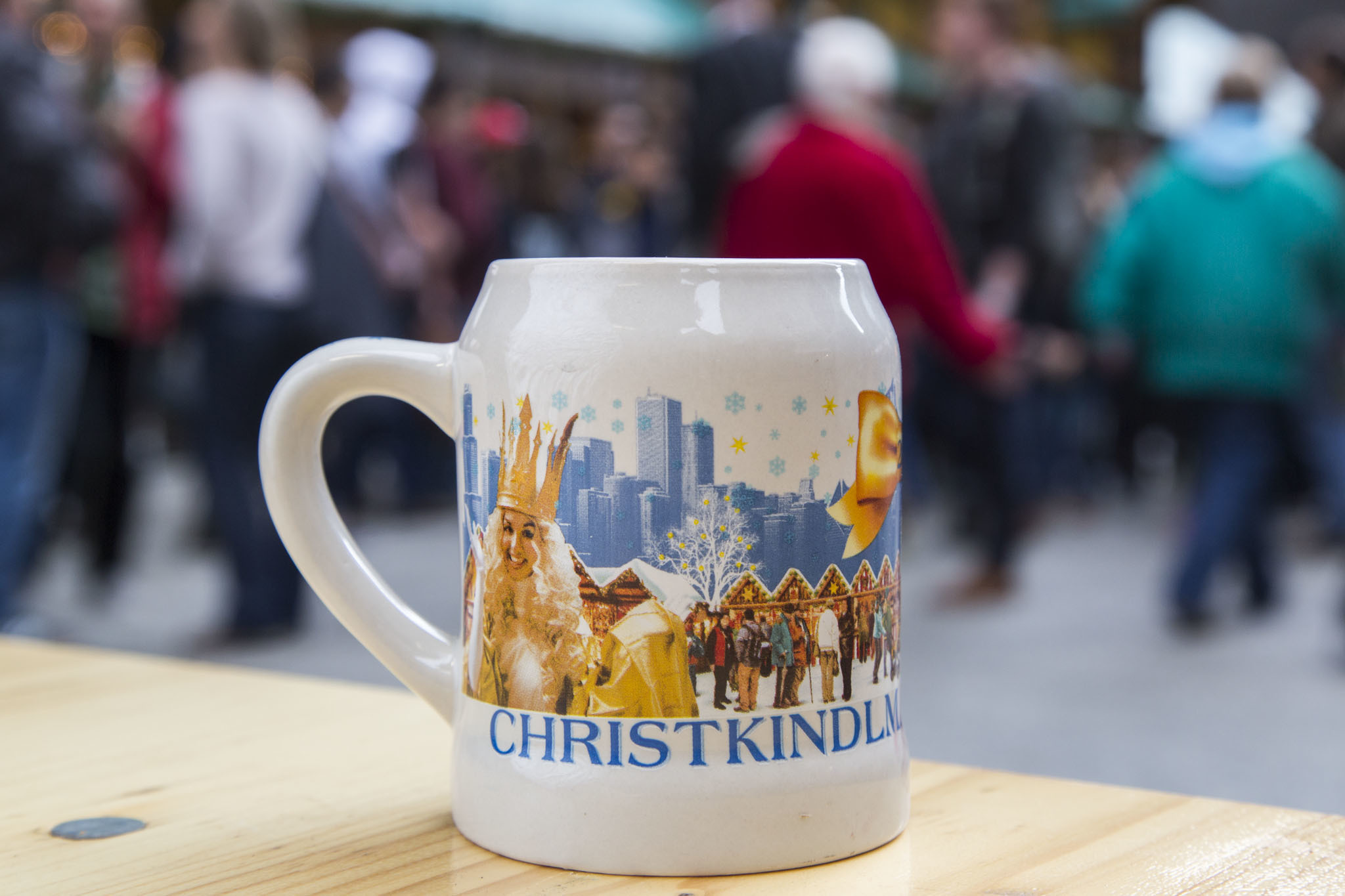 Glühwein ($7, refills $6) at booths #1, #28 and #55: We may not have a boot this year, but our favorite hot wine filled with spices is back, as usual. It's perfect for when the temperature drops and you need a post-work pick me up.
---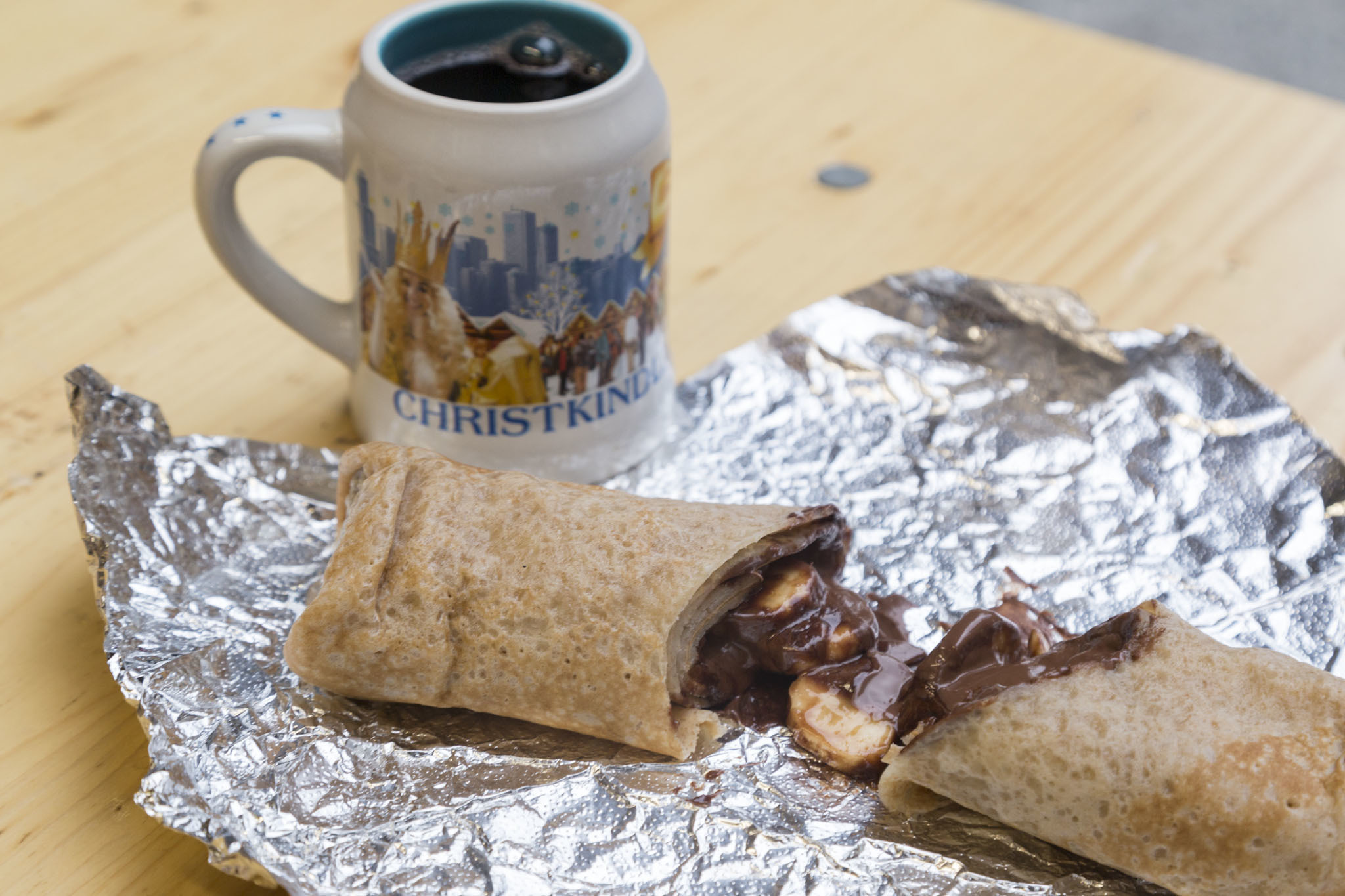 Banana and Nutella crepe ($7.50) at Crepes Paname (booth #15): These burrito-sized crepes come with a variety of fillings, but we stuck to the sweet standby of banana and Nutella, which is great for anyone who's not sure if they're ready to try the German Leberkaese yet.
---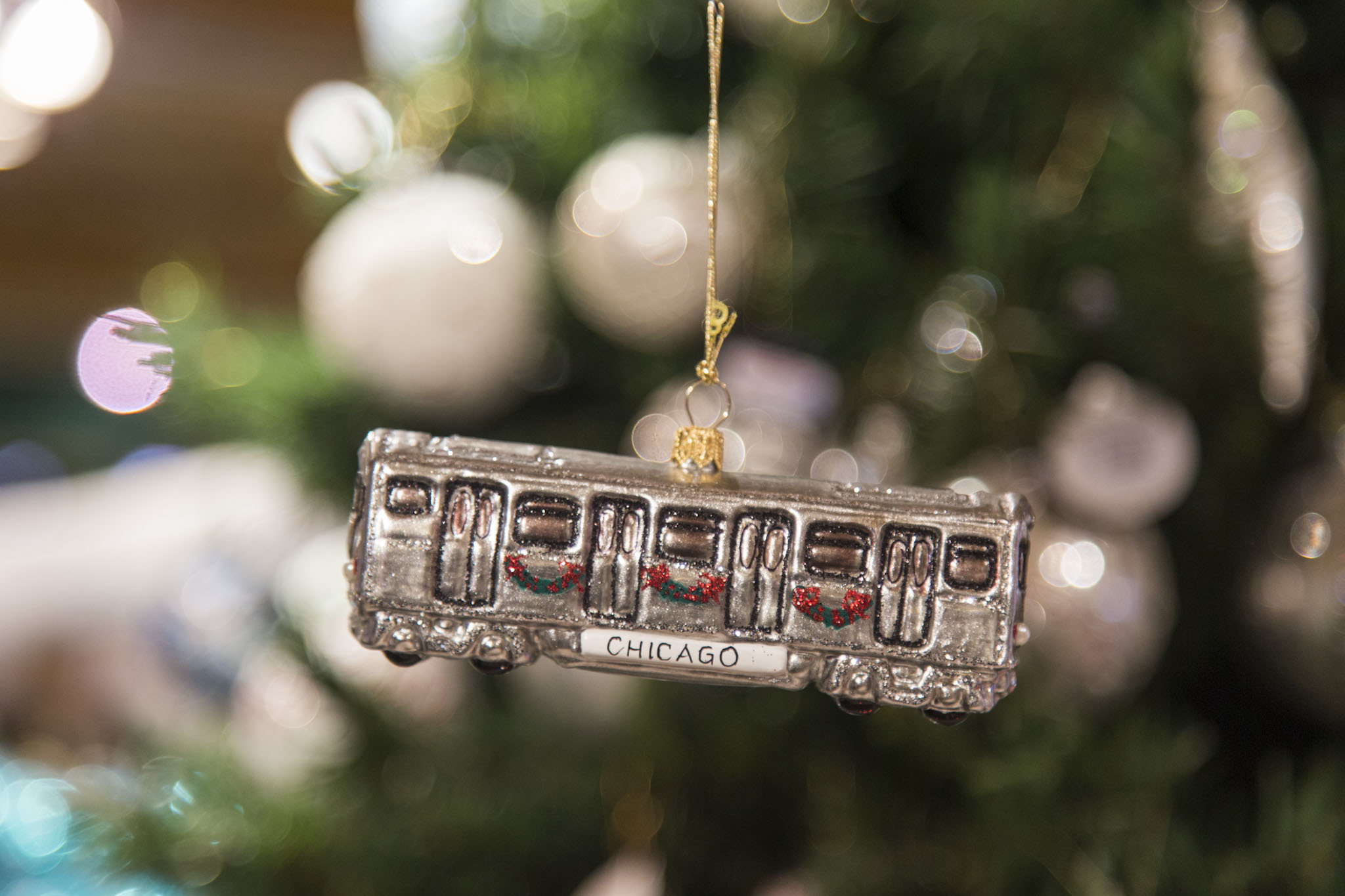 CTA ornament ($44.95) at Wildlife Ornaments (booth #18): This year's ornament walk-in cabin is filled with pretty things to decorate your tree, but we're always looking for the ones that remind us of Chicago. This year, we found this beautiful glass CTA car ornament.
---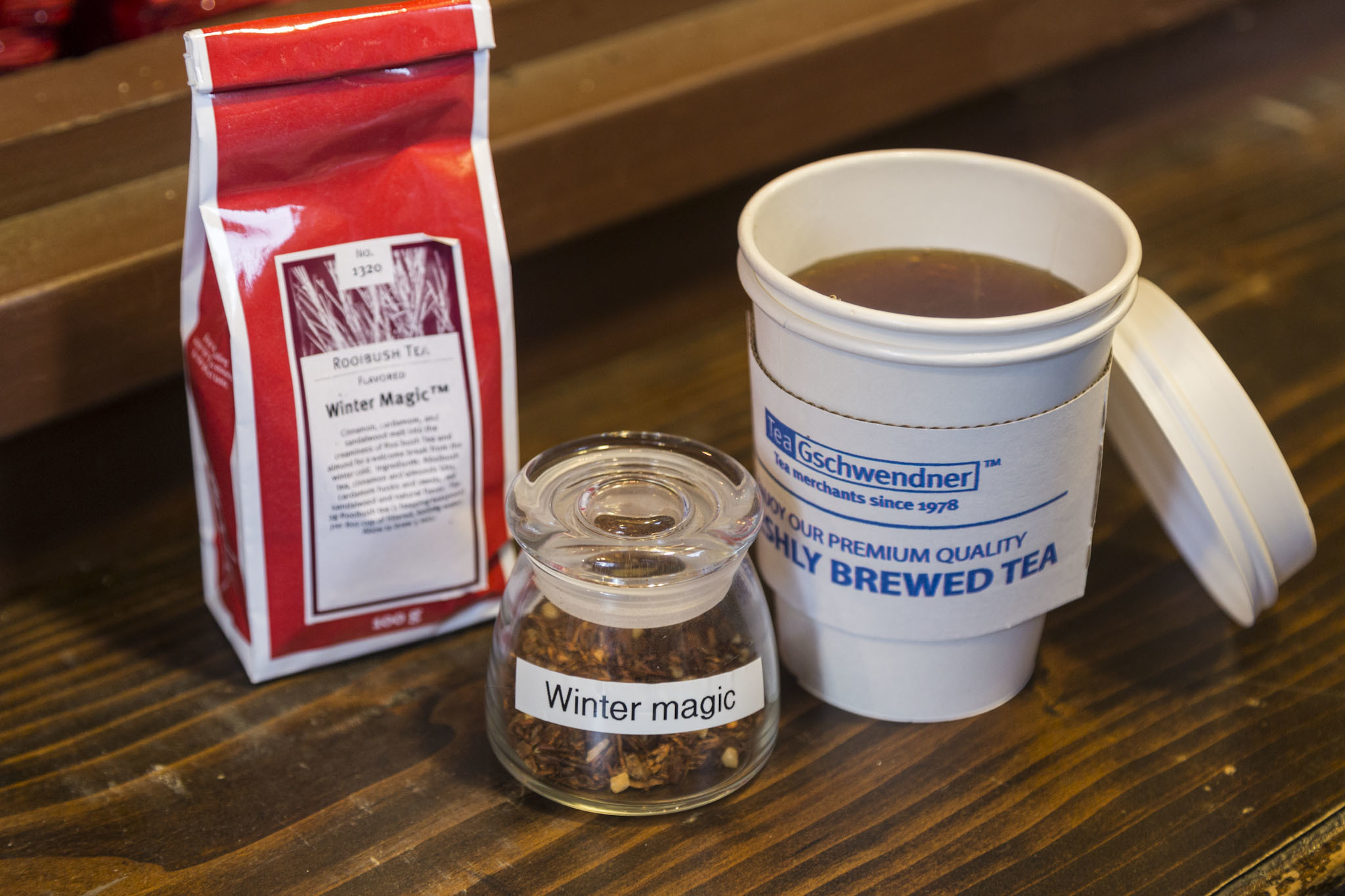 Winter Magic tea ($3.50) at TeaGschwendner (booth #40): Instead of stopping by your regular coffee spot, add a little cheer to your morning routine and visit Christkindlmarket for a cup of tea. There's a variety to choose from (the Winter Magic blend we had was delicious) along with other loose teas and even a glühwein spice mix so you can make your own at home.
---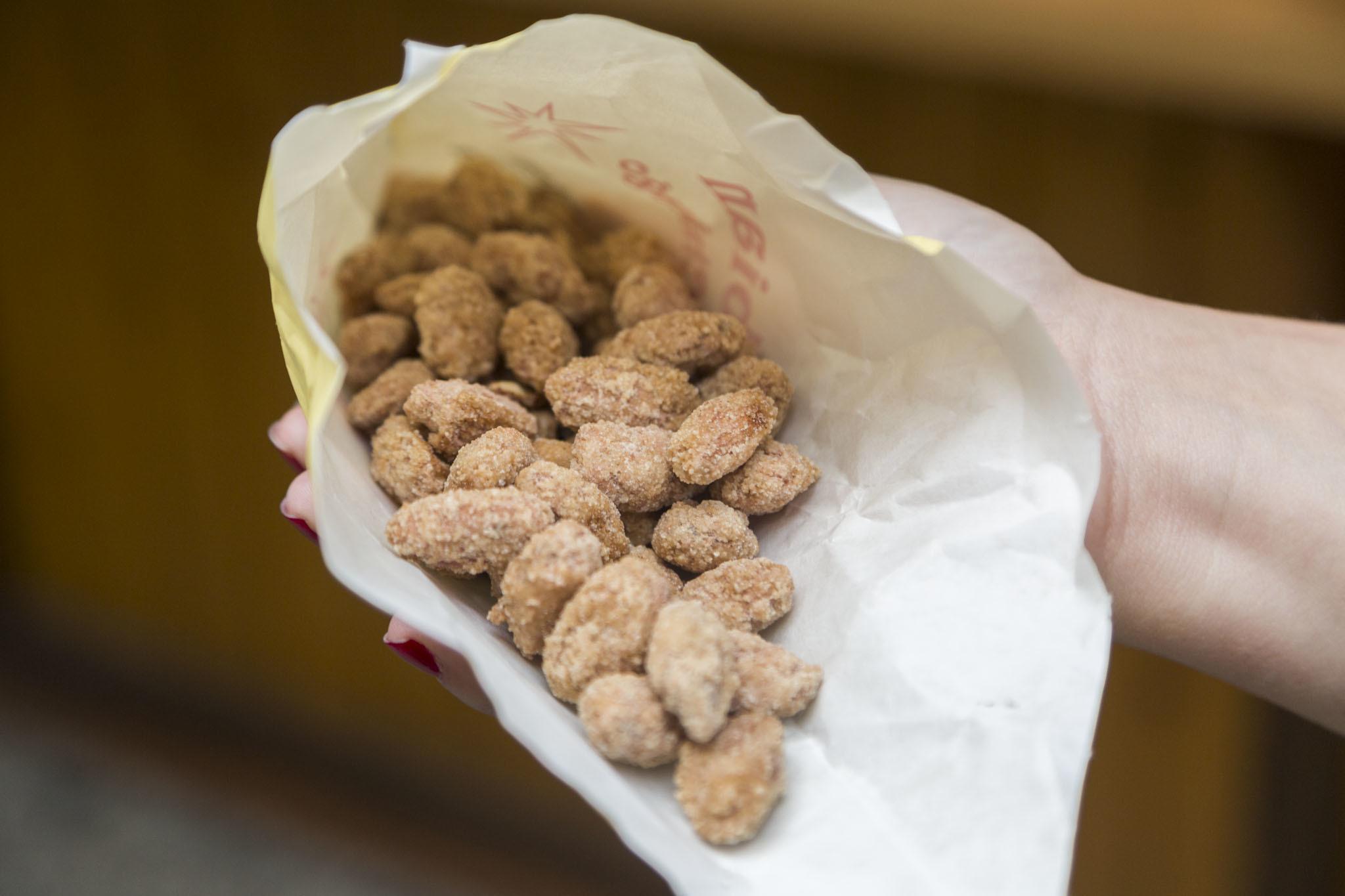 Gingerbread almonds ($7 for a snack size, $13 for a medium and $17 for a large) at Sweet Swabian (booth #19): The sheer variety of roasted nuts here is, well, nuts. But the booth smells amazing and serves these sweet gingerbread almonds that are crisp—we can't get enough.
---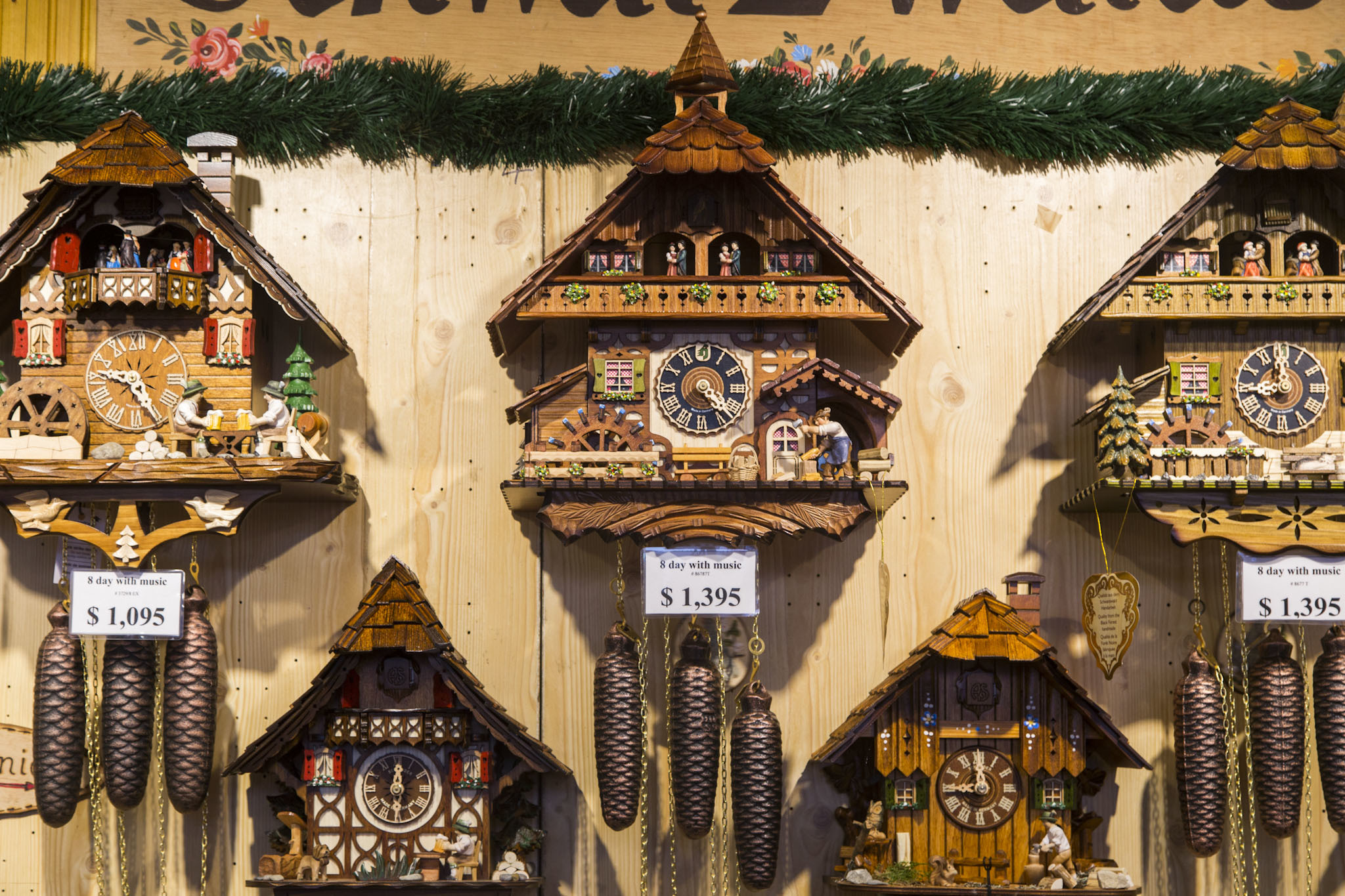 8 Day Chalet Black Forest cuckoo clock ($1395) at Fehrenbach Black Forest Cuckoo Clocks (booths #5, #30): Go ahead, splurge a lot. After all, that's what Christkindlmarket is for, right? We can't resist these intricate beer garden clocks.
---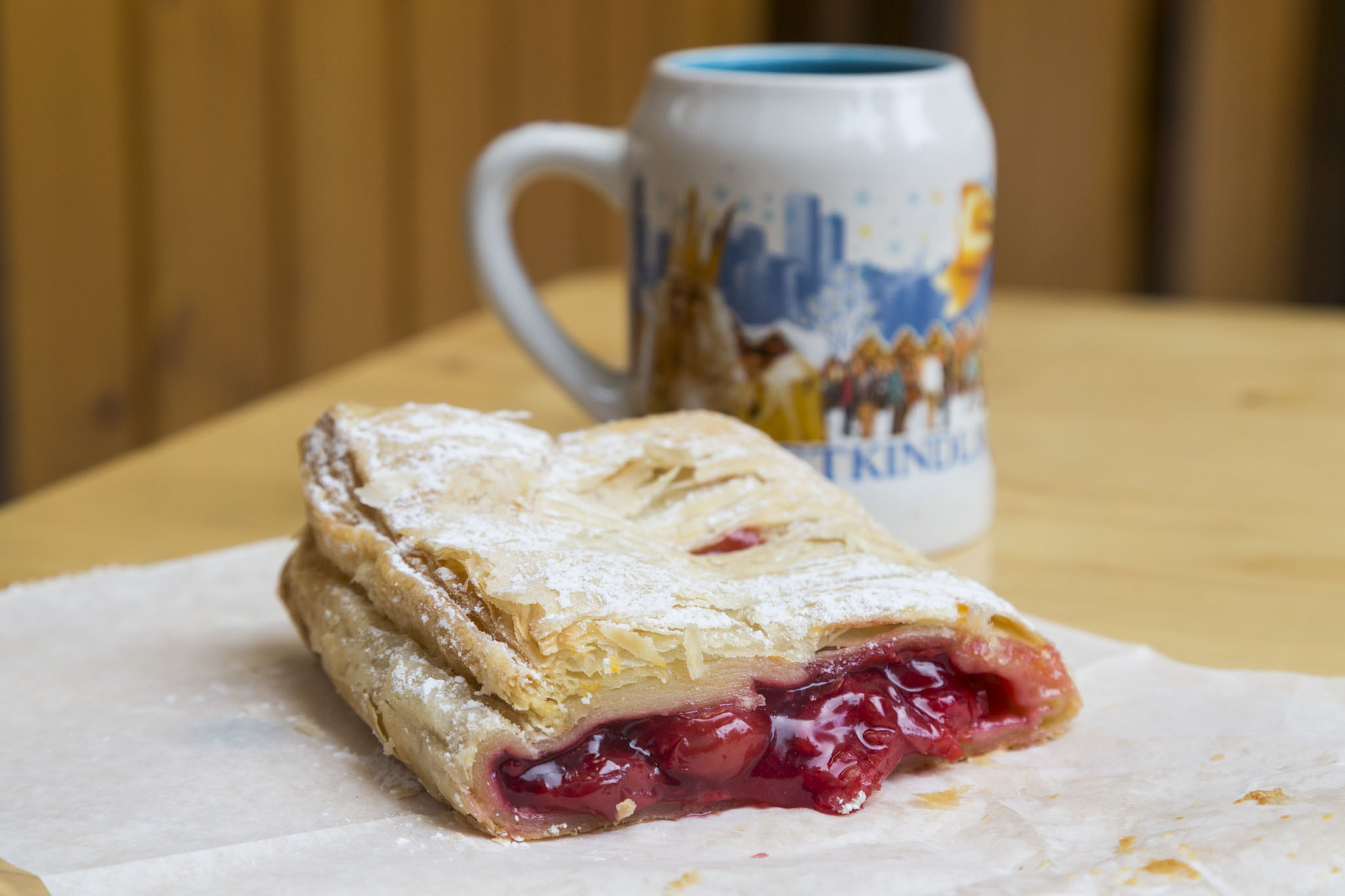 Cherry strudel ($7) at Helmut's (booth #7): You'll find all types of strudels here, but we reccommend the cherry, with a flaky pastry crust and tart fruit inside.
---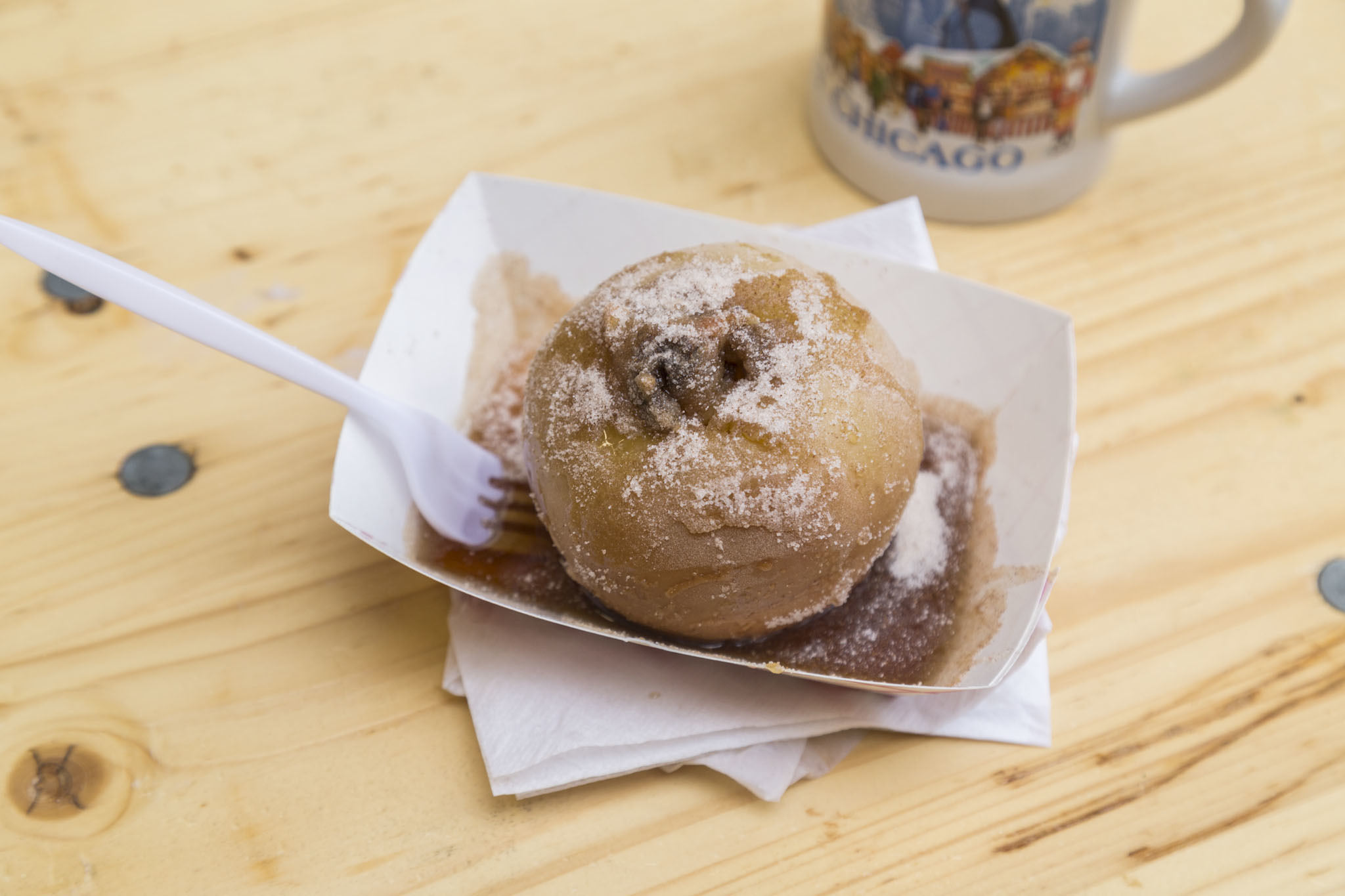 Grandma's baked apple ($5) at Chocolate Covered Treats & Baked Apples (booth #20): This sugar-bomb of a treat is a tender baked apple covered in sugar and syrup.
---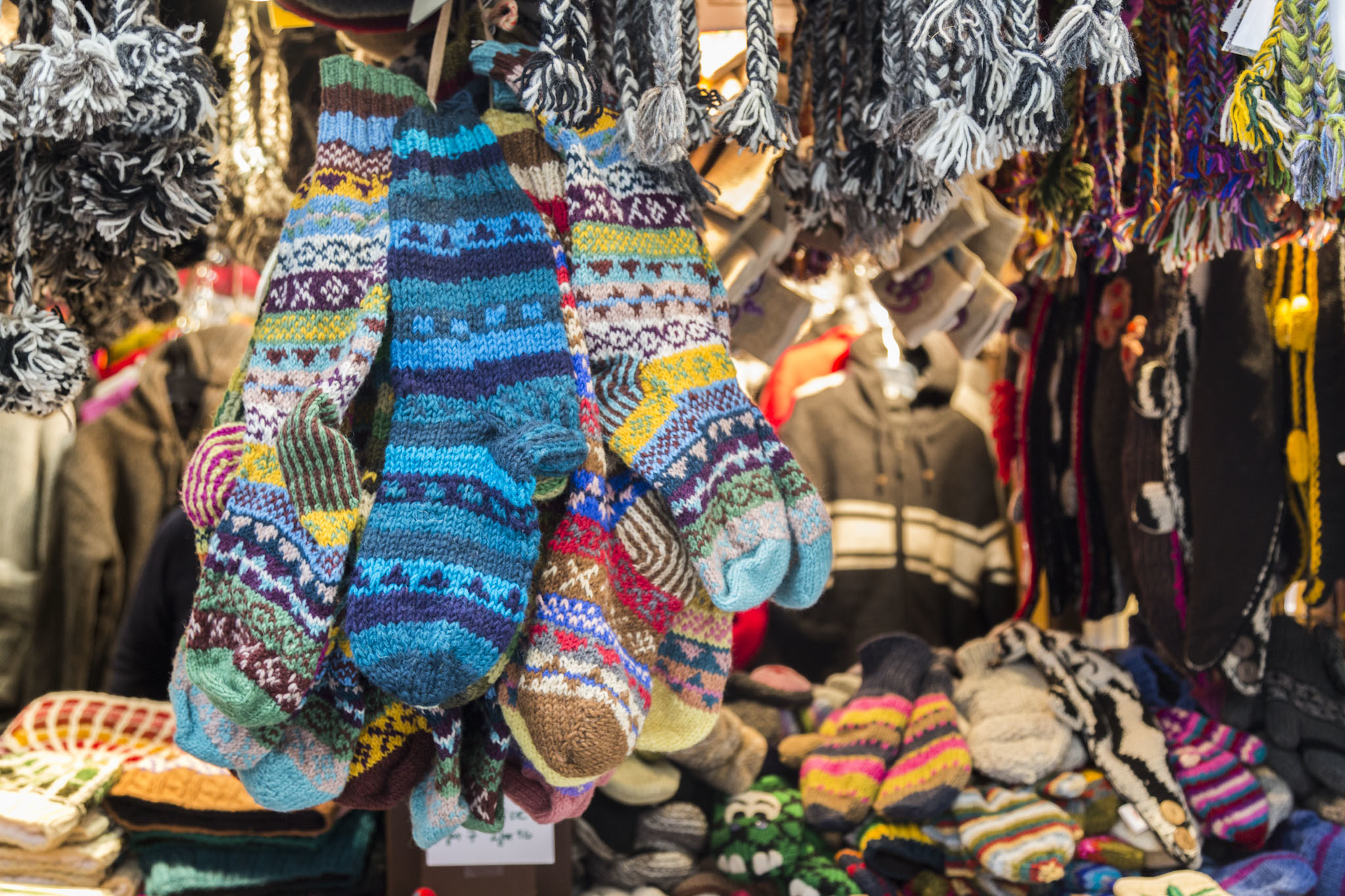 Socks ($25) at Himalayan Chai (booth #44): If you're looking for a new pair of slippers, house shoes or house socks, Himalayan Chai will have you set with these tall stockings in a variety of colors and patterns.
---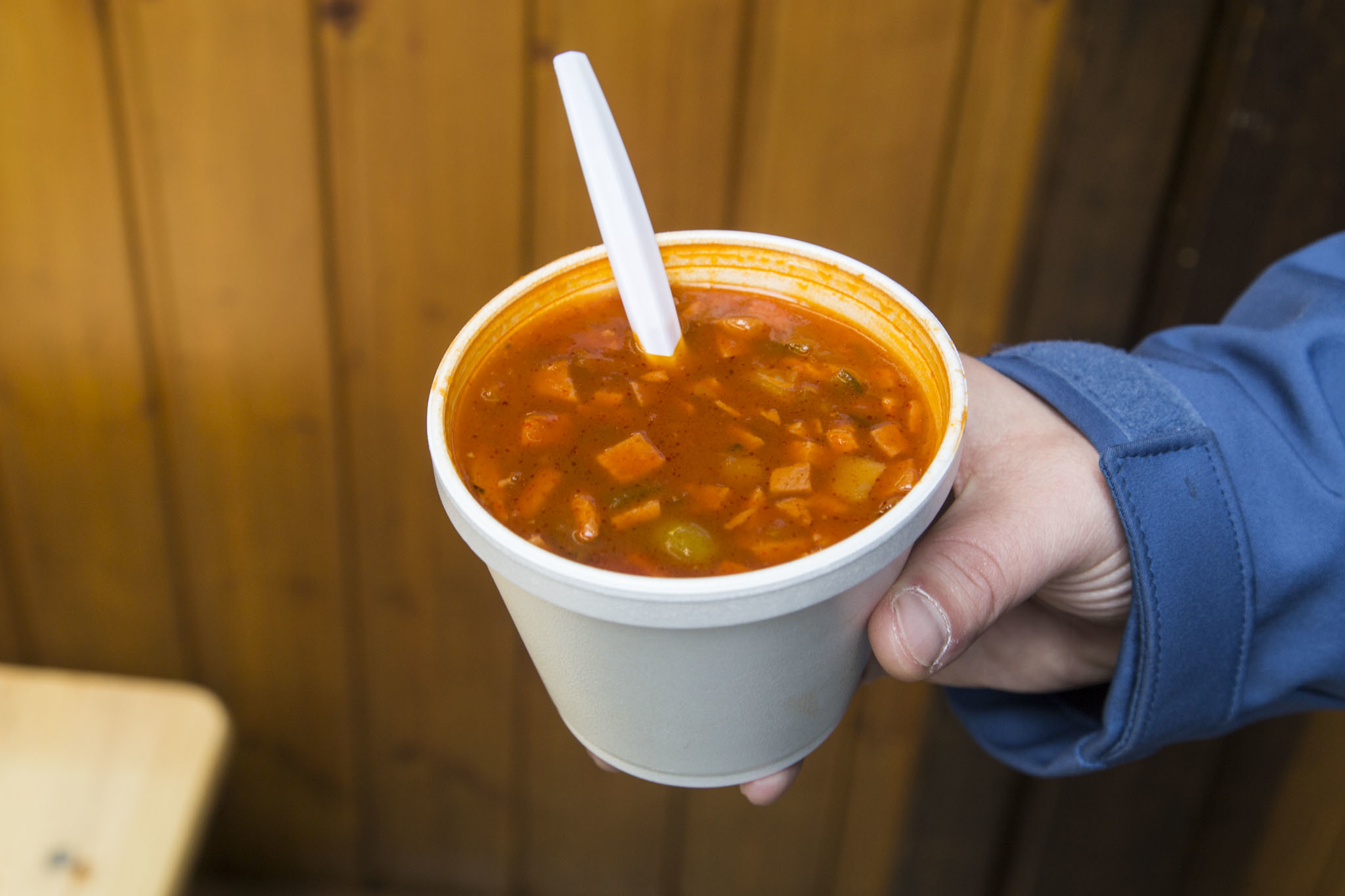 Soljanka Soup ($6) at Traditional German Food, LLC (booths #17, #27): On especially cold days warm up with soljanka soup, featuring a tomato broth with a hint of spice and filled with onions, peppers and pieces of sausage.
---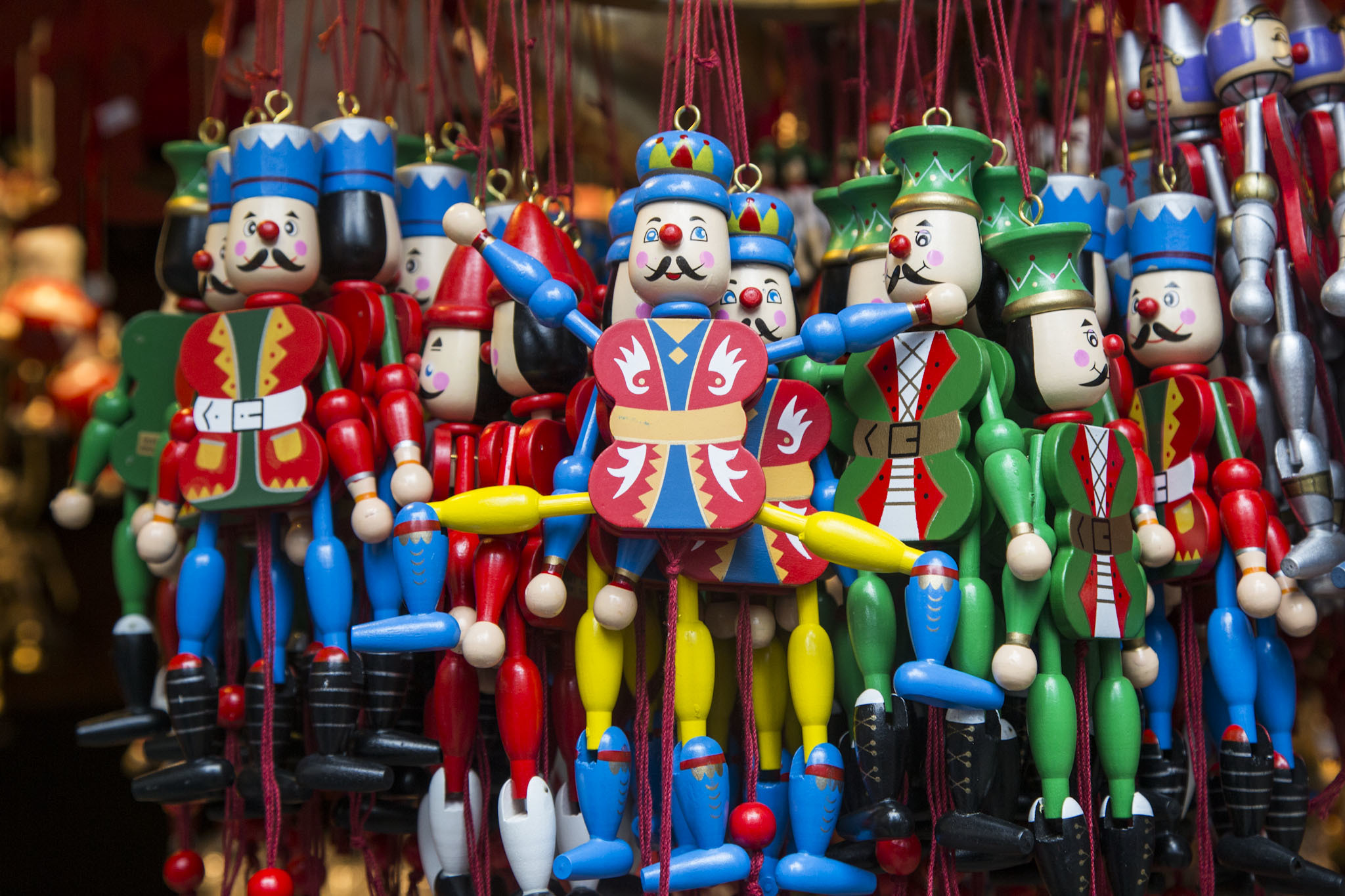 Jumping Jack ornaments ($19) at Bavarian Workshop (booth #33): Add a bit of fun whimsy to your Christmas tree with these Jumping Jack ornaments that dance with the pull of a string.
All photographs: Jaclyn Rivas