Every October, the city plays host to Chicago Ideas Week. But there are 51 other weeks in Chicago for new ideas—some brilliant, some inane. We look back on 12 months of brainstorms and dim lightbulbs above heads to list the best and worst ideas of 2014. Here are the civic initiatives, restaurant concepts, parks, mascots, contracts and happenings we found to be inspired—and just plain dumb.
Good ideas in 2014
Skating ribbon at Maggie Daley Park
Ice skating ovals are so 20th century. This meandering circuit, which opened last weekend, looks way more fun.

Grant Park skate park
Just open last week, this gorgeous rolling landscape of cement and rails near Michigan and Roosevelt is a dream for nose blunt slides and 50/50 grinds.

Great new restaurants in unexpected neighborhoods
Not everything has to be in Logan Square or the West Loop. We granted 42 Grams five stars (and Michelin recently gave it the coveted two). And it's in Uptown! We also loved mfk. in Lincoln Park.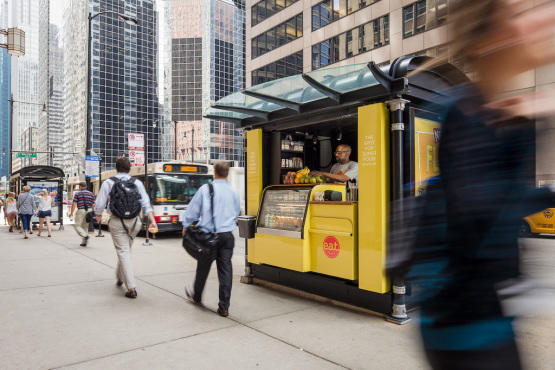 Converting vacant Loop newsstands into food kiosks
The menu for the e.a.t. lunch stalls was designed by former Frontera Grill chef Shaw Lash.
A Whole Foods in Englewood
Work started in July on the $22 million store at 22nd and Halsted. Finally, some gourmet groceries on the South Side.

Tearing down the Wilson stop
Hopefully this gets rid of the ghosts and rats and rat ghosts.
New music venues… south of downtown
The Promontory and Thalia Hall (your Best Music Venue on the South Side) are awesome new additions to the city's stable of music venues.
Slippery Slope and its bottled cocktails
In May, Logan Square got the skeeball nightclub it needed, now home to regular nights like Slo 'Mo… and there's no need to wait for a craft cocktail.

Putting Block 37 to use
Sad, largely abandoned malls should be left to the suburbs, not State Street. This year, the shopping space played host to the Nosh food market and a Lollapalooza art event and party. Coming soon: a luxury movie theater.
Getting away from the IPA
Local microbreweries have been killing it lately, and we are especially enamored with unexpected varieties like Off Color's creamy and tart Troublesome gose, Forbidden Root's spiced Sublime Ginger, Moody Tongue's Shaved Black Truffle Pilsner and Marz's Pho Porter. Yes, as in the Vietnamese soup. Pale ales are so 2012.
A new iO Del Close Theater
Hey, now you don't have to deal with drunk Cubs fans when going to catch some comedy! Also, the capacious new iO spot near North/Clybourn is lovely.
Bohemian House
The restaurant brought a largely unrepresented cuisine (Czech food) and uncommon level of comforting charm to River North.
Recycling a bridge for the 606
The forthcoming elevated park relocated an overpass from Ashland to Western. Not that's reusing.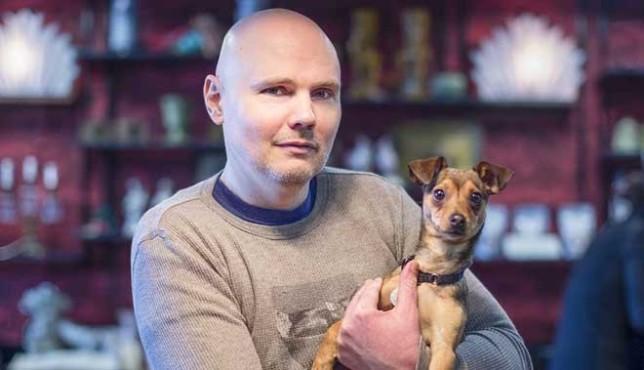 Billy Corgan cuddling pets
His new Smashing Pumpkins album is receiving his best critical reviews since the '90s. Despite what Anderson Cooper says, we believe it's all residual goodwill from hugging a couple cats on the cover of Paws Chicago. The rocker showed his lighter side.
The Shedd adopting an orphan sea otter
Who's a good baby sea otter? Who's a good baby sea otter? You are!
Closing Hot Doug's. For good.
Go out on top, we say. Thankfully, Sohn's integrity means we don't have to suffer through watered-down (pink-slimed–down?) franks at Hot Doug's franchises in O'Hare, Navy Pier and Wrigley.
Bad ideas in 2014
Great Chicago Fire Festival
Turns out, water and fire do not mix. Maybe try again in Cleveland?
Ventra public transit fare cards
Try again. Keep tapping. Third time's a charm. Also, who trusts this thing as a debit card?

The George Lucas Museum
This weird space tent intended to house Norman Rockwell paintings on our lakefront is the Greedo-shot-first of building projects.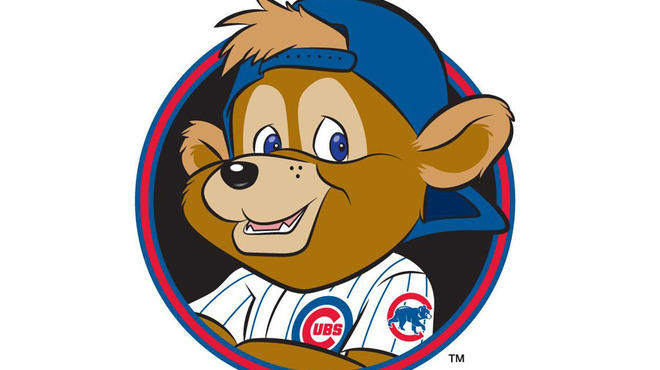 Clark the Cub
The pantsless mascot nobody asked for and nobody loved failed to break the curse. Your turn, Joe Maddon! (Please wear pants.)
Haunted house on a barge
In a bad year for barges, this Navy Pier fiasco was more slapstick than spooky. Why couldn't Bubba Gump's sink?

R. Kelly cameo with Chance the Rapper at Lollapalooza
This year, Bill Cosby's career went down in flames. So why do we continue to applaud this guy?

Expanding Riot Fest
Humboldt Park is not a wide open space like Grant Park, and it resulted in a music festival that was too spread out, too circuitous. The damages done to landscaping took months to fix, too.

Dee Snider as our city's holiday ambassador
Wait, why is the lead singer of New York's Twisted Sister lighting our Christmas tree?
Next Chicago Steak
Just not a good theme in a city renowned for steakhouses.

$10 cold-pressed juice in Logan Square
Owen & Alchemy might fly in San Francisco, but we don't have nearly as many flaky tech millionaires. Also, they kind of tasted like lawn clippings.

Sexist beer labels
Just stop.

Brendan Sodikoff's odd new spaces
The heretofore infallible Hogsalt Hospitality made some odd moves with its new eateries. The sadly ill-fated Dillman's split into Cocello and a TBA space. Doughnut Vault expanded to a second location in an office building with no street presence. And then there's the takeover of the California Clipper, which was meant to house a movie theater…no, a tobacco shop…okay, maybe just a "clean" "speakeasy"?

The name "Beermiscuous"
We love, love, love this place, but so hate to say the name out loud.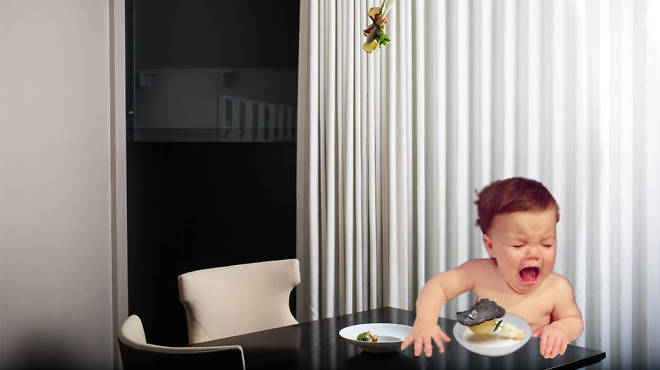 Bringing a baby to dinner at Alinea…
…and said restaurant subsequently acting like a baby about it on social media.
More new EDM festivals
The almost totally unattended Third Rail was a first nail in the EDM coffin, and the following Riverwest Music Festival pissed off partiers with a sly hidden VIP fee to watch headliners.

Jay Cutler contract extension
To kick off the year, this pick-tossing fumblebag signed a seven-year, $126 million extension, making him the highest-paid player in the NFL in 2014. Happy drinking, Bears fans!
See the best 2014 ideas from around the world, as chosen by our global Time Out staff.
Comments