The day of days for stoners across the world has arrived. If you're in Chicago on 4/20 and are "partaking," there's no reason why you shouldn't have an amazing time. The city is filled with scrumptious munchies, trippy art exhibits and enough strange events to throw you into a coughing fit. Here are our best bets for enjoying the day in town.
Laugh at the Leafly Comedy Tour
Leafly, the Yelp of pot strain reviews, is hosting a night of laughs on 4/20 at the Vic with a lineup that includes Chris D'Elia and Ron Funches. It's completely free, allowing you to save some green (we'll let you decide what to do with it).
Have your face melted by Freddie Gibbs
Freddie Gibbs is one of the most blunt voices working in hip-hop today—his rhymes are simply dank, and a chance to see him live at Thalia Hall on weed aficionados' favorite day of the year is one shouldn't miss.
The Museum of Science and Industry's permanent Numbers in Nature: A Mirror Maze exhibit is pretty amazing, but if you spark up before a trip to the Hyde Park museum, your brain might break in the best possible way.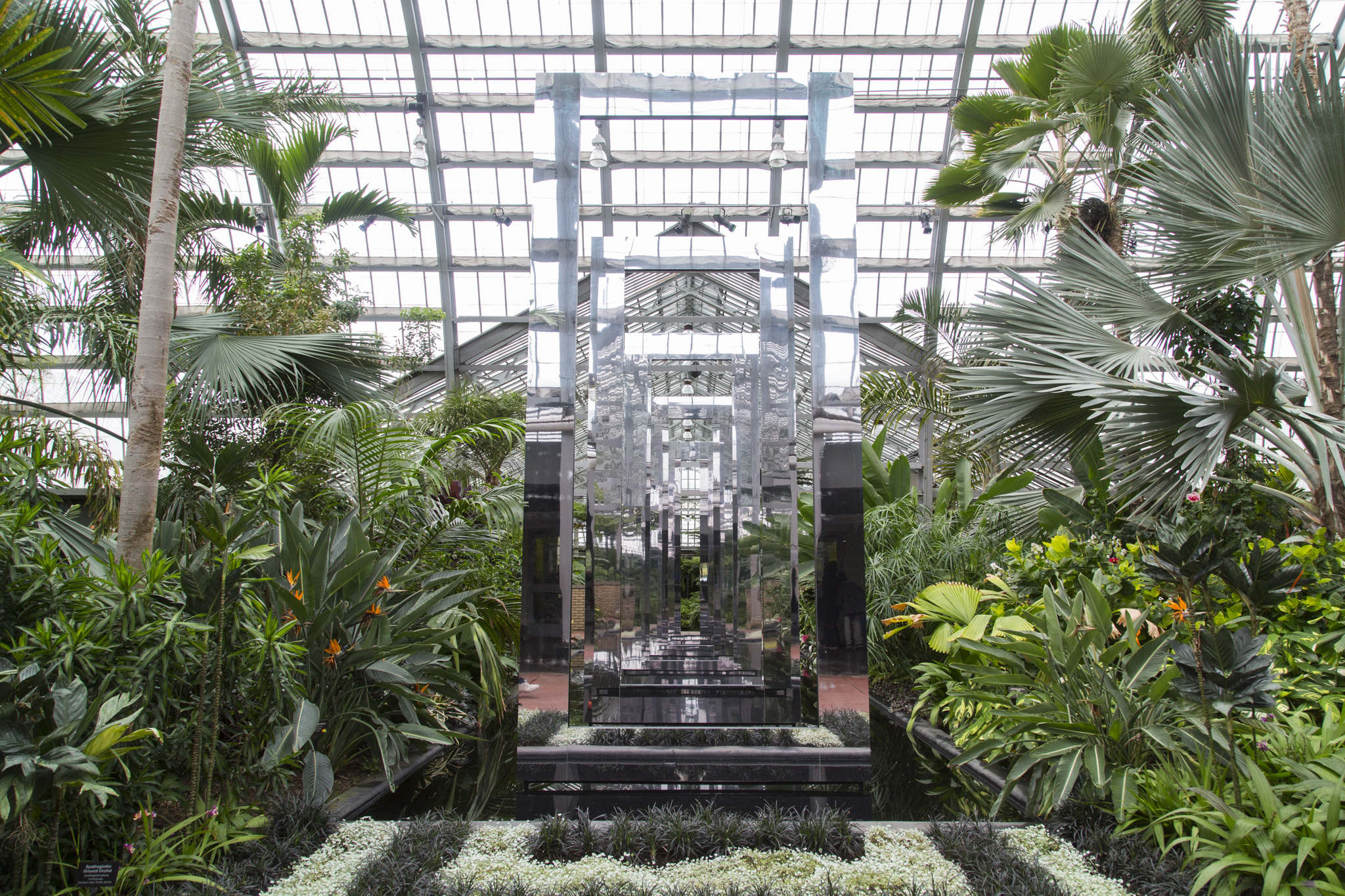 Check out the Solarise installation at Garfield Park Conservatory
The Garfield Park Conservatory houses thousands of types of plants, but not marijuana (as far as we know). There is, however, a trippy art installation by local artist duo Luftwerk that will make you wonder who is a plant, who is art and what it even means to be human, man.
Chicago is chock full of great smoke shops for all of your cannabis—er, water tobacco—needs. Shops tend to offer some dope specials and sales on 4/20, so if you've been looking for a new piece of glass, today is your best bet.
Play in an air hockey tournament at Emporium
If you're confident that you can participate in an air hockey tournament without spacing out at the table, then head over the Emporium's Logan Square location for the arcade bar's weekly event. The owners of the place also run Modern Cannabis, a medical marijuana dispensary located next door.
Rick Bayless published a recipe for "4/20 Tacos" on Monday in which he assured his followers that he doesn't put weed in his restaurant's food. However, that doesn't mean that the celebrity chef doesn't toke up on occasion. The video of him demonstrating the recipe is filled with giggles and puffs of smoke—you can make whatever assumptions you'd like from there.
Call a totally random person in Sweden
A new Swedish tourism campaign allows anyone in the world to be connected to a random person in Sweden for a delightful conversation. If you're looking to chat with a person on the other side of the Atlantic, call 46-771-793-336 (American callers should dial 011 first)—they'll probably be pretty interested in hearing about the holiday.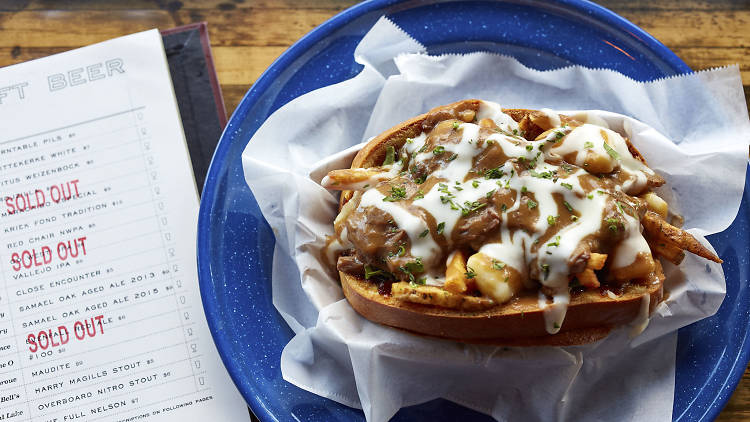 Munch on some dank stoner foods
You're not doing 4/20 right unless you're consuming copious amounts of greasy, filling foods. Luckily, Chicago is home to enough munchies to satisfy a stoned whale.
Mindy Segal is a dessert mastermind, and her Bucktown restaurant exemplifies her talent. This year, the James Beard award-winning chef has started to develop a line of marijuana edible products that will be available at licensed dispensaries across Illinois, so you might as well support her restaurant on 4/20.
Get the best of every cusisine
Every neighborhood in Chicago boasts a great lineup of food options, but if you're in an elevated state this 4/20 you definitely deserve the very best that the city has to offer. Whether it's sushi, Italian, pizza or Mexican, we have the skinny on the best food that the city has to offer. We spend most of our time uncovering the dopest grub in town, and if you don't already use Time Out as a resource, 4/20 is a great time to start.
Impulse buy a ticket to our bomb dessert festival on Sunday
Do you love sweets? Are you a fan of shoving your mouth full of food at tasting events? Are you super blazed right now? Well, we're hosting a dessert extravaganza dubbed Treat Yo' Self this Sunday, and we're going to shamelessly plug it while we have you in a vulnerable and munchie-craving state. Tickets are $25, and guests will be able to gorge on treats from eight Chicago restaurants, sip on beer and get a free massage or fortune reading. We will not blame you if you show up a bit... loopy.