What curse? The Chicago Cubs buried all talk of ghosts and goats Wednesday night with a win in Game 7 against the Cleveland Indians, coming back from a 3–1 deficit (yes, Cleveland, that was 3–1) to win their first World Series championship since 1908.
Bringing home the Commissioner's Trophy caps a truly joyful season in which the Cubs shook off the mantle of losers, but proved they were more lovable than ever. We've compiled some of our favorite moments of the year, from spectacular in-game plays to endearing off-field antics.
April 1: In a pre-season April Fool's prank/promo, Kris Bryant and Anthony Rizzo introduce their new venture, the Bryzzo Souvenir Company.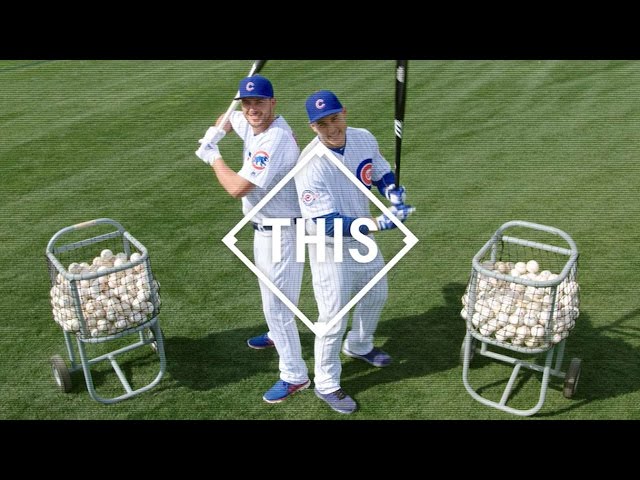 April 21: 2015 Cy Young winner Jake Arrieta throws a no-hitter against the Cincinnati Reds, the 15th in Cubs history.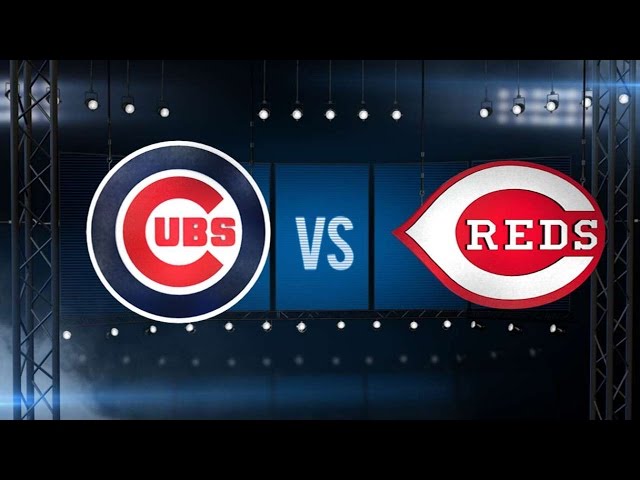 May 1: In true Joe Maddon style, the Cubs skipper has the team dress in wacky suits for their first themed road trip of the year.
If you look hot, you wear it. pic.twitter.com/vhDqEr3A9X

— Chicago Cubs (@Cubs) May 1, 2016
May 8: Javier Baez hits a walkoff home run to complete a sweep of the Washington Nationals.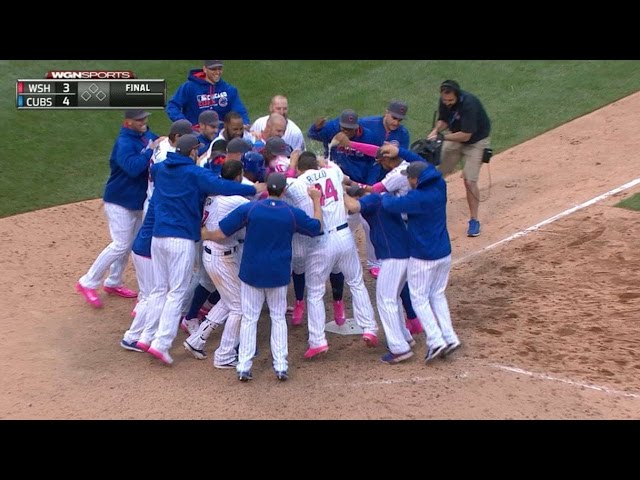 June 18: Baez masters the art of dirt swimming to avoid a tag against the Pittsburgh Pirates.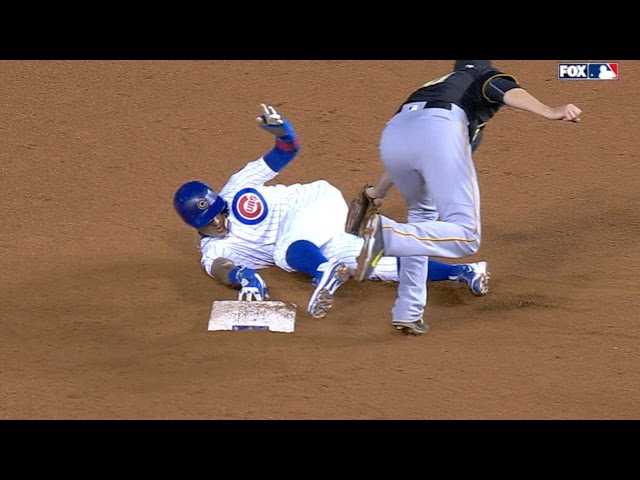 June 19: Catcher Willson Contreras hits a first-pitch homer in his first big-league at-bat.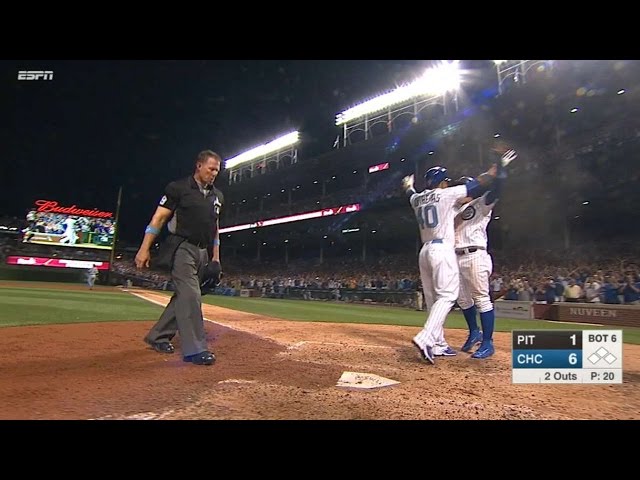 June 27: Bryant homers three times in a single game against the Reds.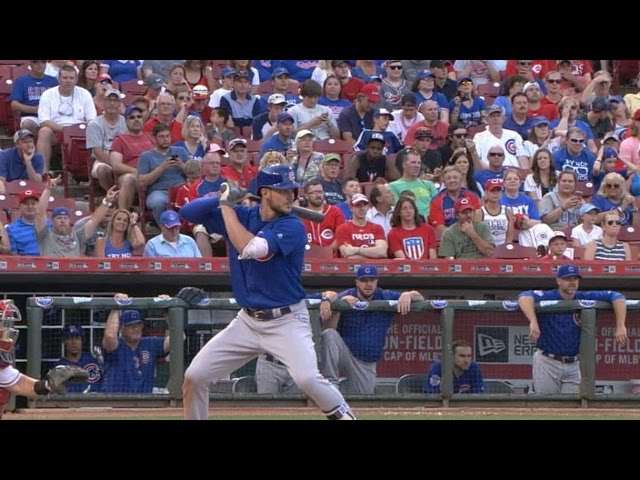 June 28: A bit of creative management by Maddon leads to pitcher Travis Wood playing catch in left field.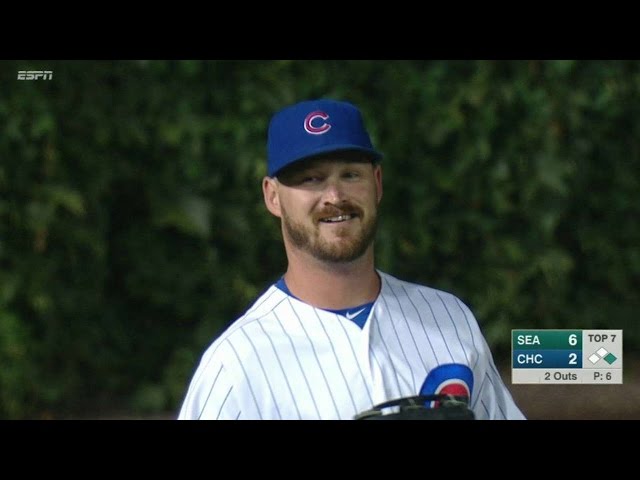 July 12: Seven Cubs are named to the All-Star Team. The National League's entire starting infield comes from Chicago: Anthony Rizzo, Ben Zobrist, Addison Russell and Kris Bryant.
Congratulations, 2016 #Cubs All-Stars!https://t.co/vVMTC9muxM

— Chicago Cubs (@Cubs) July 12, 2016
July 31: Pitcher Jon Lester, who has a career batting average of .064, beats the Seattle Mariners with a walkoff bunt.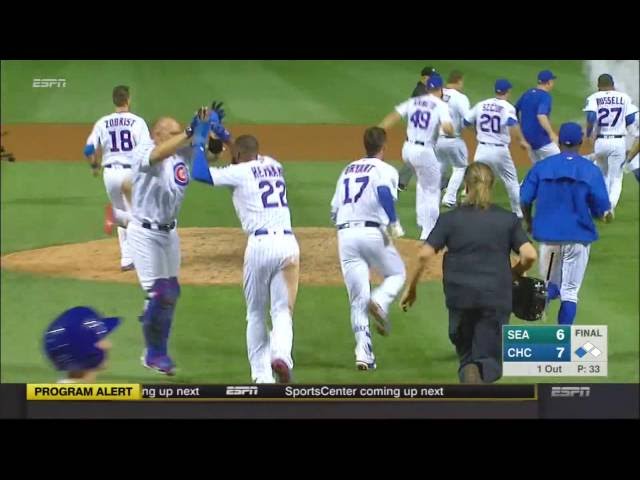 August 16: Rizzo climbs onto the right field wall to make a catch in the stands during a double-header against Milwaukee.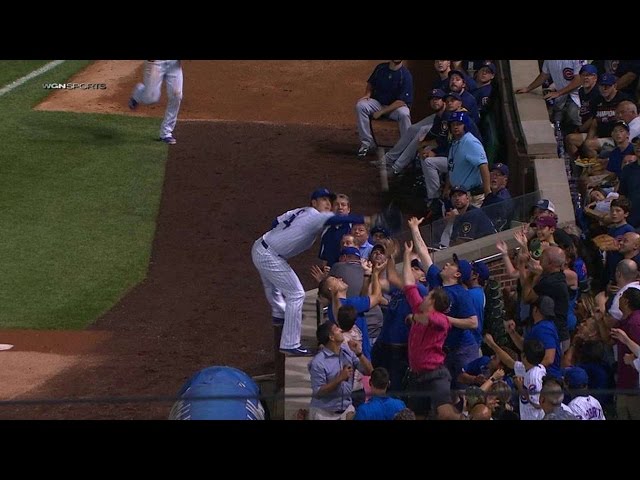 August 31: Addison Russell makes an impossible running catch against the Pirates.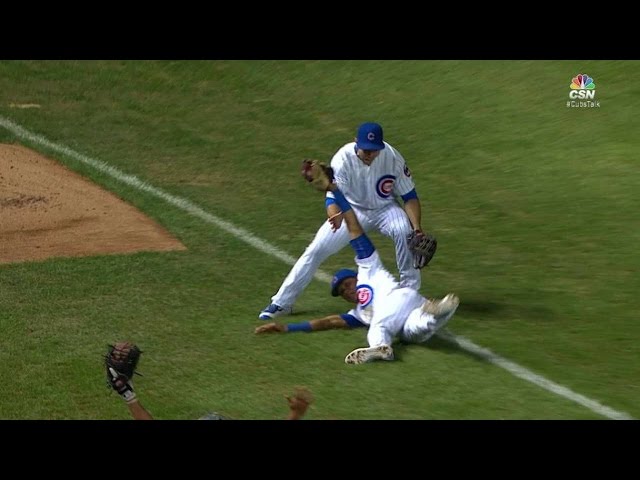 September 17: Ben Zobrist rides his bike to Wrigley Field in full uniform and PF Flyers.
October 15: Miguel "We Are Good" Montero hits an epic grand slam in Game 1 of the NLCS against the LA Dodgers.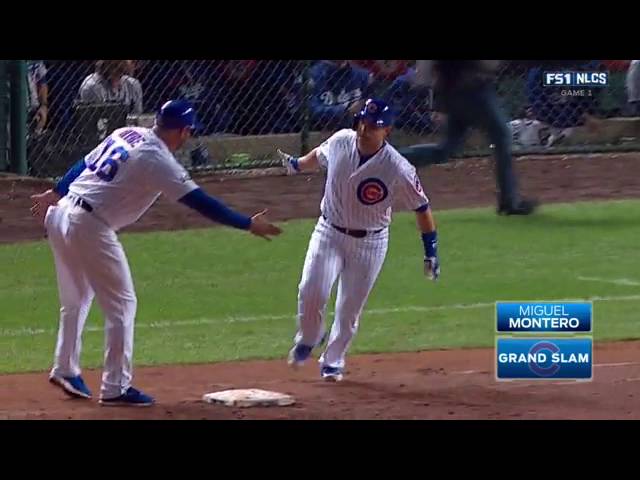 Also October 15: Baez steals home, because Javy gonna Javy.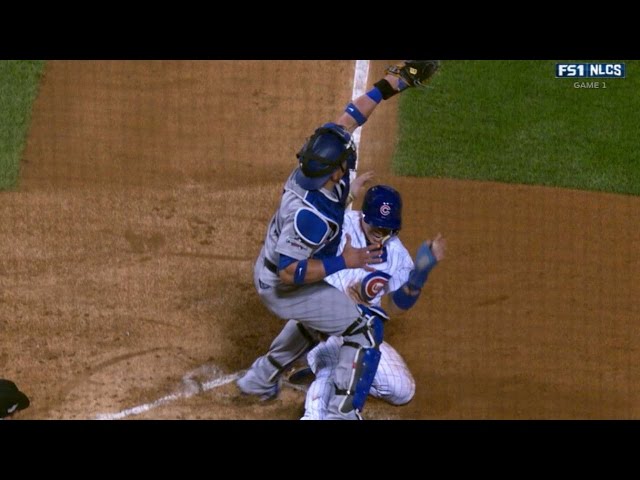 October 27: Kyle Schwarber's teammates recreate the slugger's Schwarber Shuffle from high school show choir.
We can't all be like @kschwarb12. pic.twitter.com/GQR90v9hyc

— Chicago Cubs (@Cubs) October 27, 2016
October 28: Entering the first World Series game at Wrigley Field since 1945 with bases loaded and one out in the 5th, pitcher Justin Grimm gets Francisco Lindor to hit into a 4-6-3 double play and celebrates with a 93-mph fist pump.
November 1: Addison Russell hits the first grand slam in a World Series game since the White Sox's Paul Konerko in 2005; Russell is the youngest player to do so since Mickey Mantle. His six RBI tie the record for a World Series game.
Exit velo: 108 mph
Distance: 434 feet@Cubs fans: PSYCHEDhttps://t.co/MgV8QeggMo https://t.co/8IqTxryQIc #Statcast

— #Statcast (@statcast) November 2, 2016
Want more? Sign up here to stay in the know.