Thousands of people mustered the energy to show up for the final day of Lollapalooza, and the acts on the bill reciprocated with another afternoon of memorable sets. Whether you showed up early to experience every moment of the gigantic festival or just came in time to catch Arcade Fire, Sunday proved to be a worthy conclusion to the four-day music marathon. While you're resting your feet and marking the calendar for next year's fest (August 2–5, 2018, in case you were wondering), take a look at our favorite moments on Sunday at Lollapalooza.
RECOMMENDED: Our complete guide to Lollapalooza
1. Charli XCX's '90s dance party
Charli XCX may have been playing a mid-afternoon set, but she performed with the commanding attitude of a headliner. Naturally, things started with her irresistibly catchy, breakout vocal performance on Icona Pop's "I Love It." (You know, the one where she personifies millennial youth nostalgia and sings, "You're from the '70s / But I'm a '90s bitch.") That wasn't the last nod to the '90s in the set. Clad in shiny silver parachute pants, she covered the Spice Girls' "Wannabe" with the help of special guest and pop peer Halsey. Near the end of her performance, Charli brought out Chicago rapper CupcakKe, whose absolutely filthy lyrics only egged on the crowd. Getting an audience to dance their asses off mid-afternoon on day four of Lollapalooza is a challenge, but Charlie XCX was up to it.—Grace Perry
---
2. The formidable following of Noname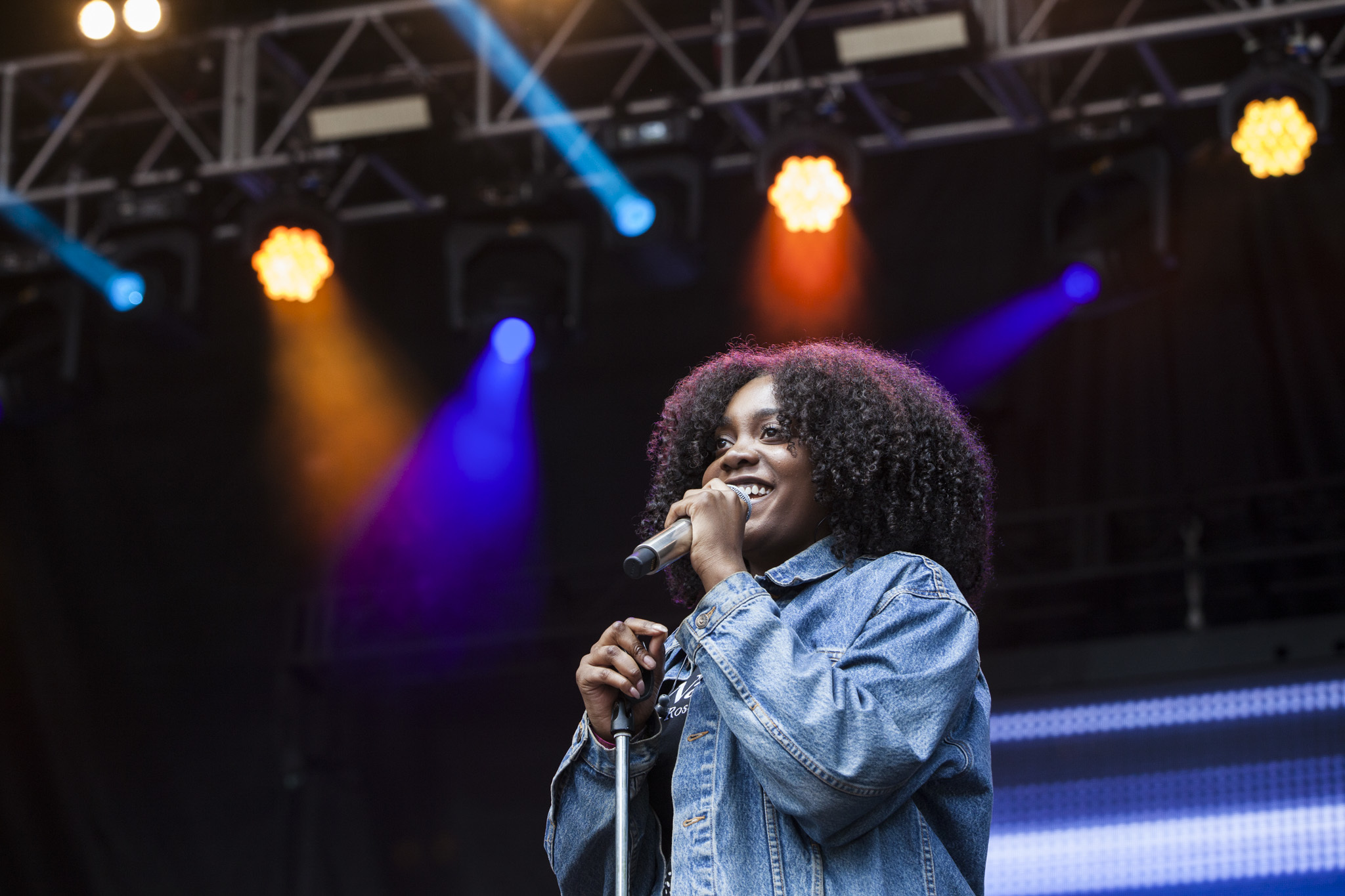 Chance the Rapper was the name on everyone's lips this weekend, but other corners of Chicago's hip-hop scene were also represented at Lollapalooza, with acts like Vic Mensa and Kweku Collins turning in sets in their hometown over the past four days. Sunday brought one of the city's leading female voices into the mix, as Noname made her debut on the Pepsi Stage—an impressive rise to prominence, considering that her debut project, Telefone, was released during last year's Lolla. Even she found the turnout for the mid-afternoon set a bit surreal, asking, "Has anyone in this crowd heard Telefone?" to a resounding cheer. Not only had they heard it, most in attendance seemed to know every word, bolstering Noname's subdued but meticulous flow. While performances of tacks like "Vibe" and "All I Need" were exciting to hear, it was her subversive take on a Notorious B.I.G. lyric that stuck with me, as she implored her fans to "love women, get money."—Zach Long
---
3. Arcade Fire's nostalgic return to Grant Park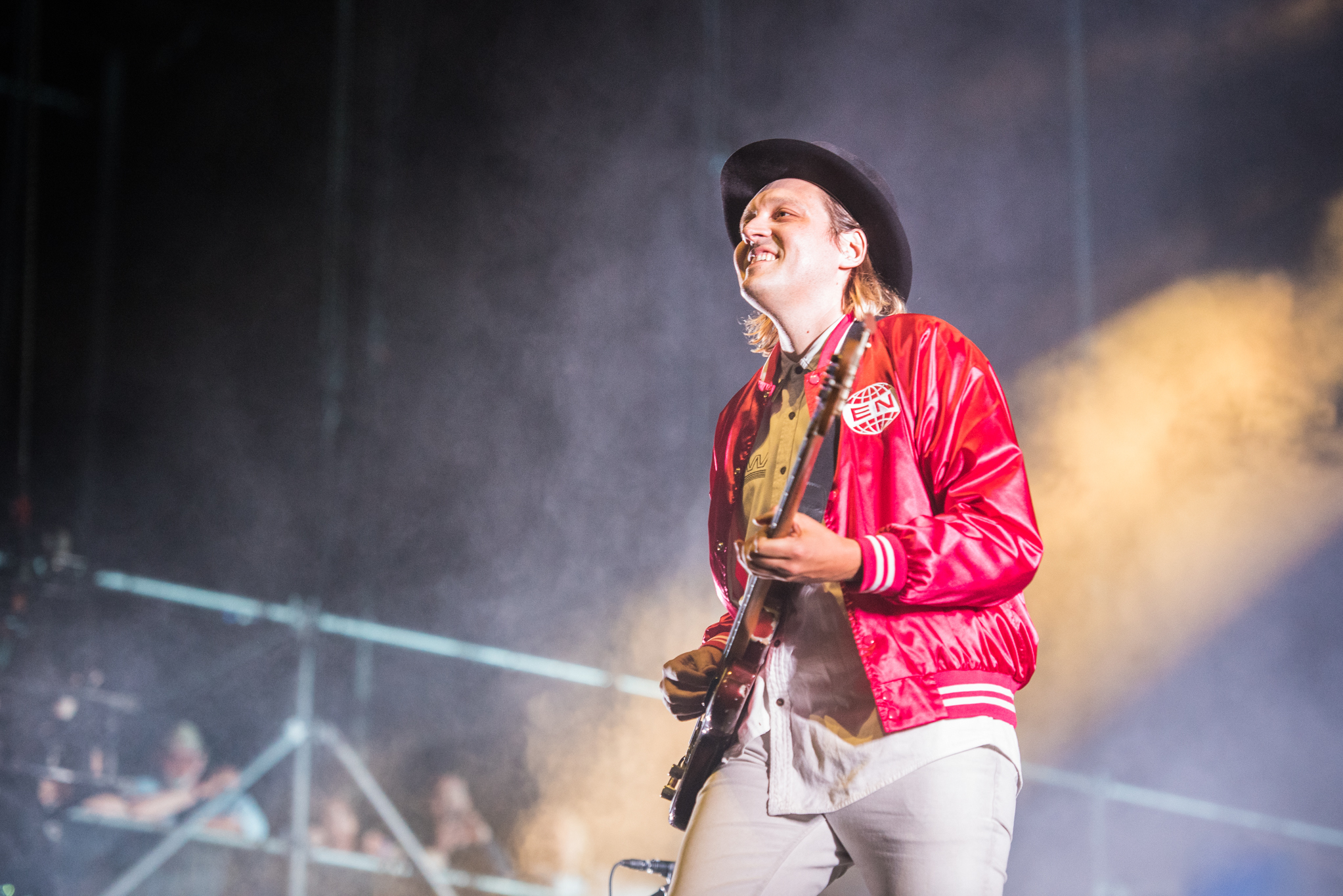 Arcade Fire's headlining performance closed out the festival on a positive, fun, uplifting note, serenading the crowd with music you can dance to or, well, not. And you know what? After four days of trekking up and down Grant Park, the option to just stand still and listen to excellent musicians is exactly what many in the crowd (ahem, I) needed. After opening with "Everything Now," the title track of its latest record, the group transitioned into the slinky, all-too-familiar bass line of "Rebellion (Lies)" off its venerated debut record. The trip through the band's catalog only intensified from there. Arcade Fire still takes the energy of a garage band, combines it with the jovial spirit of a second line marching band and applies the chops of a music conservatory grad, resulting in a rabble-rousing group of rockers with contagious energy that manages to make the clarinet look cool. "We sort of mark time by playing here at Lollapalooza," frontman Win Butler told the crowd, noting that the band played Lolla while touring behind both Funeral (2004) and The Suburbs (2010). Given the age and enthusiasm of the crowd, I'd guess many audience members were at those shows. Which is to say, if Lolla means a lot to Arcade Fire, the band certainly means a lot to Lolla-goers. That mutual affection shined through tonight.—GP
---
4. The winning combination of wine and popsicles
Cupcake Vineyards' Uncorked Wine Lounge might be the most unabashedly basic spot at Lollapalooza, but hey, no shame. Selling a solid selection of reds, whites, prosecco and rosé (as well as frosé!) by the glass or pitcher, Cupcake kept much of Lolla buzzed for four days straight. At the Wine Lounge, all purchases came with a free popsicle from the Cupcake Vineyards wine truck. We weren't exactly craving a popsicle on Friday or Saturday, but when temperatures warmed up, cold rosé paired with a strawberry-lime popsicle absolutely hit the spot. Lollapalooza's food and drink game isn't outstanding, but thoughtful touches like this demonstrate that interesting options are available to those who seek them out.—GP
---
5. The hushed beauty of Sampha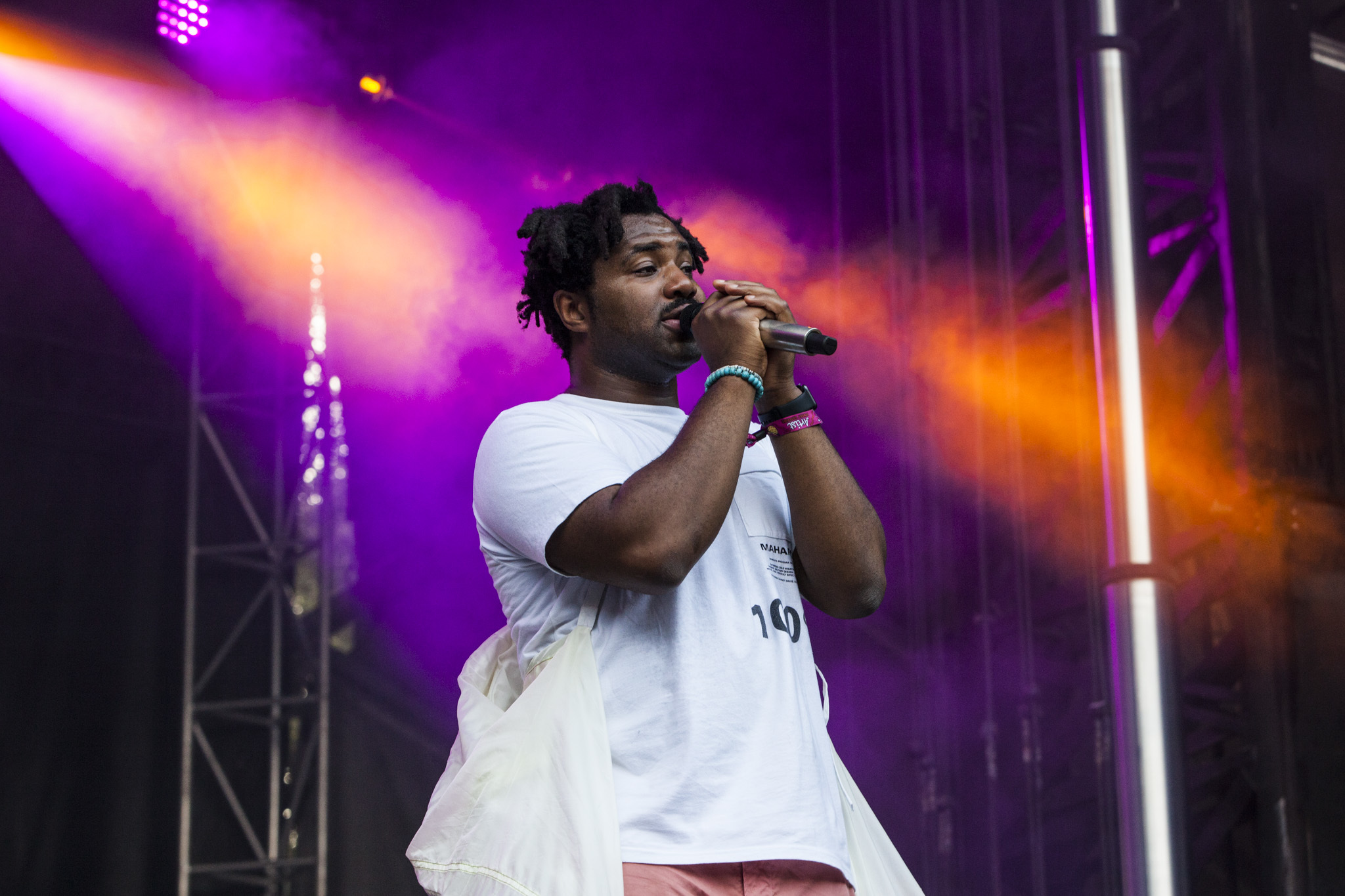 While the masses on the north end of the park climbed trees, fences and poles to get a glimpse of Lil Yachty's appearance on the Tito's Stage, Sampha kicked off his set on the nearby Pepsi Stage, offering a relatively subdued (and not terrifyingly crowded) alternative. The singer best known for his appearances on tracks by Drake, Solange and Kanye West got the chance to perform his own R&B ballads, aided by band that knew exactly when to hang back. While the entire set was a mesmerizing display of Sampha's silky vocal prowess, a rendition of "Too Much" provided a rare instance of intimacy at Lollapalooza as hundreds of fans listened quietly and intently to him as he wrapped his voice around a sparse piano melody—not even the distant thump of Perry's Stage could ruin the moment.—ZL
Want more? Sign up here to stay in the know.