Cooler temperatures and cloudy skies greeted attendees on Sunday at Pitchfork Music Festival. After another day packed with bands (and one unfortunate cancellation), the crowd thinned out as the end of the day approached and weary fest-goers finally threw in the towel after a long weekend (or just departed in time to catch the premiere of Game of Thrones). We stuck it out to the bittersweet end of the fest—take a look at our five favorite things from the final day of Pitchfork Music Festival 2017.
1. An early saxophone fanfare from Colin Stetson
Sunday mornings at any music festival are always a little sleepy, which is probably why Pitchfork scheduled a noisy saxophone player during the beginning of the afternoon. Colin Stetson can make a single sax sound like several instruments being played simultaneous, coaxing unearthly groans and squawks out of the woodwind instruments. He's a circular breather, so he's able to singlehandedly create flowing, continuous compositions that would leave a lesser player gasping for air. It's mesmerizing to watch in addition to being a good way to shake off any drowsy feelings and face the final day of the fest.—Zach Long
---
2. OkCupid's IRL dating station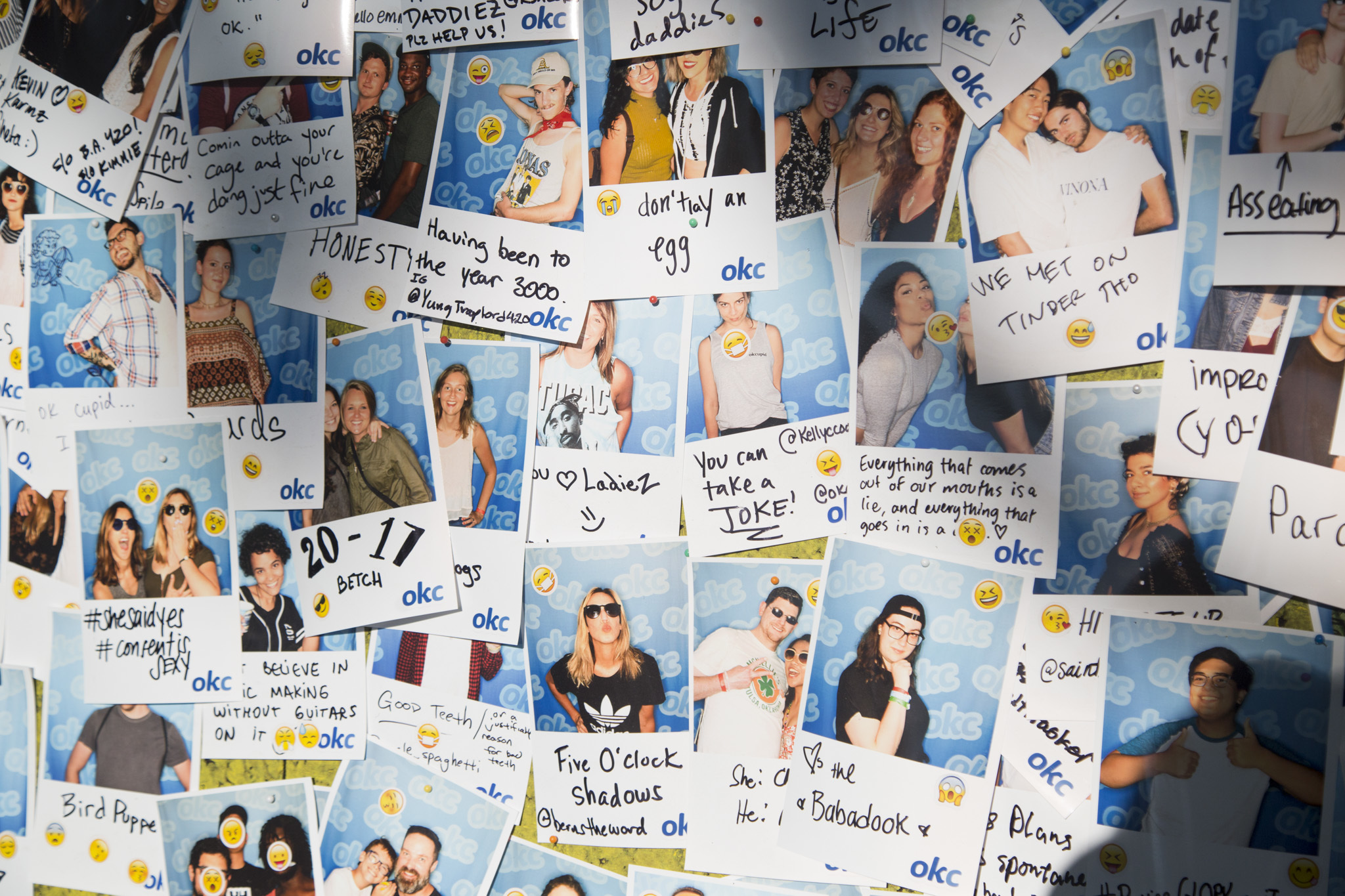 Everyone at Pitchfork looks so damn good—wouldn't it be amazing to get a date with one of those trendy strangers in the crowd? Dating website OkCupid was on-site at the fest to assist with our love lives, because simply striking up conversation with a stranger is totally out of the question. Over the course of the weekend, attendees took Polaroids and pinned them up in the OkCupid tent, with quips about what they're into, not into or absolutely loathe. Naturally, a lot of folks provided snarky or ironic answers, but we laughed nonetheless. Who knows whether OkCupid's attempt to bring their brand offline resulted in any love connections. Here's hoping for you, guy with the words "EAT ASS" written underneath his big, cheesy smile.—Grace Perry
---
3. Joey Purp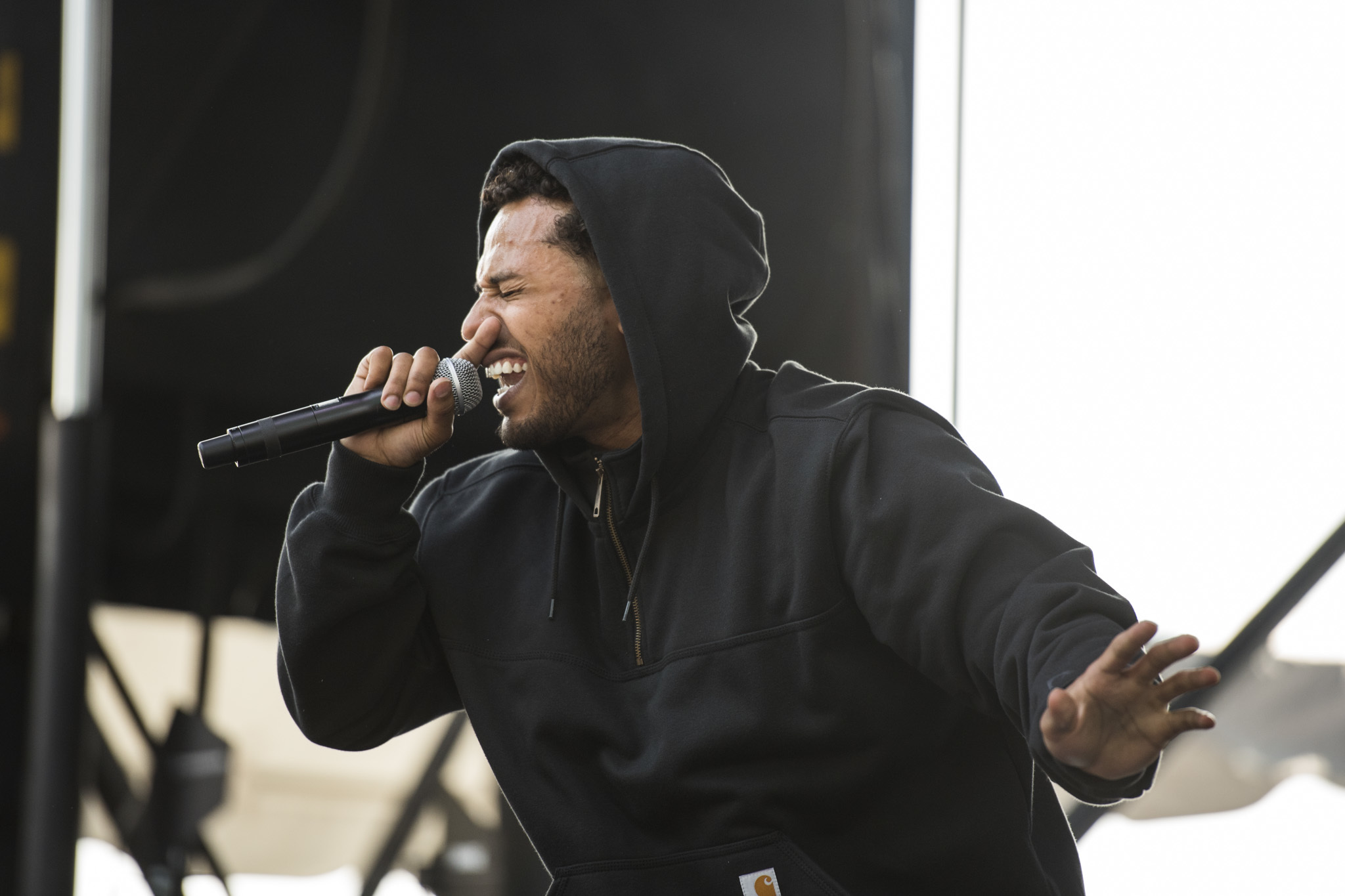 Joey Purp's Blue Stage performance was essentially a celebration of the state of hip-hop in Chicago in 2017, roping in collaborators ranging from producers Knox Fortune and Peter Cottontale, who backed him up onstage, to guest MCs such as Towkio and Vic Mensa. Even without the presence of a certain famous Chicagoan and his signature numerical cap, the entire set was a total blast. Water balloons were catapulted into the crowd, performers doused fans SuperSoakers and confetti cannons sent glitter flying in all directions. Purp turned his Pitchfork set into a party with his buddies, and nearly everyone in the crowd reciprocated by losing their minds.—GP
---
4. Jamila Woods' unexpected main stage bow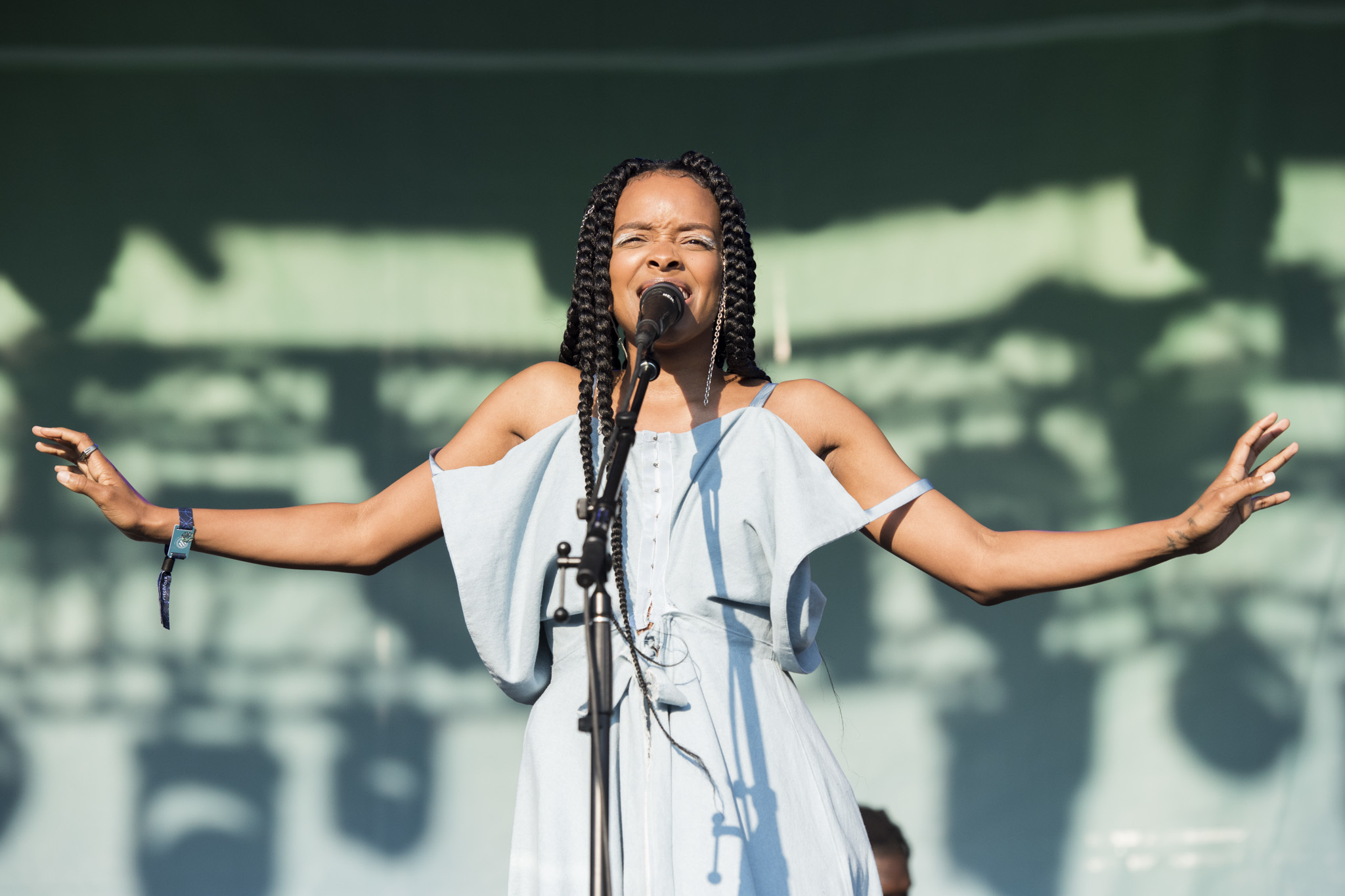 After the Avalanches canceled their Pitchfork set, local singer Jamila Woods received a last-minute upgrade to the main stage, where she played in front of the skyline of the city that inspired her recent album, HEAVN. As a result, a much larger audience had the chance to see a set that featured not only Woods' tender, homegrown R&B, but also bit of her poetry and a pair of graceful ballet dancers. While it would have been nice to see Woods in the more intimate setting of the Blue Stage, being able to share the wistful melodies of "LSD" and the delicate strains of "Bubbles" with an even larger crowd was a spontaneous and welcome occurrence.—ZL
---
5. Solange's beautifully-choreographed finale
A handful of acts brought along back-up dancers to their sets at Pitchfork this weekend, but no one approached the emotive, elegant and set-spanning choreography of Solange's closing set. Dressed in white and flanked by pillars and a pyramid, the singer-songwriter and her bandmates began their performance with a trio of songs from A Seat at the Table, made even more graceful by the entire ensemble's flowing, synchronized movements. Much like her sister, Solange's voice loses none of its power in a live setting, easily replicating the complex harmonies that populate her records.

While cuts from A Seat at the Table dominated the set list, Solange also paid some attention to her 2012 EP, True, including dance numbers like "Some Things Never Seem To Fucking Work" and "Losing You", which got the crowd moving, mimicking the routines showcased by her band. At one point, the stage was filled with at least 20 players on their feet and dancing, reminiscent of a New Orleans second line parade. Alternating between poised reflection and jubilant celebration, Solange capped off Pitchfork with a performance that stood out amid a weekend of memorable sets.—ZL & GP

Want more? Sign up here to stay in the know.