Swift & Sons is a (relatively) new chef-driven steakhouse that quietly joined the ranks of Boka Restaurant Group in the Fulton Market neighborhood in October 2015. It's one of two Boka Restaurant Group members in the old Fulton Market cold storage building. But did you know the space is full of history?
The building's other tenant is the aptly named Cold Storage seafood restaurant, which boasts daily oyster specials and lots of great beer. While Cold Storage has an atmosphere appreciated mostly by a younger, relaxed crowd, Swift & Sons is a little more upscale and black tie. (Oh, and Google has offices here, too.)
The historic building provides a buzzworthy backdrop to the two takes on dining. The building at 1000 W Fulton Market was originally built to be a cold storage warehouse in 1923, and it would become the centerpiece of meat and produce warehousing in Chicago at the time. It's still one of the tallest, most recognizable structures in the Fulton Market neighborhood.
Photograph: CC/Flickr/Richie Diesterheft
The cold storage building was purchased in late 2012 by Sterling Bay Capital Partners, but before they could use the building, it had to undergo extensive de-thawing, which took several months to complete (it wasn't called Cold Storage for nothing). This time-lapse video ought to give you a pretty good idea of how that went.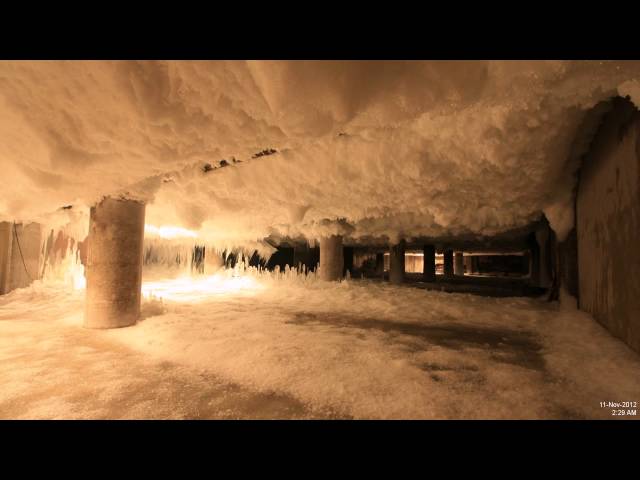 Walking into the foyer of Swift & Sons takes you back to the 1920s—the heyday of the meatpacking industry in Chicago, with an expertly curated interior design of found items and custom-built furniture. The restaurant takes its name from Gustavus Franklin Swift, who founded the Midwestern meatpacking empire and who helped develop the first ice-cooled railroad car. Without him, Chicago might not have become the epicenter of the industry a century ago. And, appropriately, you'll find plenty of cow-inspired details around the restaurant.