Circa 1950s
Photograph courtesy Ralph Lopez, Sharpshooters Productions
Established in 1904, Riverview Amusement Park occupied 74 acres of land in North Center, stretching from Belmont Avenue north to Lane Tech High School between Western Avenue and the Chicago River. The much-loved rides and attractions, like the wooden roller coaster known as the Bobs and the free-falling Pair-O-Chutes, came in by the 1930s and defined Riverview for a generation of Chicagoans. "A lot of people who remember Riverview talk about getting there on the Belmont or Western streetcars, and how the anticipation would build," says Peter Alter, a historian with the Chicago History Museum.
---
Today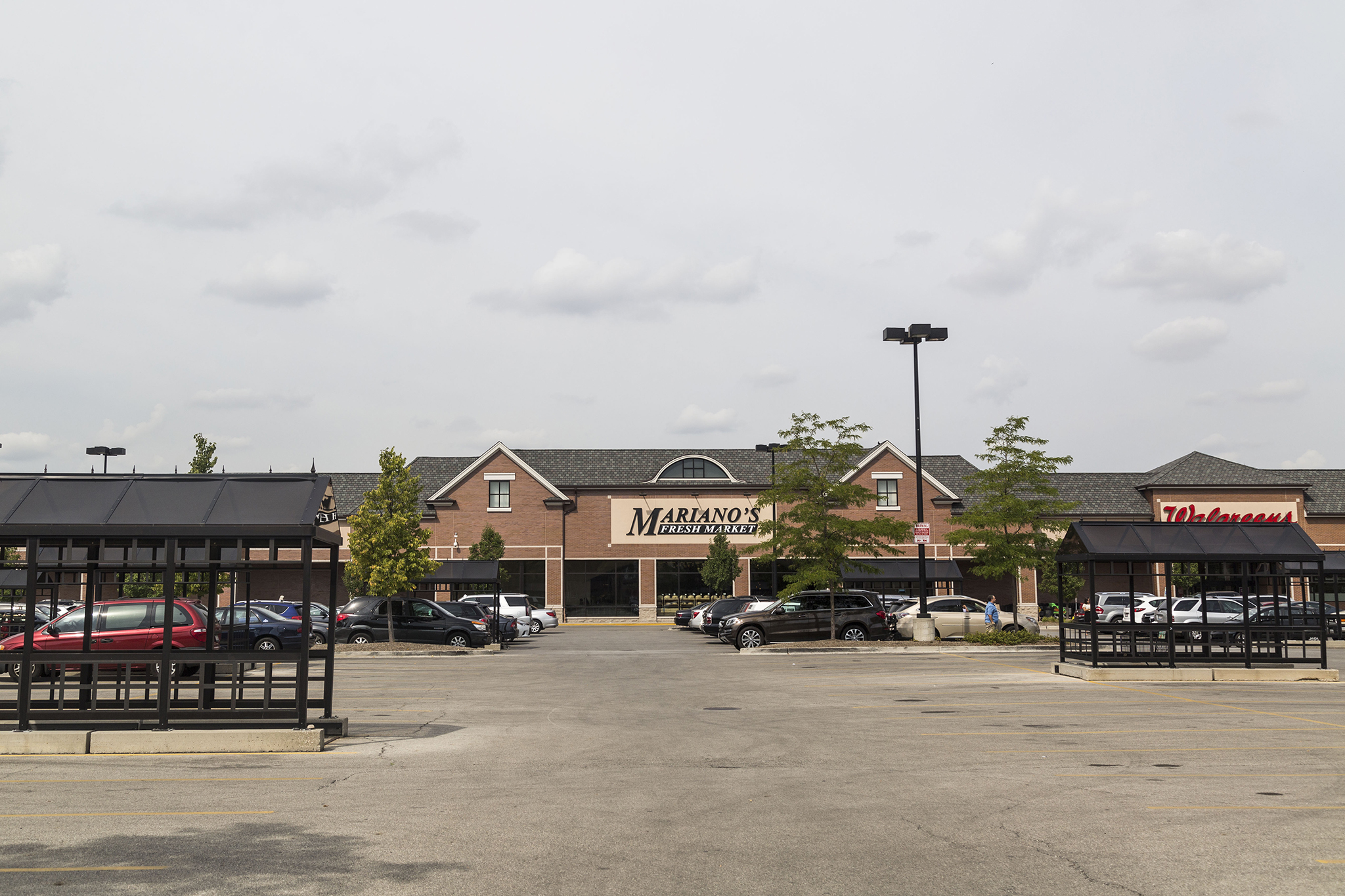 Photograph: Jaclyn Rivas
Riverview closed abruptly after its 1967 season. Though theme parks were on the upswing elsewhere, Alter says Riverview's demise was due to a combination of disrepair, changing city demographics and suburban exodus "in an era when cities were quickly becoming demonized as unsafe, dirty, dangerous places." Today there's hardly a sign of the park; where the grand entrance gate stood on Western you'll now find a strip mall anchored by a Mariano's Fresh Market. The Western-Belmont overpass, constructed in the 1960s to help manage the heavy traffic to the park, outlasted Riverview by nearly 50 years; it was finally demolished last year.