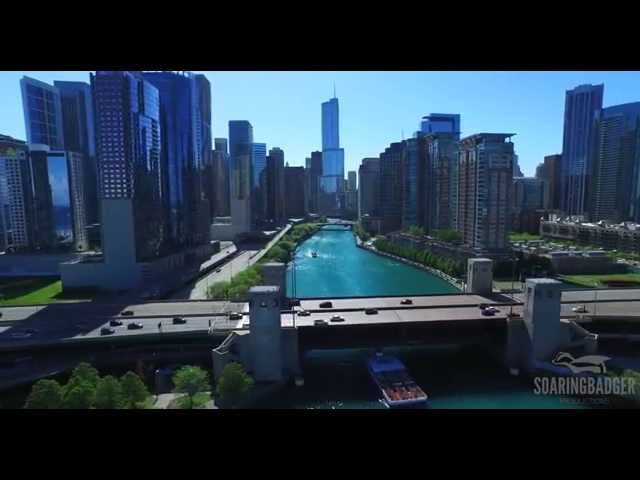 It's becoming quite clear that Chicago looks best from the perspective of a drone. The video above by Soaring Badger Productions is a prime example, as it captures some of Chicago's most famous spots from a unique vantage point.
The arrival of summer in Chicago is always an amazing experience, and the stunning overhead shots of the 606, Navy Pier, Millennium Park and other iconic locations are a fantastic reminder of how inspiring the city is when the weather finally warms up.
Soaring Badger Productions, which is owned by aerial photographer Colin Hinkle, has also produced drone videos of Chicago during the winter and spring. Earlier this year, Hinkle became the first person in Illinois to gain approval from the Federal Aviation Administration to fly drones for commercial purposes. We're certainly glad he did.