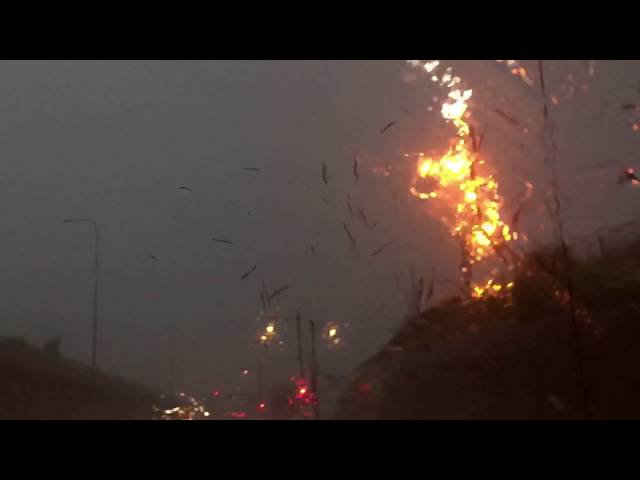 On Sunday evening, a powerful thunderstorm ran amok on Chicago, bringing power outages and flooding and throwing a wrench in outdoor festivities across the city. It was a pretty stereotypical "oh shit" moment for Chicagoans who were simply trying to enjoy the weekend.
But while most people in the city were battening down the hatches during the torrential downpour, some unlucky souls were caught driving. One YouTube user caught a video of lightning striking a telephone pole on Irving Park Road at the Kennedy Expressway, and it's intense enough to make you want to give a whole mess of "Hail Marys" to the Chicago gods.
While a moment like this isn't on our list of signs that you've been blessed by the Chicago gods, it is enough to make you never go outside during a thunderstorm again.