The Thompson Center, one of the ugliest buildings in Chicago, is getting sold and could be demolished within the year.
The fate of the state-owned building, and basically half of Chicago's central Clark/Lake station, was announced Tuesday at a press conference in the Thompson Center atrium.
Gov. Bruce Rauner said the 17-story building would be sold and could be demolished by a developer to make way for something new. By all accounts he's not wrong to do so, the building does need a bit of work—at the very least.
That atrium has been cause for concern from both government employees and commuters who frequent it. An ineffective design has led to a sizable litany of complaints. Cockroaches have remained a consistent issue for several years, heating the enormous glass atrium in the winter months is a costly chore, a huge granite slab cracked off the facade and slammed into Clark Street last year and the building has more than $100 million in deferred maintenance.
The government building's unsightliness is almost unanimously agreed upon, so much so that even the guy it's named after has called it a "scrap heap."
And you thought you had problems.
Rauner's plan, which would need legislative approval, calls for putting the troubled Thompson Center up for public auction. Once sold, more than 2,000 government workers would be relocated to other state-owned properties.
Rauner said the plan could save state taxpayers $6-$12 million and a new development could generate $20 million in yearly revenue, according to the Chicago Tribune.
The Thompson Center was designed by architect Helmut Jahn and opened to the public in 1985.
While we can't say we wouldn't welcome a better use of the space, we may miss the view.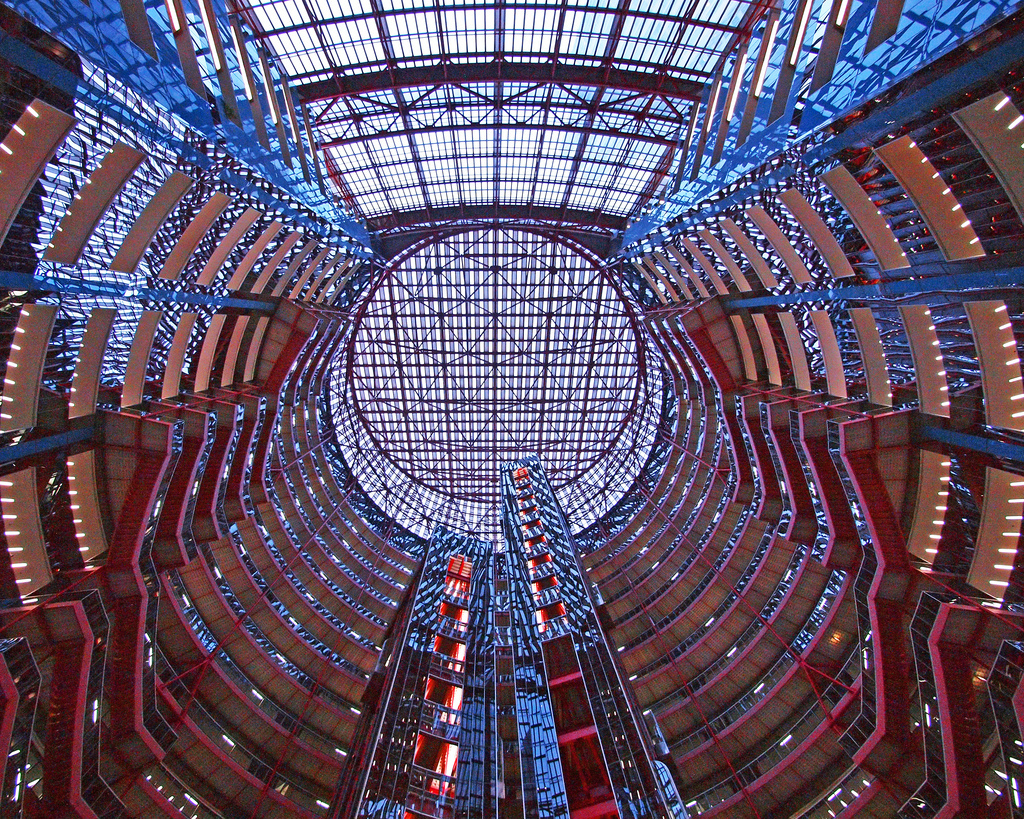 Photograph: JohnPickenPhoto/Flickr