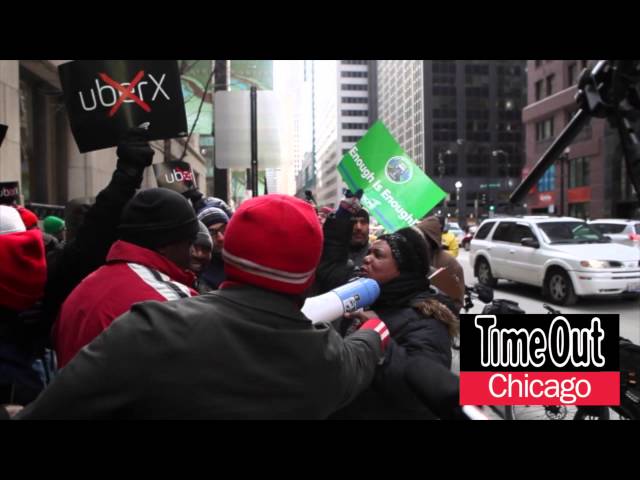 Taxi drivers protested for a second straight day on Wednesday morning in response to the city granting Uber a "transportation network provider" license.
More than 100 protesters gathered on the west side of City Hall in the ungodly cold weather to tell the City Council that "enough is enough."
On Tuesday morning, dozens of cab drivers jammed up traffic in the Loop and refused to pick up passengers.
It's worth noting that Uber is available for cab drivers. Also, you can't hail an Uber.
[Video by Brendan Brown]