Get ready for the annual migration of flying spiders, Chicago. Soaring arachnids will be coming to a skyscraper near you this spring. If you've been in a high-rise near the lake, you've probably seen the eight-legged terrors populating the exterior of the windows.
The spiders, properly named Larinioides sclopetarius, but more commonly called bridge or gray cross spiders, are found throughout the Northern Hemisphere. They're often found near rocks overhanging water; Chicago's steel giants do just as well for these adaptable creatures (they even have a knack for avoiding window washers).
But how does an itsy bitsy spider make it 95 stories in the air? Upon hatching, a baby bug will climb as high as it can. At that point, it will stand on its tip toes and release a series of silk threads into the air, which form a sort of parachute. The wind will then send them soaring into the air until they land safely on another structure (or die). Here's what that process looks like: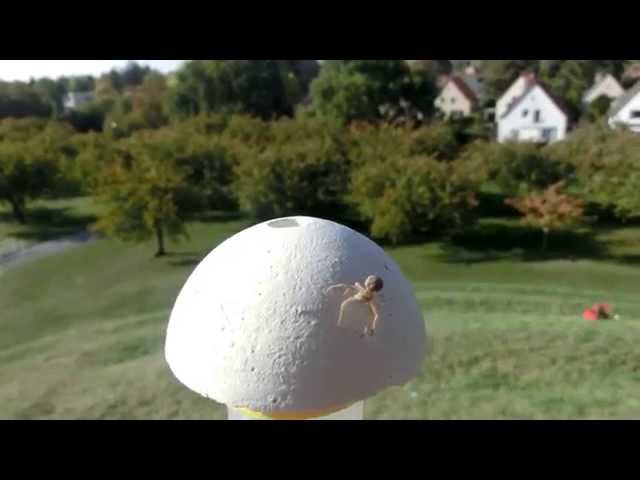 Sometimes the spiders get swept up by a jet stream and are shot miles out over Lake Michigan where they'll either fall to their death or be blown back to dry land. They are so populous that the Hilton Magnificent Mile Suites requests that its guests keep their windows shut during the arachnids' annual migration.
In short, these animals are wonders of evolution and deserve a bit of credit. They fly shortly after they're born—it takes most humans a few years to stop pooping their pants. Also, they munch on mosquitos and gnats. Anything that kills those pesky insects is okay in my book.