A lot happened at City Hall this week. While a cold, rainy Wednesday reminded Chicagoans of a gloomy winter that's around the corner, Mayor Rahm Emanuel and the city's 50 aldermen faced the bleak state of Chicago's finances by approving a 2016 budget that aims to remedy more than a decade of shortsighted decisions by officials statewide. Next year's budget includes the largest property tax hike in Chicago history, all of which will go toward patching up a massive hole in the city's pensions funds. Wednesday's meeting also included several measures that will change the face of the city, not only its finances, for years to come.
Let's start with the pensions
For decades, officials in City Hall and Springfield "kicked the can down the road," as Rahm is wont to say. For years, the city failed to contribute enough money to cover the police and fire pension funds, opting instead to pass that debt along to future generations. In 2016, that practice will be forced to come to an end with the proposed state law that mandates minimum contributions from the city. Chicago contributed $619 million to the police and fire pension funds in 2015. That figure will go up to $672 million next year, $727 million in 2017 and $792 million in 2018. The 2016 budget also appropriates $277 million to the municipal employees' pension fund and $28.6 million for the laborers' and retirement board employees pension fund.
A property tax hike will pay for the rise in pension contributions
In 2015, property tax accounted for 10 percent of the city's overall revenue; in 2016, that figure will rise to 18 percent. Next year, the city's base property tax levy will be $1.26 billion, $786 million of which will go directly to pension payments by the city. The funding of the pensions is also dependent on more than $800 million in funding from the State of Illinois, which is still up in the air due to a lengthy budget impasse in Springfield.
The Chicago Tribune has a pretty handy tool that shows how much Chicagoans' property taxes will rise next year. The median home value in Chicago is just shy of $200,000, according to Zillow, so an average homeowner in the city will pay an additional $4,800 in annual taxes over the next four years. If you're a renter, expect those expenses to trickle down to you the next time you're looking to sign a lease.
The budget includes some "fun" revenue enhancements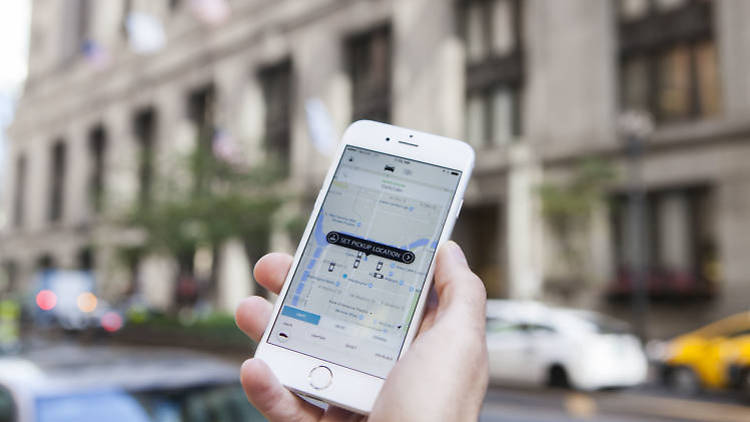 The City Council approved a measure that will allow ride-sharing services like Uber and Lyft to pick up passengers from O'Hare and Midway airports, as well as McCormick Place and Navy Pier. Intense lobbying by Chicago's taxi companies has prevented drivers from those services from picking up passengers at those locations, as the city required a chauffeur's license to do so. The city passed a resolution that allows ride shares to circumvent that requirement. Uber and Lyft will instead pay a $5 surcharge for airport pick-ups (which will be paid by passengers).
The budget also imposes a controversial garbage collection fee, which will require property owners to shoulder the bill for the Department of Streets and Sanitation picking up their trash. The city is also cutting 25 garbage trucks from its fleet.
On top of that, Chicago will be one of the first major cities in the country to have a tax on e-cigarettes.
Those three measures, along with "building permit reform and fee restructuring," expect to bring in an additional $125 million in revenue for the city in 2016.
George Lucas's museum got zoning approval
The long talked about lakeside museum that will house George Lucas's trove of memorabilia cleared a major hurdle in Wednesday's meeting. The City Council approved a zoning reclassification for the museum to be located just south of Soldier Field. Lucas and company have to cut through more red tape before final approval, though, as they still need to get building permits and designs approved by the city. But with the Park District approving a sweetheart 99-year lease for the museum earlier this month, it's pretty much a done deal.
What's next for the city?
With the cost of annual pension contributions set to increase pretty drastically over the next five years, 'ol Rahm is going to have to get creative. The blow from the pensions could be softened by some help from Springfield, but with a new Republican governor stuck in a gridlock with the downstate Democratic machine, that prospect doesn't seem very promising. That fact wasn't missed by many at Wednesday's meeting, including 12th Ward Alderman George Cardenas. "We've got to stop praying that Springfield will do something," he said. "Let's face it, it's useless. Help is not on the way."
In last spring's mayoral campaign, Rahm alluded to a "Chicago-owned, Chicago-run casino that would be fully dedicated to the pensions." The bill that would allow for a casino to come to Chicago is also being held up in Springfield.
In the meantime, expect Rahm and company to continue increasing taxes across the city. For now, a property tax hike is the only realistic solution to solving Chicago's pension crisis.
Buckle up, Chicagoans. It's going to become way more expensive to live in this city over the next few years.