It seems like you can hardly open a restaurant in Chicago without ramen or a craft beer brewed just for the restaurant—and now grocery stores are getting into the game. Whole Foods, which is opening seven stores in former Dominick's locations this year, will have both ramen and a signature beer at its Streeterville location, which opens tomorrow at 9am at 255 E Grand Avenue. Here's a peek inside.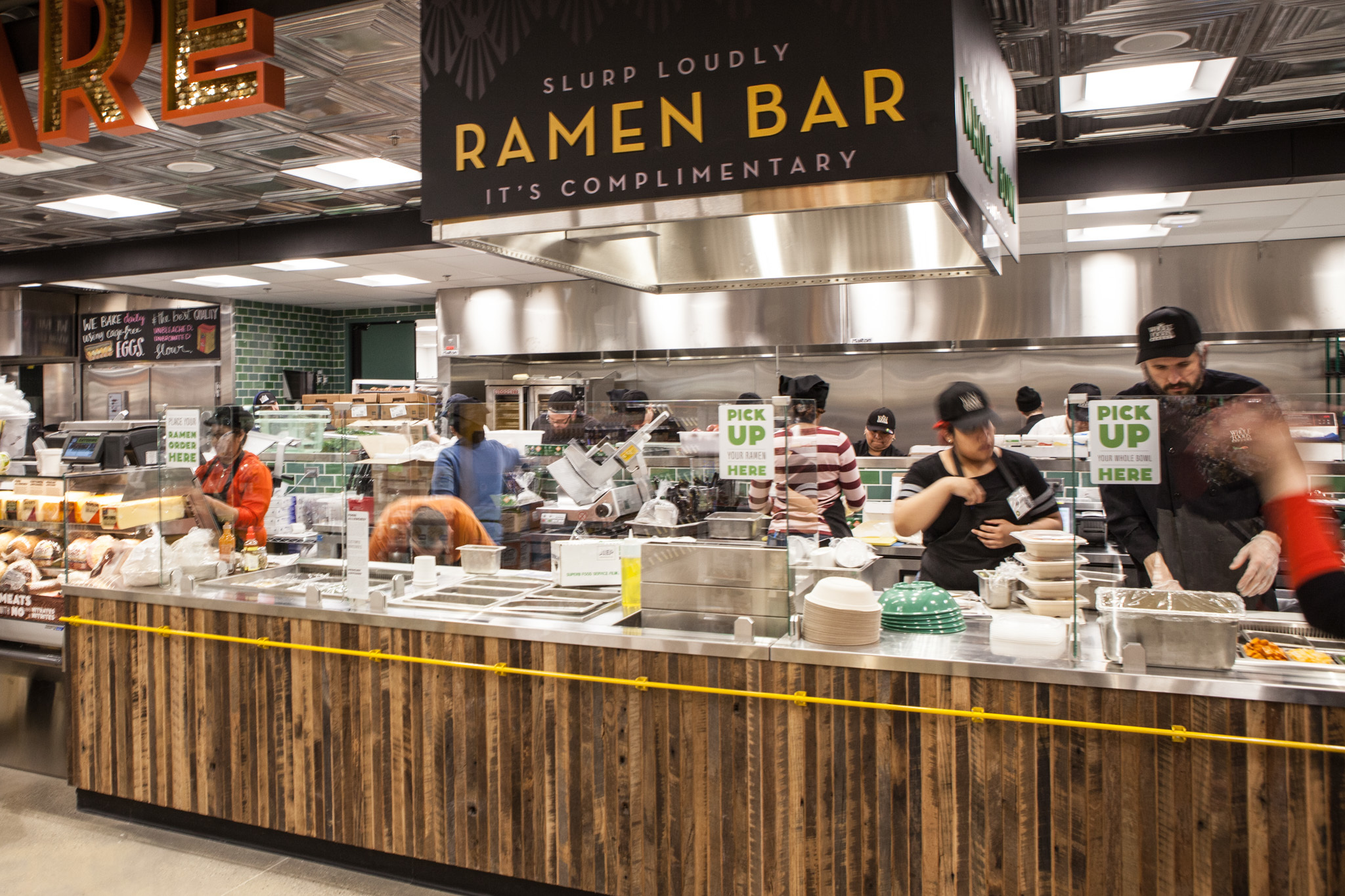 There's a ramen bar, which will have some pre-made options as well as a build-your-own option. There are three broths to select from—pork, chicken and vegetable—and you can doctor them up by adding vegetables and meats like chicken smoked on site.
The store's theme is "World's Fare", and there are Art Deco design elements featured all around the store.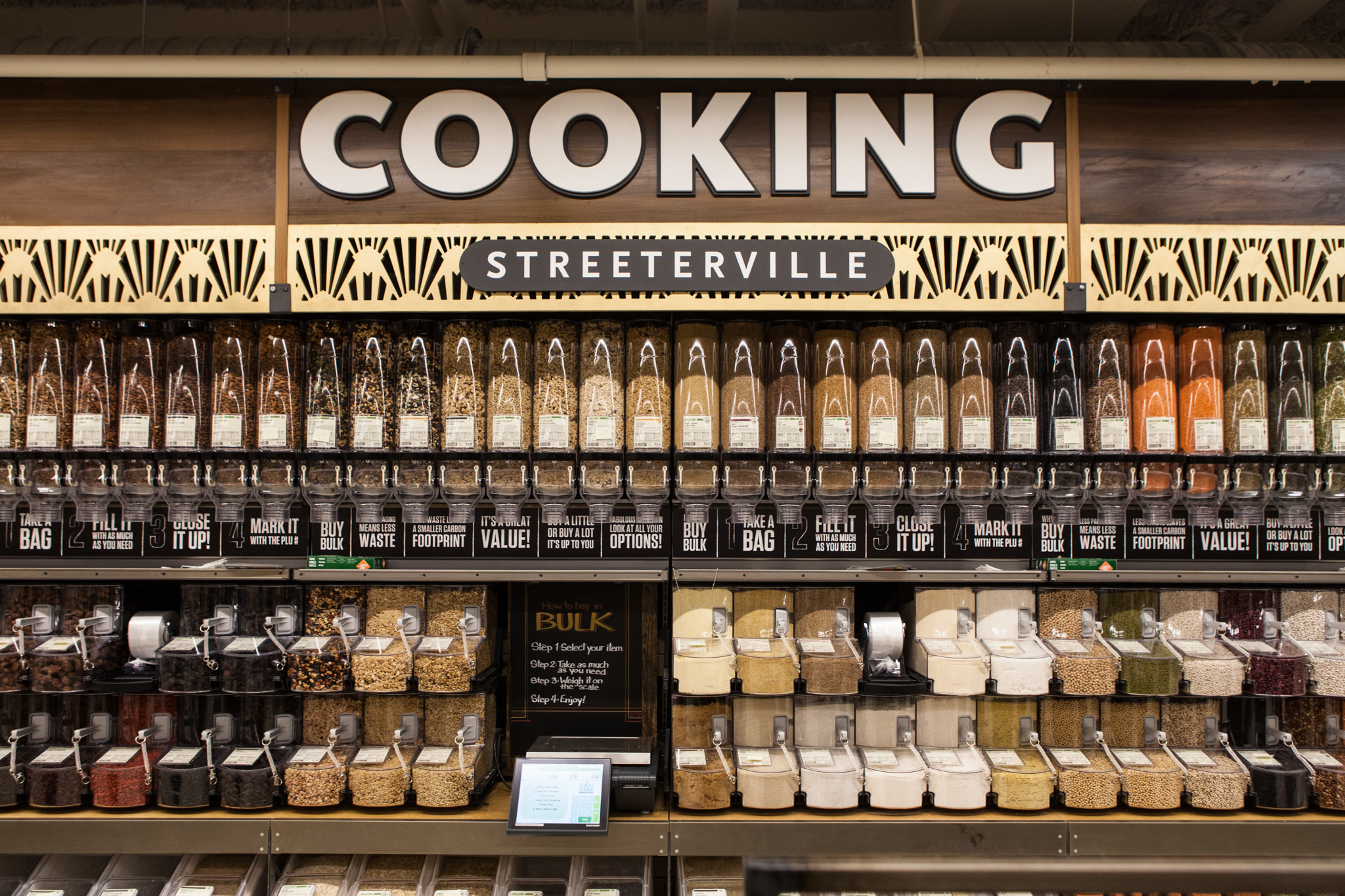 Besides ramen, you can also get food to go from a sandwich bar, a pizza station, which will also be serving foccaccia (a new thing for Whole Foods), a juice and smoothie bar and an outpost of RAW, which is one of our favorite spots to grab lunch in the Chicago French Market.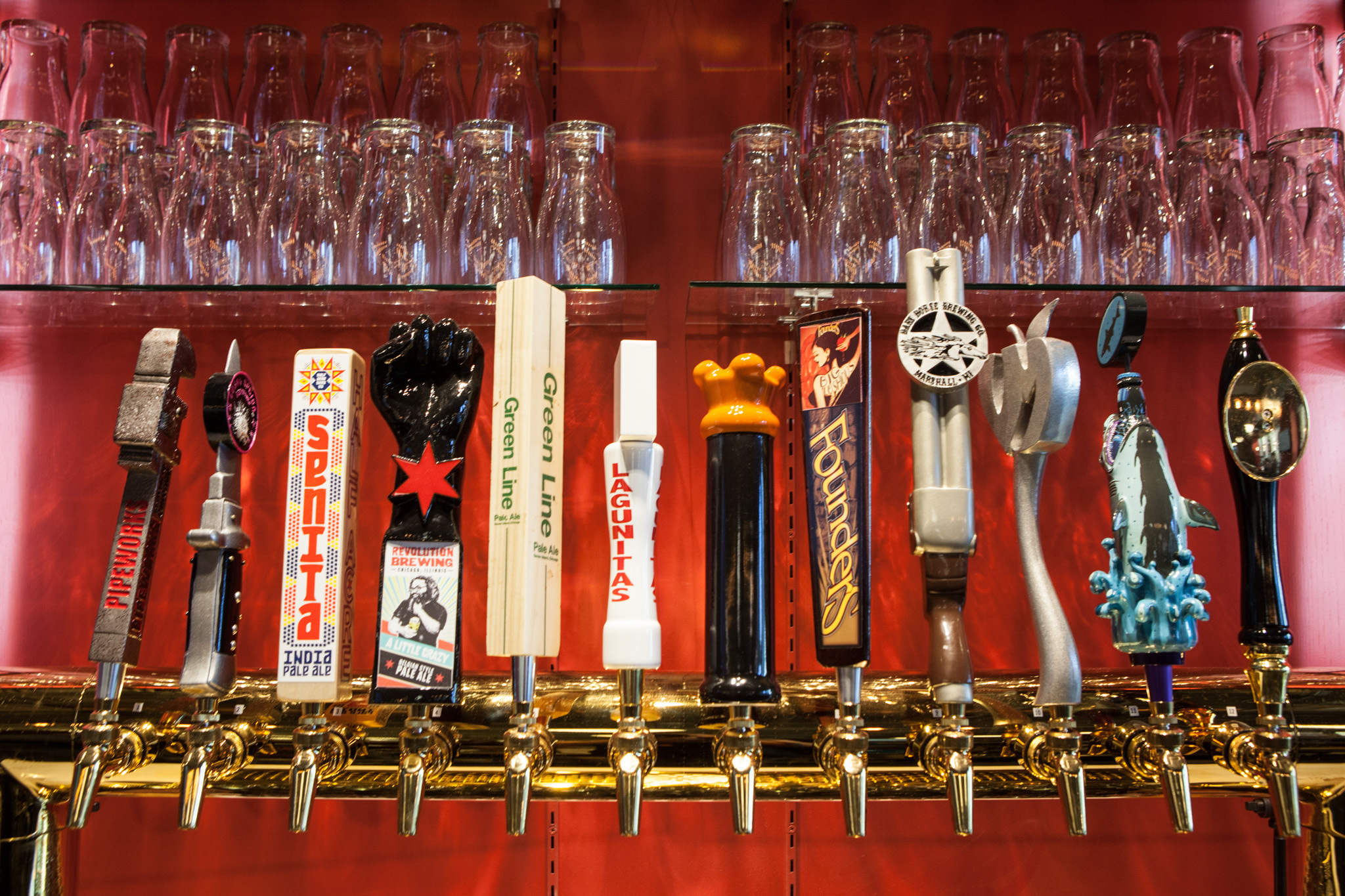 One of the more notable aspects of the new Whole Foods is the Red Star Bar, which opens daily at 11am. Whole Foods is making a beer with Chicago's Begyle Brewing for each of their new stores, and here you can drink the Streeterville Pale Ale. Also on tap are local beers from Pipeworks, Lagunitas and Half Acre, along with Dogfish's Raison D'Etre and beer from Denver brewery Crooked Stave. Liquor includes single barrel whiskies from Journeyman and Knob Creek that are exclusive to this Whole Foods. The bar will also host special events, like tastings with Begyle or Goose Island, as well as guest bartenders like former Aviary bartender Charles Joly. For even more boozing options, a coffee shop at the front of the store turns into a wine bar in the evening.
If you need to check out the new spot immediately, line up starting at 8am tomorrow, since the first 500 people will receive gift cards (the amount varies) and food samples.
Next up is Whole Foods' DePaul location, which will open in February with more grab-and-go food options, like a taqueria, plus a walk-up coffee window that will also sell pastries.