AWP after-parties
Where to see the best literature in the city for AWP.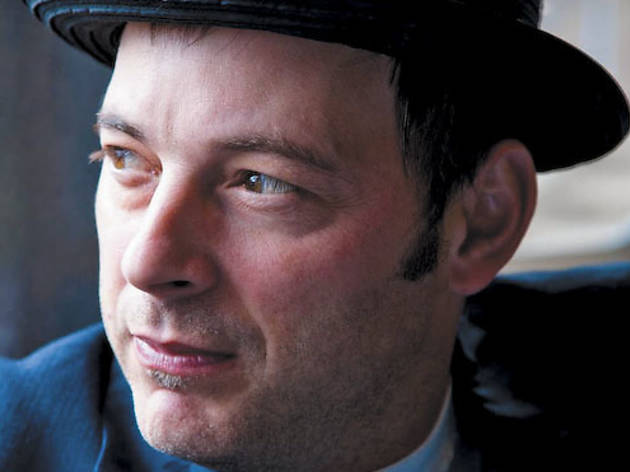 Nothing quite rings with fun like something called Association of Writers & Writing Programs Conference, right? The annual conference and book fair for students and teachers of writing lands in Chicago this year, and while the actual conference is sold out—and would cost you a couple hundred besides—the added benefit is an explosion of literary activity in the city, as every writer in town tries to get some stage time. And, you don't have to attend panels with titles like "Beyond the Workshop." It's like SXSW but colder, quieter and with no famous people. Here's our guide to the best off-site events and after-parties that AWP has to offer.
On Wednesday 29, the locals throw a huge welcoming bash with the AWP 2012 Chicago Kick-Off Party. There are more writers on this bill than there are beers on the Empty Bottle's beer list, but the lineup is strong, and it's a chance to catch a lot of small-press all-stars, like Michael Czyzniejewski, Mary Miller and Jamie Iredell all at once.
If literature is less your thing than drunk socializing, you can hit AWP 2012 Open Bar Speakeasy at Brando's on Thursday 1. You won't have to stand through any readings, and the open bar and awkward literary magazine editors should make for a fun combination. Also that night, top-flight poetry press Saturnalia throws Saturnalia's Book Launch and Reading Party to release Campbell McGrath's In the Kingdom of the Sea Monkeys, Tanya Larkin's My Scarlet Ways and Catherine Pierce's The Girls of Peculiar, and the supporting cast for that event is likewise strong.
Friday 2 has an overwhelming number of off-site events, and you'd do well to try to skip around to a few of them. The Nervous Breakdown hosts Beautiful, Words at Beauty Bar, and two TOC favorites will share the stage that night: Tod Goldberg (Simplify, Other Resort Cities) and Jonathan Evison (West of Here). Over at Lincoln Hall, the creatively named annual Literature Party will feature a reading from Jesse Ball, accompanied by shadow puppetry from Chicago legends Jill Summers and Susie Kirkwood. You could easily attend both of those events and still catch the tail end of the Reading Between the Lines event at the Horseshoe, since roughly 402 writers will take to the stage that night. The lineup is exceptionally strong, featuring Daniel Nester (God Save My Queen) and Elissa Schappell (Blueprints for Building Better Girls).
The final night of the conference features two exciting readings. Columbia's Silver Tongue Reading Series features local favorite Joe Meno (The Great Perhaps) and Big Other contributor Gabriel Blackwell. And while Triquarterly has transitioned from print to online, it's still celebrating the release of a new issue, with readings from Alexandria Marzano-Lesnevich, Eugene Cross, Spencer Dew and Lacy Johnson. And in case you haven't had enough, this might be the last open bar of the conference.